Low Volume Laser Cut 0.2mm Stainless Steel Mini Samples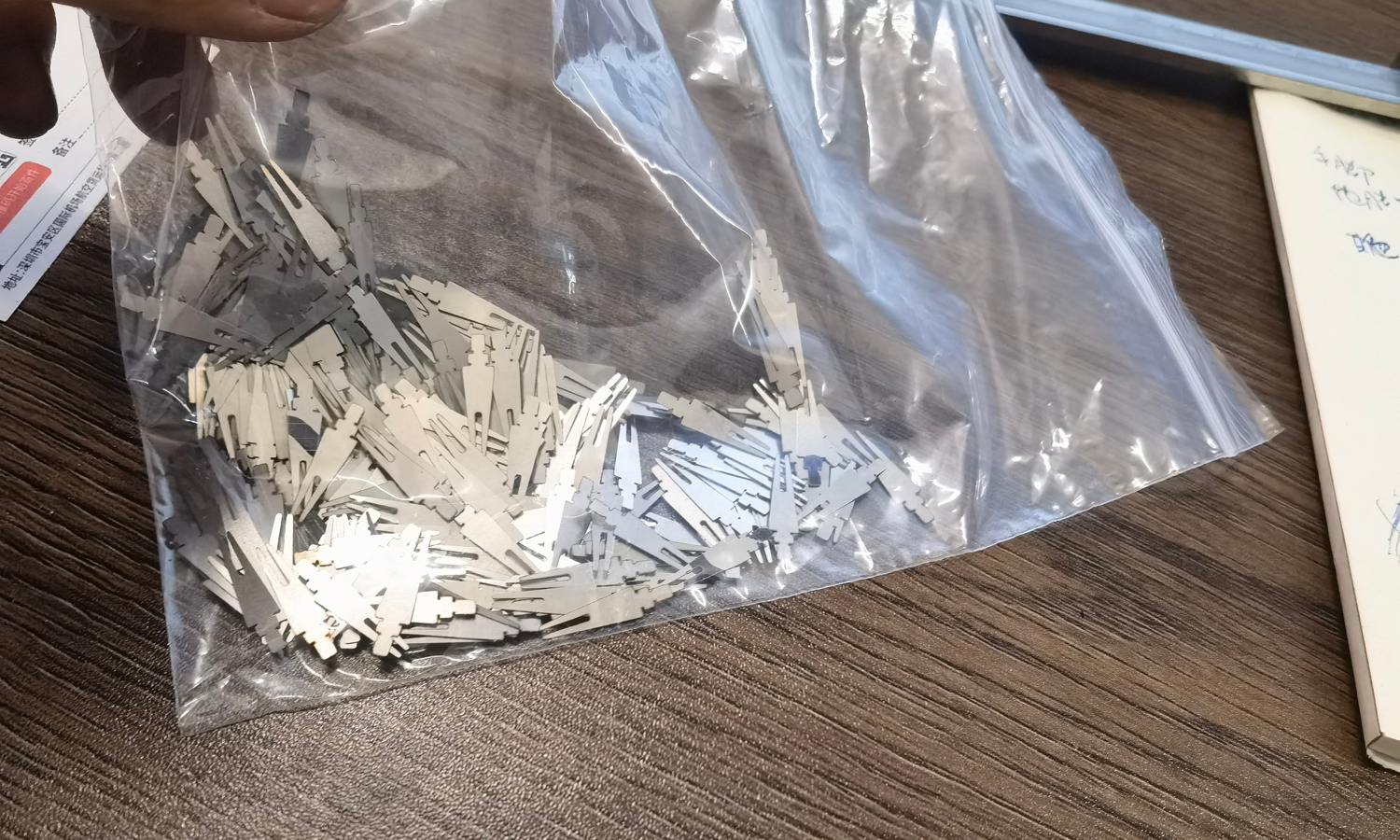 Process
Laser Cutting
Material
Metal
Quantity
250 pcs
Price Range
$1-100
Lead Time
5 workdays
Gallery
About Project
The client asked for a quote about the low-volume production of the tiny samples using the laser cutting technique. We suggested using 0.2mm thick stainless steel as 0.1mm was too thin for processing.
The unit price for 10 samples was $2, for 250 pcs was $0.25, and for 1000 pcs was $0.2. Considering the shipping cost, the client decided to order 250 samples. He was satisfied with the samples and decided to order more after he revised his design.
Solution
Step 1: Communicate with the client to ensure the dimension and material. Check the file and make sure all the corners can be processed properly.
Step 2: We accept using AI/DXF/DWG files for laser cutting. And the unit price would decrease when the quantity increases.
Step 3: Set and tune the laser cutter, fix the stainless steel board, and process as programmed.