Stereolithography (SLA/DLP)
Make your show-and-tell prototype with extremely high-resolution in as fast as 1 day!
SLA printing service starting at only $25!
Overview: How SLA/DLP 3D printing works?
The Basics Of SLA/DLP 3D Printing
SLA (stereolithography) is the first of the additive manufacturing processes collectively known as "3D printing".
Stereolithography(SLA) or Digital Light Processing(DLP) 3D Printing is a laser-based technology that uses a UV-sensitive liquid resin. A UV laser beam(UV projector light in DLP) scans the surface of the resin and selectively hardens the material corresponding to a cross-section of the product, building the 3D part from the bottom to the top.
Stereolithography requires support structures for overhangs, which are built in the same material. The required supports for overhangs and cavities are automatically generated, and later manually removed.
Benefits Of SLA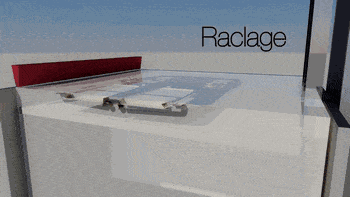 The SLA technology can achieve very good accuracy, surface finishes and details. Machines with large build volume enable large parts. In FacFox, our largest printing volume in one-piece is 1700 x 800 x 600 mm. Furthermore, there is a wide range of photopolymer materials available which can build parts with different characteristics. Certain SLA materials can mirror the characteristics of engineering plastics over a short period of time, there are also rubber-like resin and clear resin that can be used for aesthetic and validation purposes.
SLA is one of the most cost-saving techonology in rapid prototyping, it's much less expensive compared to other 3D printing or conventional counterparts, requiring no hard tooling as with plastic injection molding.
Benefits Of SLA With FacFox
Our SLA services allow you to make 3D printed parts and prototypes in a wide range of plastics. Prototypes made using this service can be used for engineering testing or as master patterns for urethane casting molds. SLA allows the product designer to quickly create complex shapes that cannot be made with conventional subtractive methods. You can also have metal 3D printed parts made using our DMLS 3D printing service.
DLP vs SLA
Features of SLA
Advantages
Surface & Detail
SLA has tolerances of +/-.004" per inch, and resin surface is ideal for post-processing like polishing and painting.
Geometry
SLA allows to integrate multiple components as well as thin-walled objects and intricate geometries that traditional method won't be capable of.
Material Selection
There're various material with special properties like toughness, heat resistance, flexibility, which simulates the end products.
Cose Saving
SLA is one of the cheapest method for rapid prototyping while preserving a good surface quality and accuracy.
Turnaround
SLA 3D printed parts do not require tooling which reduces the manufacturing lead time from weeks to days, allowing for faster innovation and speed to market.
Scalable Volume
Multiple, identical parts can be built on a single platform at one time, greatly increasing production efficiency.
Drawbacks
Durability
Photopolymers are not stable over time and most resins don't have balanced impact/heat resistance.
Scale Effect
The unit cost and lead time will not be reduced as much as casted or molded parts.
SLA Processes
Printers & Parameters
– Printers: KINGS 1700
– Maximal build volume: 1700 x 800 x 600 mm
– Minimum feature size: 0.05 mm
Restrictions
– Minimum layer thickness: 0.02 mm
– Typical surface finish: 3 – 10 microns RA
– Accuracy: (+/- 0.1-0.2%)
Pre-build planning
Important decision on design is the orientation and support structures. This depends on:
– Geometry: Optimize it to reduce supports and layer lines.
– Areas that need great smoothness or post-processing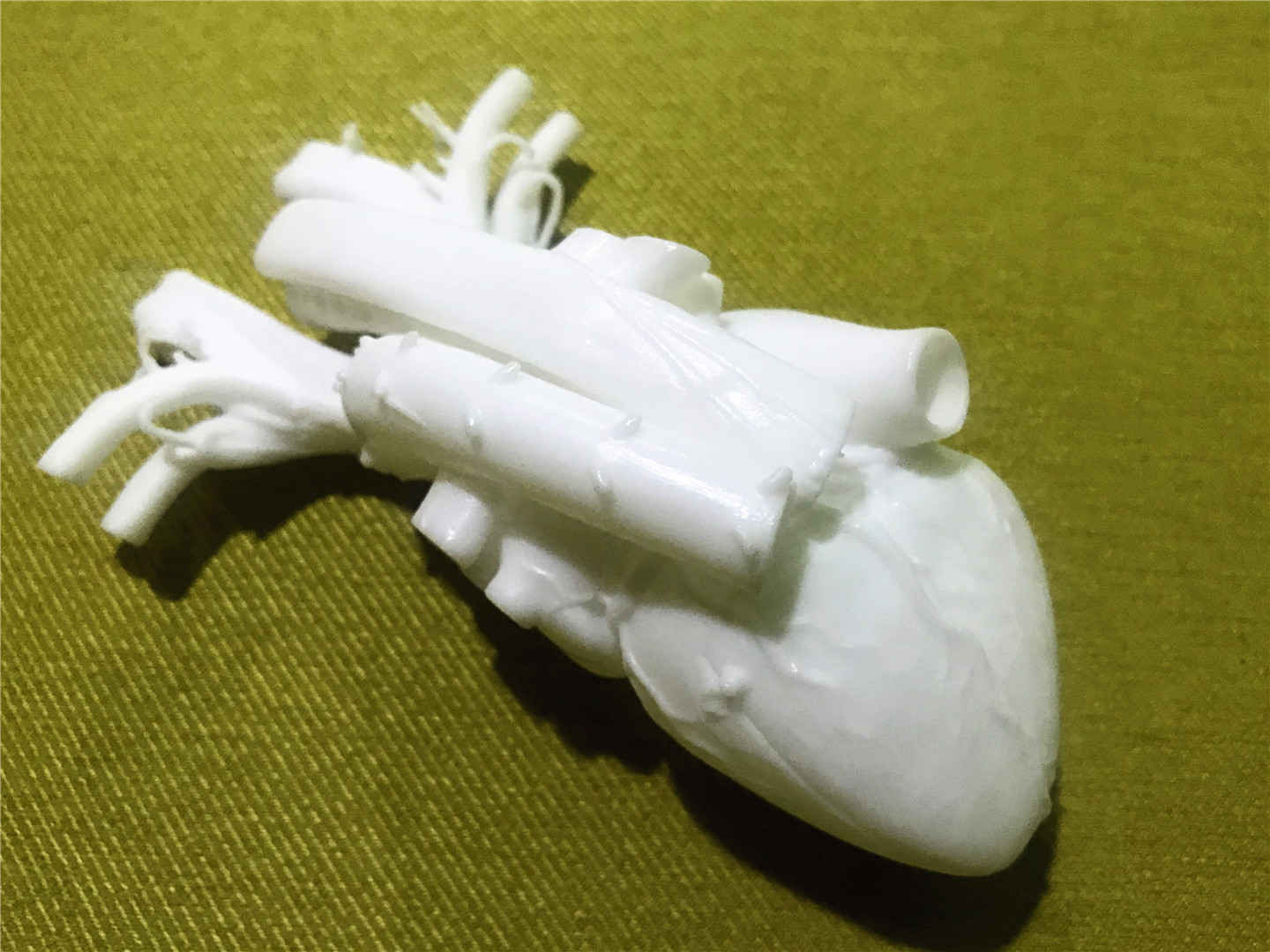 SLA Generic Resin SD
SLA Tough Resin
SLA ABS-like Resin (SLA-R)
SLA Frosted Clear Resin
SLA Clear Resin
SLA PP-like Resin (Somos 128)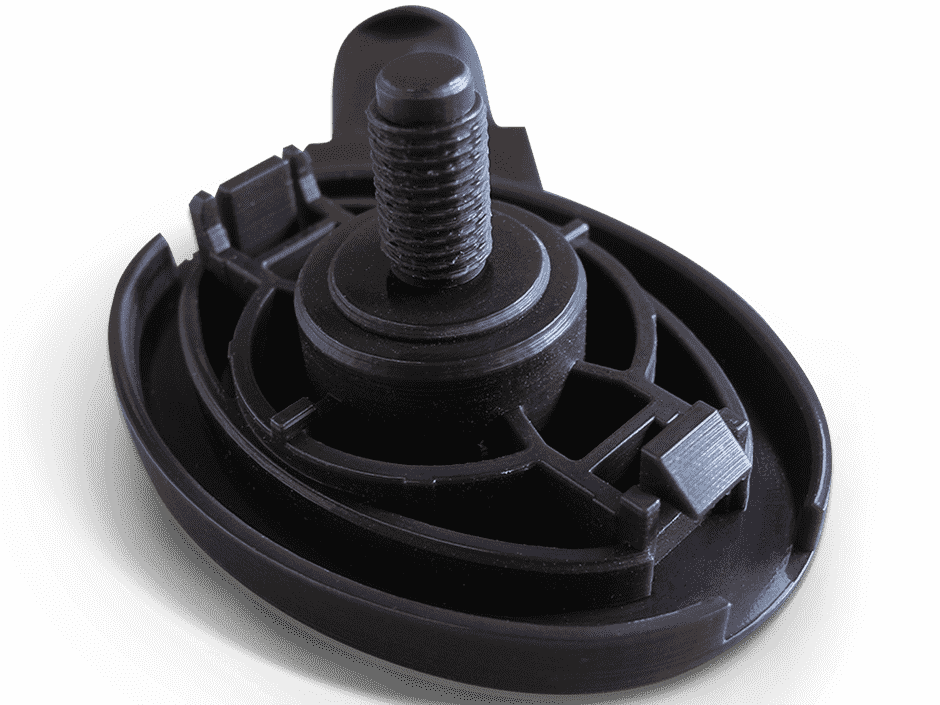 SLA Black Tough Resin
DLP Castable Resin
SLA Bio-clear Resin
DLP Flexible Resin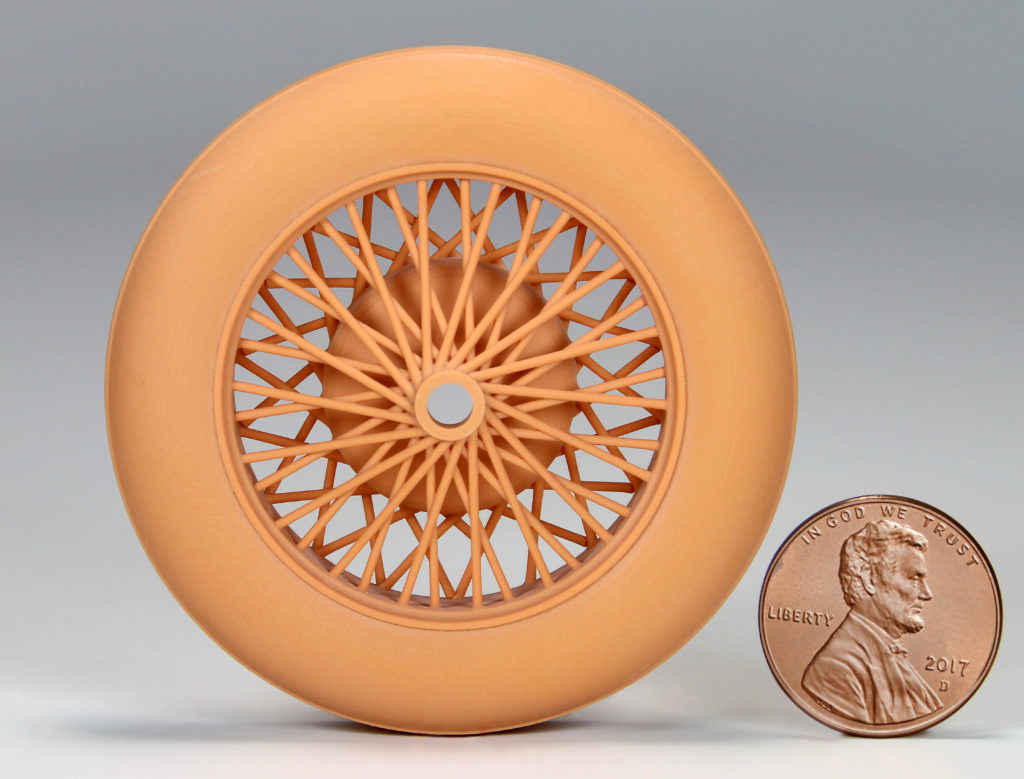 DLP Ultra HD Resin
SLA High-temp Resin
SLA Microscopic Resin
The finish option with the quickest turnaround. Which normally includes:
Removal of build envelope: The build envelope is removed from the machine
Remove support: Supports are broken out of the main body. Afterwards the main part is grinded by sand blasting. This is usually straight forward, however might require some extra effort for parts with complex geometric features.
Media Polishing
Painting
Vacuum Plating
Nano-painting
UV Coating
Don't see the finish you need? Submit an RFQ with 'Suggest' option, we'll look into a finishing process for you.
SLA Applications

Prototypes
With SLA, the prototype can be made using nylon material with great functionality. Fast turnaround makes it a good choice for functional prototyping.

Customized Products
The speed and versatility of SLA let variable production of customized gifts/samples for different users become possible.

Batched Products
SLA can be applied to make high-quality small batched products from 1-10,000 units, ideal for small businesses that wishes to test the market's reaction to thier newly developed products.
Resources for SLA
Need more information? See our resource center!