Direct Metal Laser Sintering(DMLS)
Laser powered metal 3D Printing: prototype and productaion parts in as fast as 1 day.
Make metal parts starting at only $25!
Overview: How DMLS 3D printing works?
The Basics Of DMLS 3D Printing
Direct metal laser sintering (DMLS) is an industrial 3D printing process that builds fully functional metal prototypes and production parts in 7 days or less. A range of metals produce final parts that can be used for end-use applications.
DMLS (Direct Metal Laser Sintering) is an additive manufacturing method. It creates parts additively by sintering fine metal powder particles, to fuse them together locally. Like in the SLS process, your metal part will be created layer by layer, according to your 3D model. A major difference is the sintering temperature. Polyamide needs to be sintered at a temperature of 160°C to 200°C, when metal melts at a temperature around between 1510°C and 1600°C meaning that a more high-wattage laser is needed to reach that temperature.
First of all a roller will apply a layer of metal powder, then the laser will sinter the powder according to the 3D file and the build platform will get down before applying a new layer of powder… The process will be repeated until the desired part is created. Once it's finished, the metal part needs to cool down before being extracted. If the metal part needed supports, these supports will then be removed manually.
Benefits Of DMLS
DMLS printed parts are fully dense, incorporating complex geometries and precise internal features that cannot be made with traditional machining alone.
Designs can be made quickly with a minimum of material waste while maximizing strength.
Conformal cooling channels greatly improve performance and resistance to thermal stress, ideal for aerospace and automotive applications.
Multiple, identical parts can be built on a single platform at one time, greatly increasing production efficiency.
Benefits Of DMLS With FacFox
Thanks to our online DMLS service, you can have access to professional 3D printers for prototyping and production, distantly, and without needing to worry about operating the machines yourself. You'll get your 3D printed metal parts, fully functional and ready to be used or integrated into a larger object, within a few days.
DMLS as other metal 3D printing technologies is appropriate for manufacturing small batches. In this case, it is better to contact directly our metal 3D printing team. We combine design, engineering and finishing skills in order to meet the requirements of your project. Your only concern will be to create the best design for what you want to do.
DMLS vs SLM
Features of DMLS
Advantages
Strength & Durability
Fully densed metal material with strong mechanical and dynamic properties, perfect for end-use parts.
Geometry
DMLS allows to integrate multiple components as well as thin-walled objects and intricate geometries that traditional method won't be capable of.
Efficiency
Designs can be made quickly with a minimum of material waste while maximizing strength.
Scalable Volume
Multiple, identical parts can be built on a single platform at one time, greatly increasing production efficiency.
Turnaround
Metal 3D printed parts do not require tooling which reduces the manufacturing lead time from weeks to days, allowing for faster innovation and speed to market.
Material Selection
A variety of metal alloys are available for special requests like Inconel, brass and even tooling steel.
Drawbacks
Structure Limits
Hollowed structure is difficult to be printed well since the supports can't be removed clearly.
Scale Effect
The unit cost and lead time will not be reduced as much as casted or molded parts.
DMLS Processes
Printers & Parameters
– Printers: EOS M280/290, other
– Maximal build volume: 500 x 500 x 1000 mm
– Minimum feature size: 0.1-0.2 mm
– Accuracy: (+/- 0.1-0.2%)
Restrictions
– Minimum layer thickness: 0.05 mm
– Typical surface finish: 4 – 10 microns RA
– Density: Up to 99.9%
Pre-build planning
Important decision on design is the orientation and support structures. This depends on:
– Geometry, overhangs and inclination
– Areas of critical tolerances and surface finishes
– Areas that need supports or post-processing
Stainless Steel 316L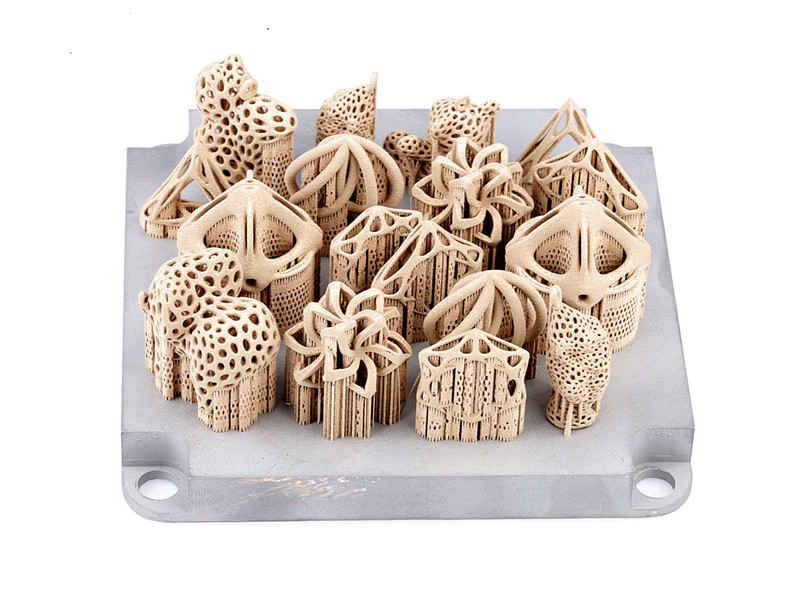 Bronze(Cu90Sn10)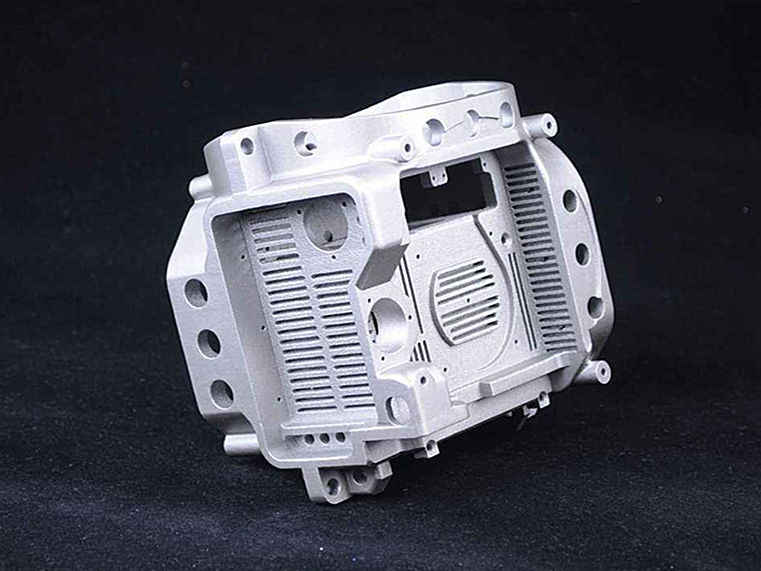 Aluminum(AlSi10Mg)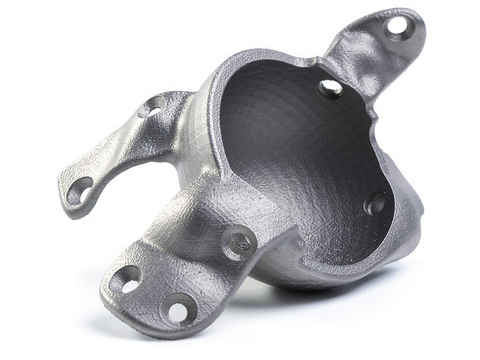 Titanium(Ti61Al4V)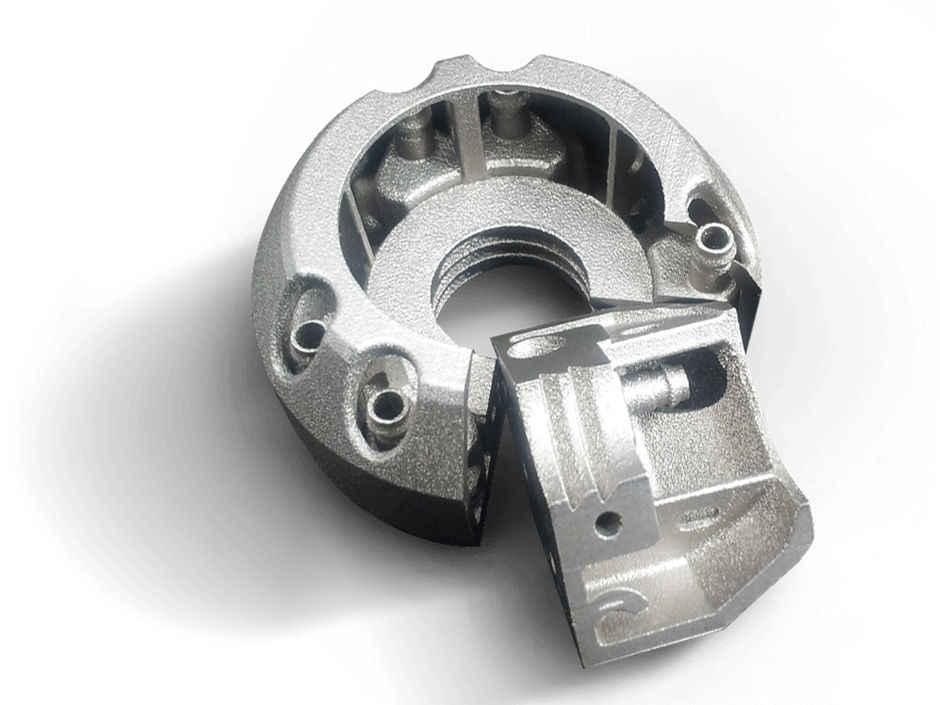 Maraging Steel(18Ni300)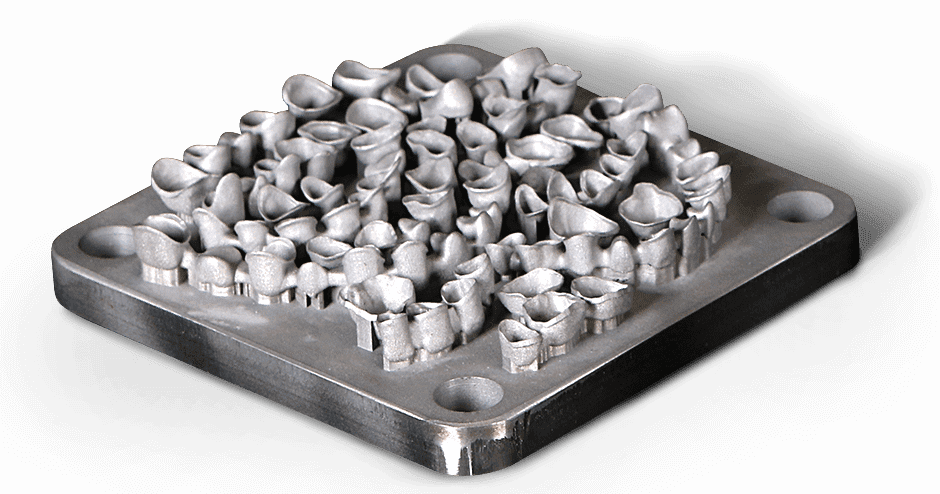 Cobalt Chrome(CoCrMo)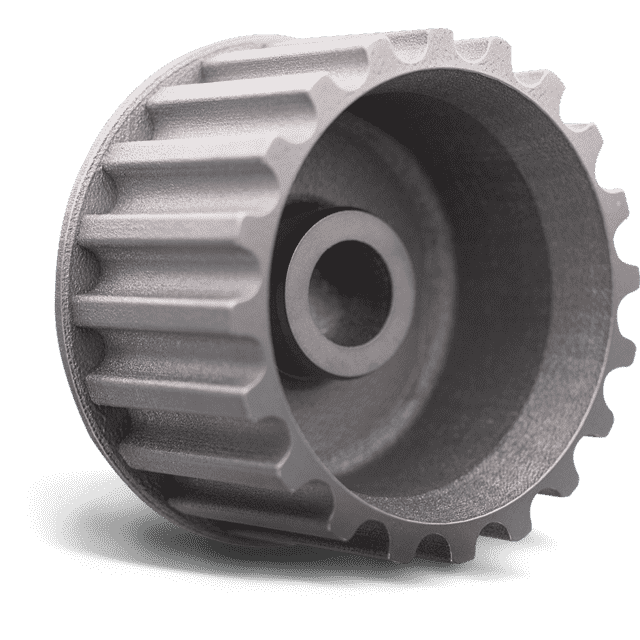 17-4PH Steel
Inconel 625(IN625)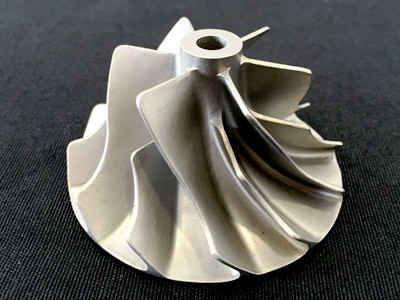 Inconel 718(IN718)
The finish option with the quickest turnaround.
In addition to the removal of support structures, the part surface is media blasted to provide a uniform finish.
Polishing gives the DMLS 3D printed parts a smooth look, we will first grind off the marks and layer lines on the part, then polish the surface to a shiny look, which is ready for further post processes like anodizing, electroplating or powder coating.
Anodizing
Heat Treatment
Electroplating
Electrolessplating
Powdercoating
Don't see the finish you need? Submit an RFQ with 'Suggest' option, we'll look into a finishing process for you.
DMLS Applications

Prototypes
With DMLS, the prototype can be made using various metal materials with great functionality. Fast turnaround makes it a good choice for functional prototyping.

Rapid Molds
Since DMLS can print in metal like Aluminium and Tooling Steel, it's widely used for rapid tooling, fixtures, and jigs.

Small Batched Products
DMLS can be applied to make high-quality small batched products from 1-100 units, ideal for small businesses that wishes to test the market's reaction to thier newly developed products.
Resources for DMLS
Need more information? See our resource center!