Bloom, the table lamp, designed by Patrick Jouin, literally transforms to control the amount of light that it emits. It features a lampshade made of multiple 'petals' that pucker open when you release a slider at the top. The result is as beautiful as watching a flower blossom open in time-lapse.
Made through a process called Selective Laser Sintering of Nylon, the 30 petals fit together, giving the lamp a diffused glow, with light leaking out of the gaps between the individual petals.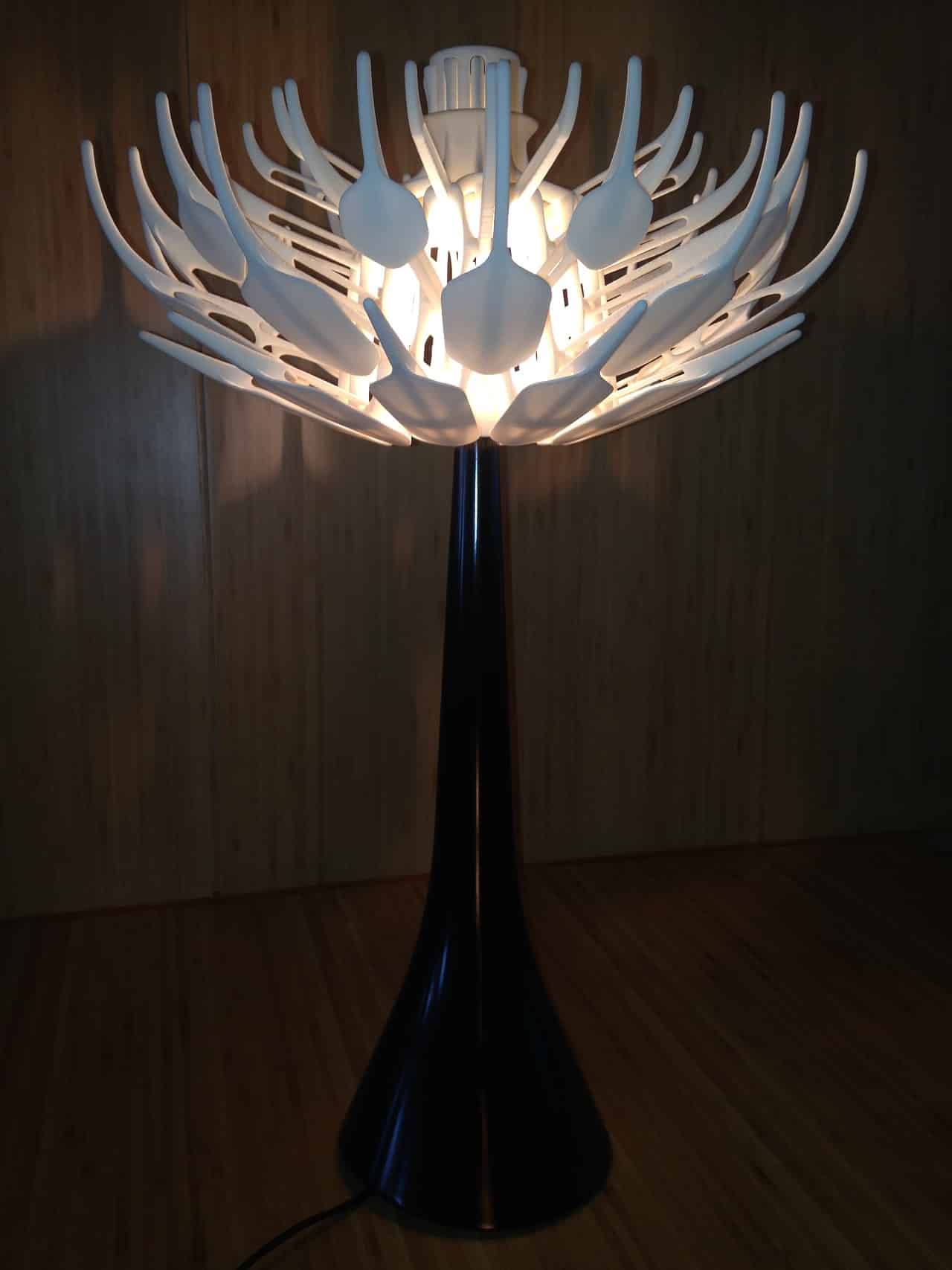 We try to replicate the lamp and test printing it with our industrial SLS 3D printer. The whole process cost us nearly a month. The replica only aims to represent our modeling and printing capability. FacFox will not share the STL file or manufacturing the lamp for commercial purposes.
Step 1: 3D modeling.It's the most time-consuming part. The lamp has an extremely complex structure and fully the advantage of SLS 3D printing technology. The petals are interlocked and require no assembling work. The lamp is printed without any support structure, and the post-processing is so easy that you only need to remove the redundant Nylon powders.
Step 2: Model verificationImport the STL file into Magics and verify the model. The interspace between the petals should be controlled within 1-2mm to ensure the lamp can smoothly open and close.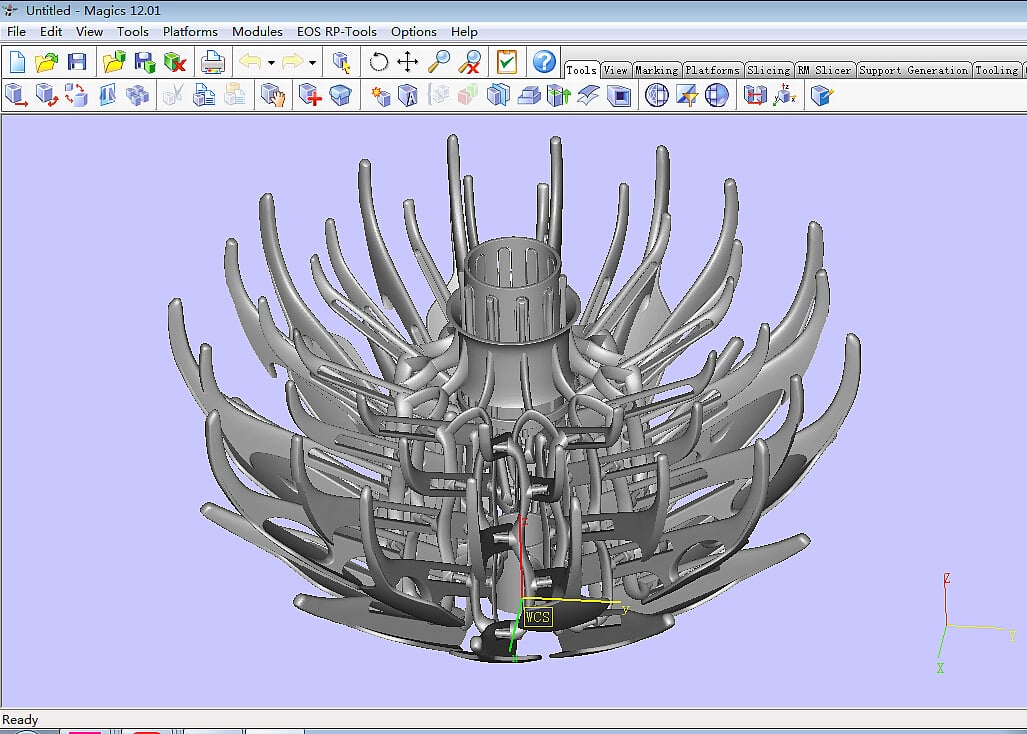 Step 3: 3D printing and function testing Print the model with white Nylon powder, using our industrial SLS 3D printer. During the post-processing, we just take out the lamp from the chamber and remove the redundant powders with compressed air. We also sandblast it to remove any un-sintered powder sticking to the surface. When lifting the sliding disc on the top, the petals can perfectly fall outwards.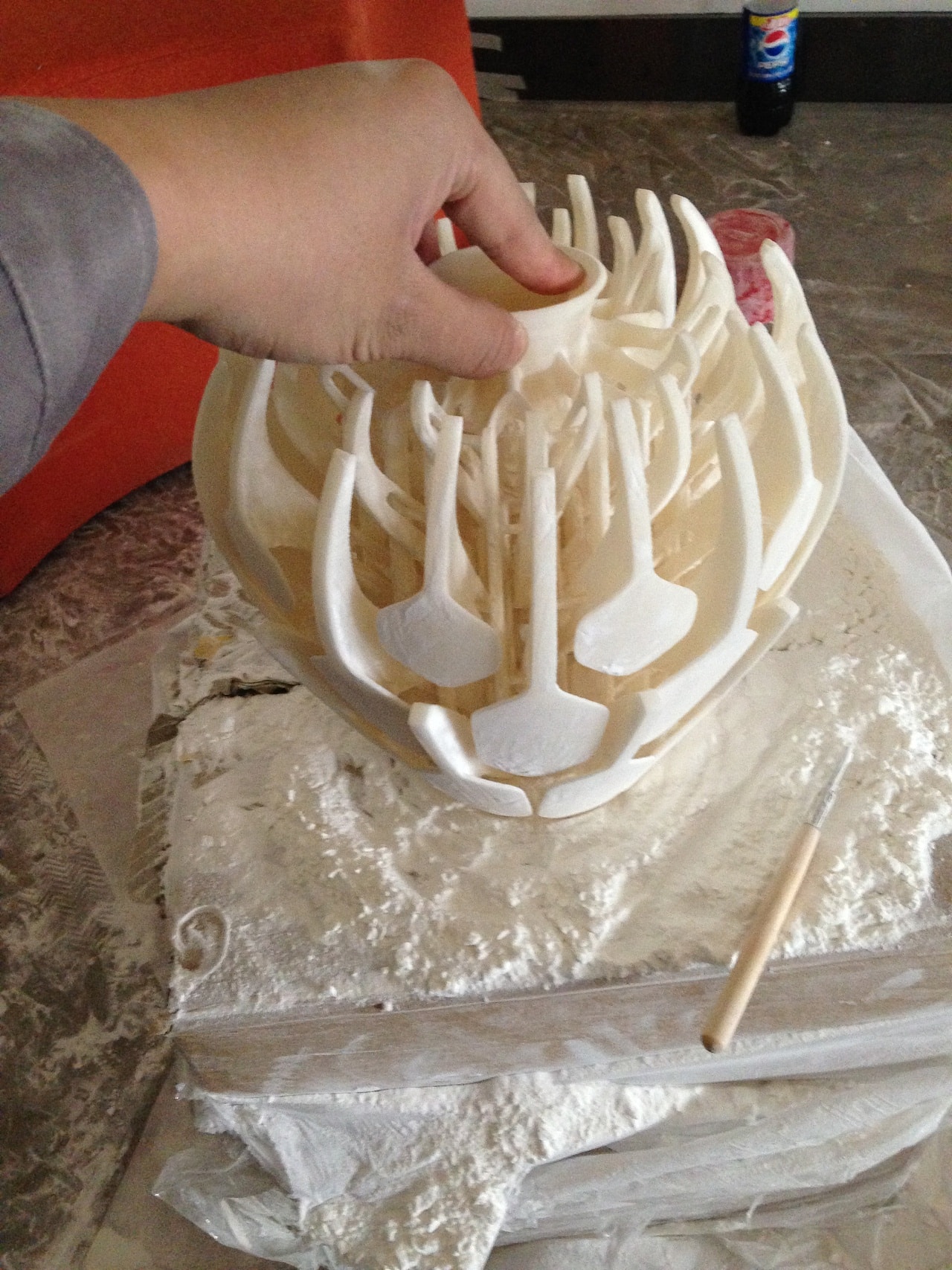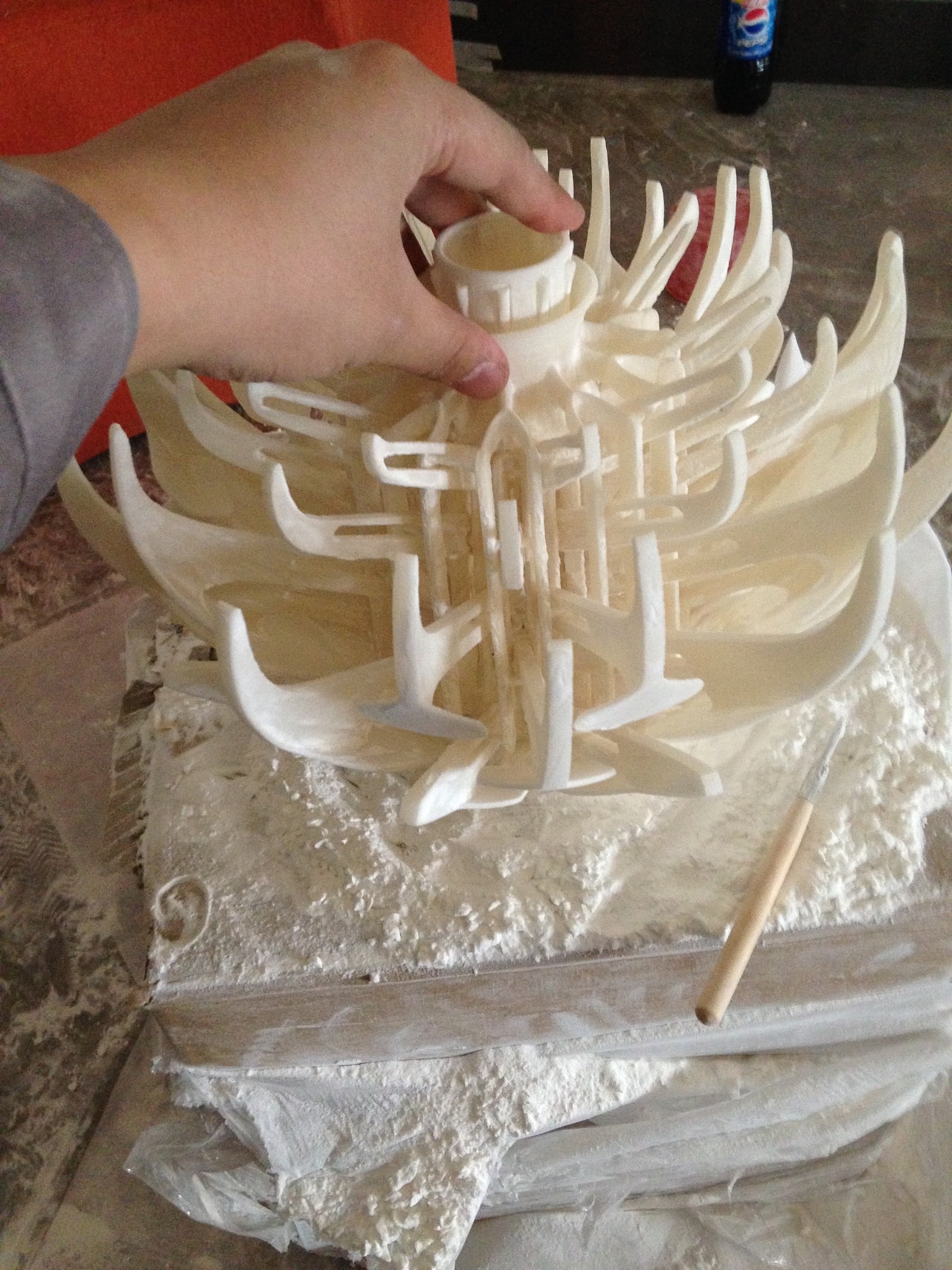 Step 4: Assemble all the lamp with the base, circuit, and wires.