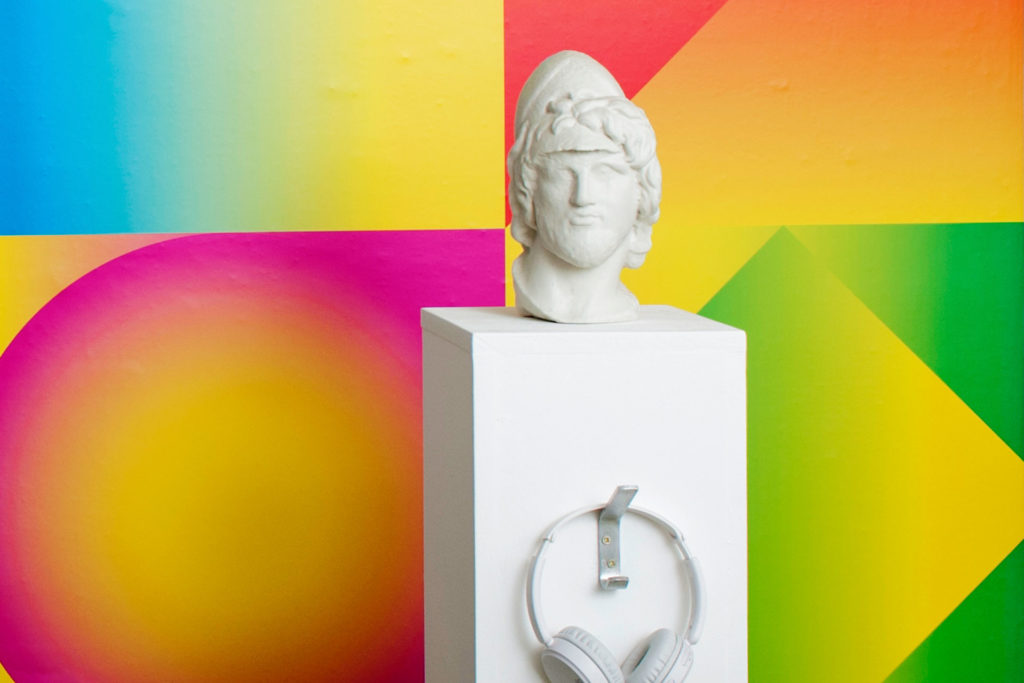 Since the Hellenistic period in ancient Greece, sculptors have been making busts of some of the most influential figures in history, often carved out of stone and bronze. Sculpture is among the oldest of the arts and continues to attract attention worldwide, especially as recent advances in 3D printing technology have enabled artists to stretch the boundaries of what is possible, enabling a more immersive and creative experience. Driven to produce new spatial sensations using technology as an artistic medium of expression, Turkish artist Yağmur Uyanık created a 3D printed sandstone sculpture of a hybrid character. Made by fusing the digital models of two original sculptures at the British Museum, the work, titled "Selfmaking: layers of becoming with," is an innovative combination of influential historical figures Alexander III of Macedon (commonly known as Alexander the Great) and Pericles of ancient Greece.
Originally showcased digitally throughout July 2020 during the TransLocal Cooperation exhibit at London's oldest art and technology center, the Furtherfield Gallery, Uyanik's sculpture is sublimely eyecatching, particularly as the delicate and fragile sandstone gives the work an ephemeral quality. In fact, the artist chose sandstone for this 3D printed object, instead of the more commonly used plastics, to emphasize the mutability and temporality of the piece. With time, she expects this sculpture will lose its details, form, and even meaning.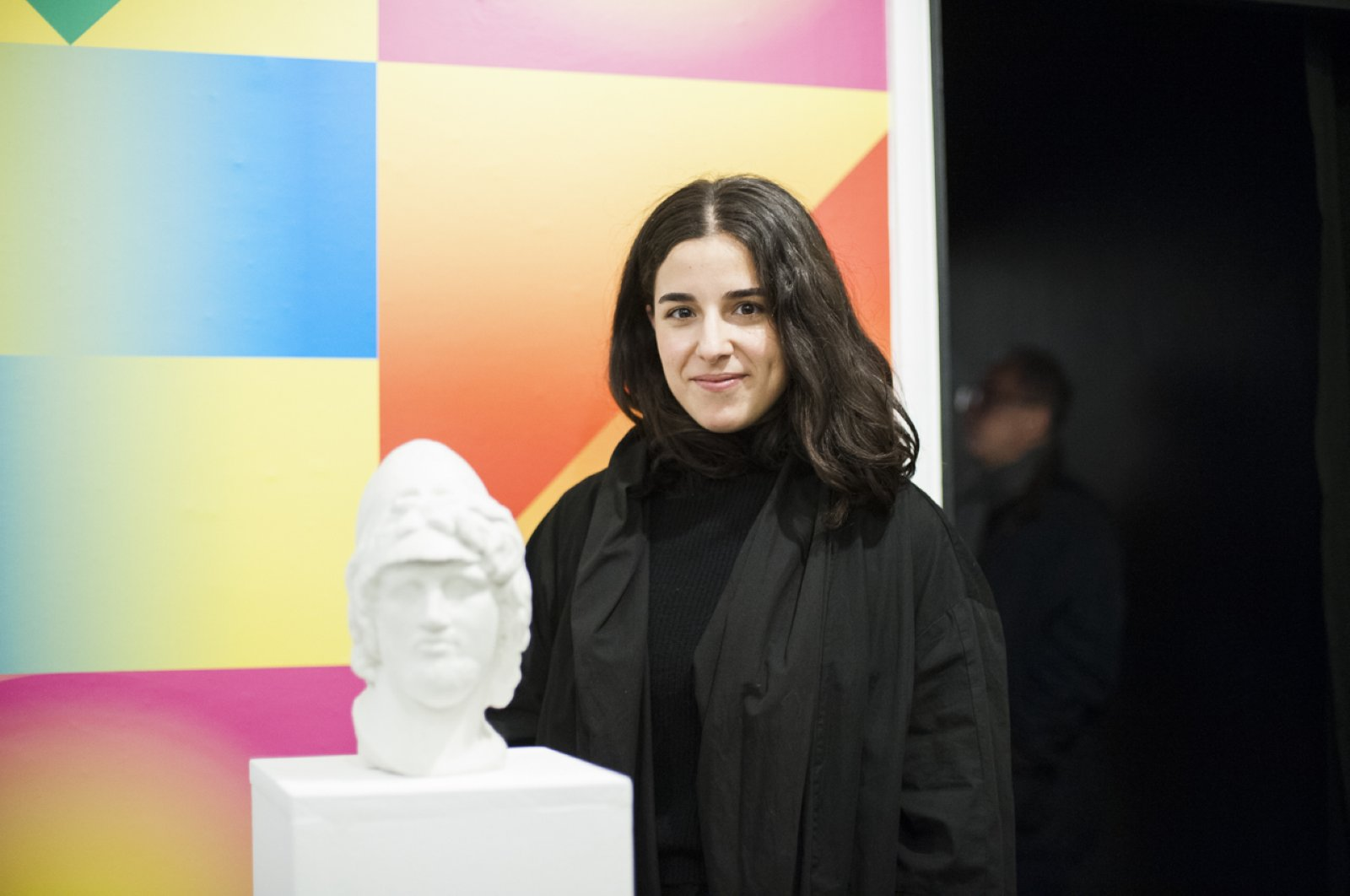 Uyanik described the piece as proposing a reflection on the transcendence of the body into digital space and how that alters the role of identity within shifting environments and localities. She claimed that the "post-digital-historical artifact" can be understood as a display of plurality, representation of new origins emerging from their archival ancestors, and an optimistic re-evaluation of future archaeological remains.
The digital 3D models used to form this piece were obtained from the British Museum's archives, where the "original" sculptures live today. The physical marble sculptures of Alexander and Pericles (ca. 495 – 429 BC) were removed from their original location, in Athens, and then sent to the British Museum, where they were scanned and archived digitally on the British Museum's website.

"After I completed the digital process in software, I sent the final model of the art piece to a manufacturer in Athens, Greece, called 3D Hub, who works with binder jetting technology and sandstone material," Uyanik told 3DPrint.com. "Sandstone is a delicate material, which is why I chose to work with it, but it wasn't difficult in terms of printing. I was happy with the result and the amount of detail that came through in the print."
The work originated during Uyanık's artist residency in Athens in 2019, stemming from the cultural and artistic representations so characteristic of the country's heritage. At the time she hoped it would act as "a signifier without excessive concern for realism, focusing on how creation, circulation, and preservation of cultural information underlie geographical contexts, patterns of displacement, and statelessness." Overall, the work reflects on how "individual narrative and collective memory are shaped through the cultural property, cultural currency, and their inherent symbolic meanings."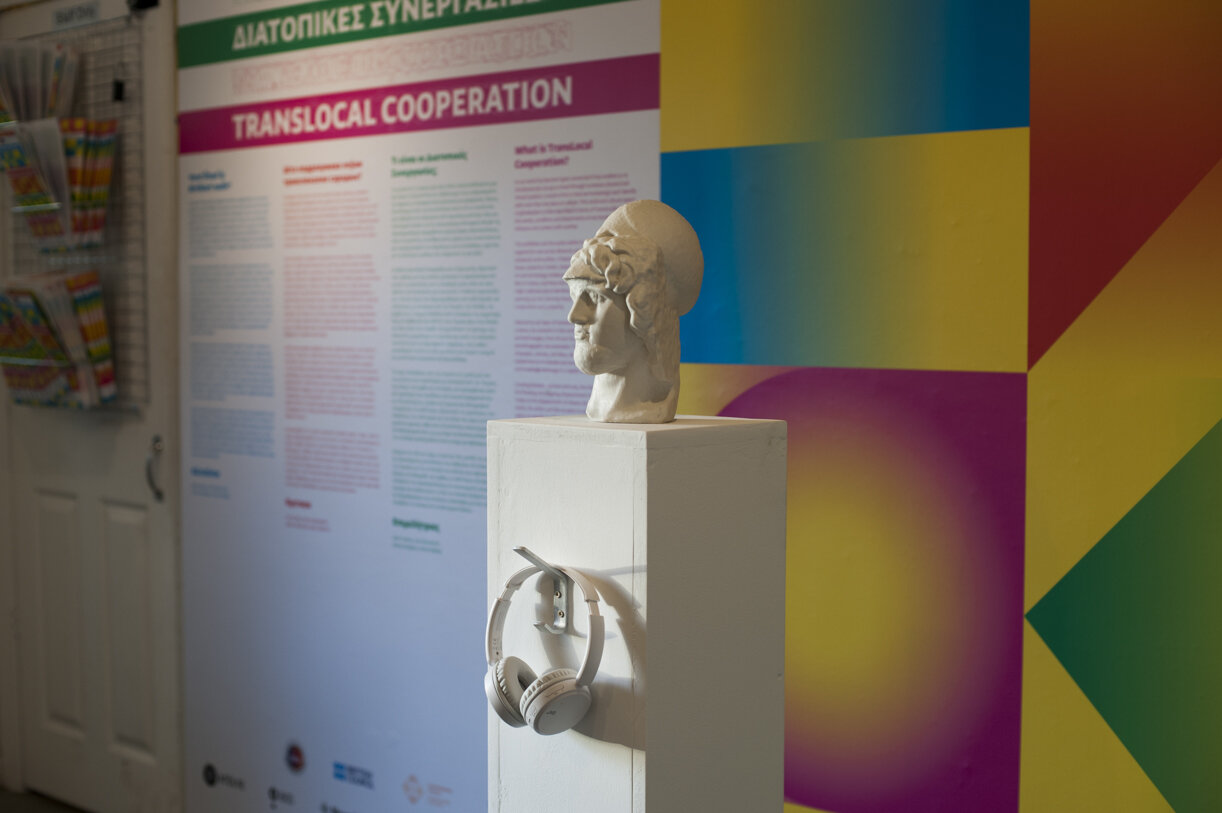 The 3D sculpture uses two significant identities as a metaphor with enough visual legitimacy and an aura of authenticity. Uyanik described "Selfmaking" as manifesting a self-portrait that no longer shows a self, but instead, different representations derived from cultural code, what she calls "an infinite creation of hybridity everywhere, all the time." The piece proposes a reflection on the transcendence of the body into digital space and how that alters the role of identity within shifting environments and localities.
Driven by spatial thinking, her aspiration is to reexamine the new aesthetic, technique, and dynamic perception of space and produce new spatial sensations using technology as an artistic medium of expression. Most of Uyanik's work is centered around creating a range of sculptural forms and interactive installations to explore space in physical and virtual environments.
In that sense, 3D printing is giving rise to new opportunities for artists, impacting the field, and gaining popularity. In fact, Uyanik believes that 3D printing is becoming quite popular and common in the new media arts community today, but expects that growing accessibility to a larger group of creators will make the technology even more prevalent.
"Technology in art-making is not a new concept, artists have always employed contemporary tools of their times to realize their ideas. In fact, the word 'technology' originates from 'tékhnē' in ancient Greek and refers to the act of making that is concrete, variable, and context-dependent. Technology was never independent from art; mediums like painting, print, and photography were groundbreaking during their time of inception as robotics, 3D printing, and machine learning are to us now," explained Uyanik. "As artists work with these mediums, they become familiar with their nature and capabilities, which then shape their practice in return and become one of the defining factors of their work. Further, they push these mediums to their limits."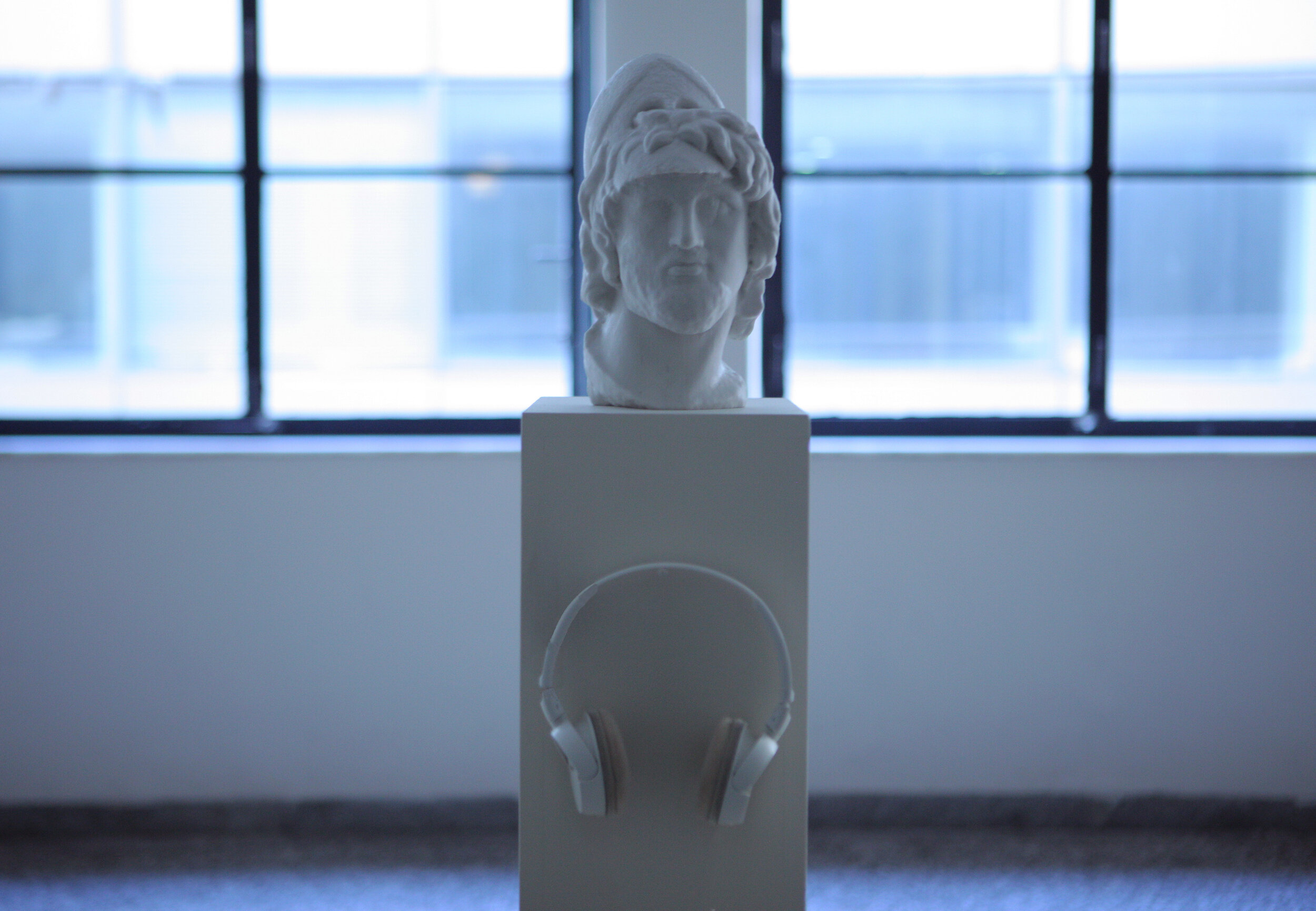 With a strong background in architecture, new media art, and music, Uyanik seeks to explore repetition, process, and intangibility in her work, by creating instruments of displacement using sound, and space with an aim to extend the digital media to a point where it becomes a physical experience.
"I create a range of installations that take on the expected but what is not seen by the eye easily, what hangs between meaningful and outside-of-meaning. My practice is shaped by speculative thinking, philosophical inquiry, and conceptual experimentation," went on Uyanik. "The Translocal Cooperation exhibition focuses on how we simultaneously occupy or travel through numerous physical and virtual locations in a hyper-connected world and how as a result of this is we increasingly identify with more than one place or culture. This is one of the core concepts of my piece too. The participating artists visualize the challenges of peoples, cultures, and ideas, displaced over space and time, and explore how to re-evaluate and reconceive them for trans-local solidarity and knowledge exchange in a rapidly changing world."