Although we all love pictures of our beloved furry creatures, having a 3D mini-replica can be an extra special keepsake for you and your family. Generally speaking, there are two main ways to transform your dog into a digital model, 3D scanning or photogrammetry. Once that's done, you have a number of printing options to create the physical object.
One of the simplest ways to transform digital into physical is to send your model to FacFox. You'll get access to an extensive collection of materials and finishing options to create your work. Our services cover 3D modeling based on photos, raising solutions to meet your needs and listing the quotes, and building the real objects with 3D printing, urethane casting, CNC milling, and other technologies.
In this article, we'll go over in detail how to use each scanning and photogrammetry to create a model of a dog. We'll also go over a few unique methods, including a few professional services.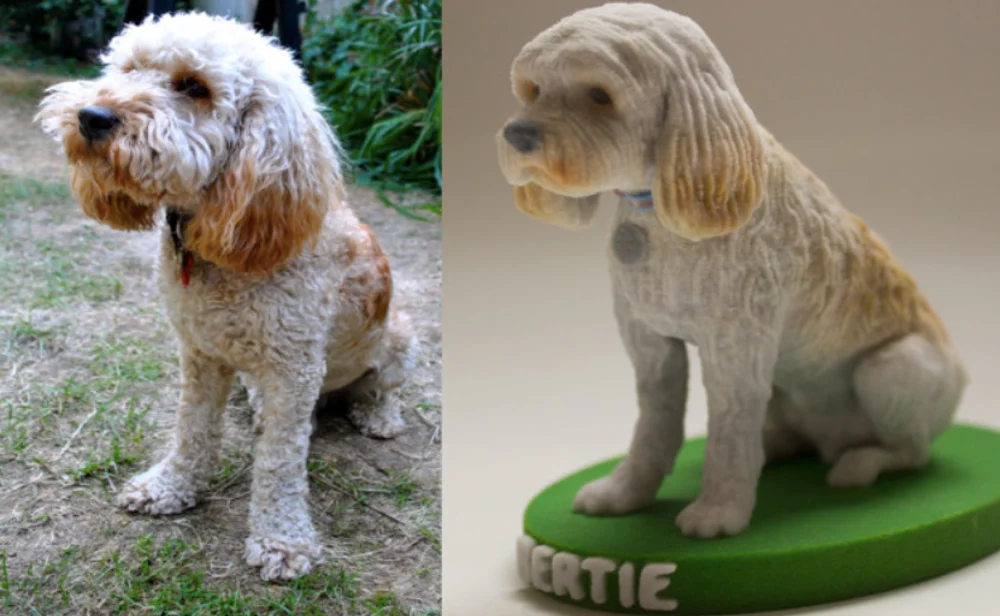 Scanning
Perhaps the most obvious way to create a replica of your dog is with a 3D scanner. 3D scanning is the process of analyzing a real-world object to collect data on its shape and reconstruct it as a digital 3D model.
Depending on the scanner, it'll measure your dog using light or a laser to generate a three-dimensional mesh. You'll likely want to edit the model with software to make sure you've got the best scan possible.
This is a very popular method for creating models, but keeping your dog still during the scan might pose a bit of a challenge!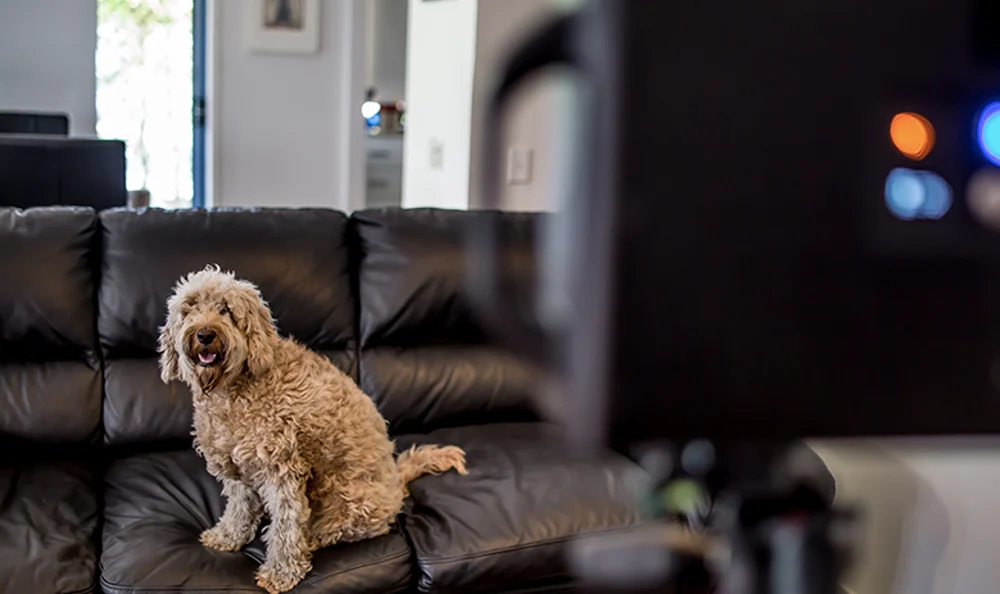 Do It Yourself
THE PARTS
If you'd like to scan and print a model of your dog yourself, you'll need four main components:
3D scanner:

Occipital Structure Sensor (Mark II)

is a good budget (~$400) handheld option that attaches to your tablet or phone. For a pricier option (~$1,250), Fuel3D Scanify is recommended because it works quickly.

Before you take the plunge, check out our guide on how to choose a 3D scanner for your 3D printer. Alternatively, since 3D scanning is a fast-developing technology, you can now actually use your phone to do 3D scans. Several 3D scanning apps will allow you to easily turn your dog into a 3D model using your smartphone.

3D scanning software: There are several free and easy options for scanning software, such as Meshroom, MicMac, and OpenVMS. Alternatively, a popular option for professionals is Artec Studio, which costs upwards of $900. For more ideas, our article on the best 3D scanning software tools is a helpful resource.
3D modeling software: Sometimes the model generated by 3D scanning software isn't correct or complete, so you'll need editing software. Though there are many options, Blender, SelfCAD, SketchUp are all good choices. You could also have a look at the best 3D modeling software programs if you want more ideas.
3D printer: FDM and SLA are commonly used 3D printing technologies that would work well for printing a miniature of your dog. It's a commonly held belief that FDM doesn't produce the resolution that SLA can when printing smaller models, but that isn't necessarily true.