UK-based IPFL, experts in plastic machining, fabrication and 3D printing, has begun running the latest J850 Polyjet 3D printer from Stratasys. The machine will support the company's compilation of 3D printing technologies and expand on its current polyjet capabilities with the J850's latest advancements.
IPFL Director Adam Bloomfield, said: "With the Stratasys J850 polyjet, we can further enhance our quality of parts for customer prototyping and production requirements. IPFL offers smooth and accurate parts in a short space of time, and is always committed to servicing its dedicated sectors. Moving forward, the J850 is a significant addition to our production of medical devices and will enhance our suite of 3D printing capabilities."
Manufacturing on Demand
Maximize the freedom of your product design, get your ideal realized with 3D printing and other cutting-edge technologies!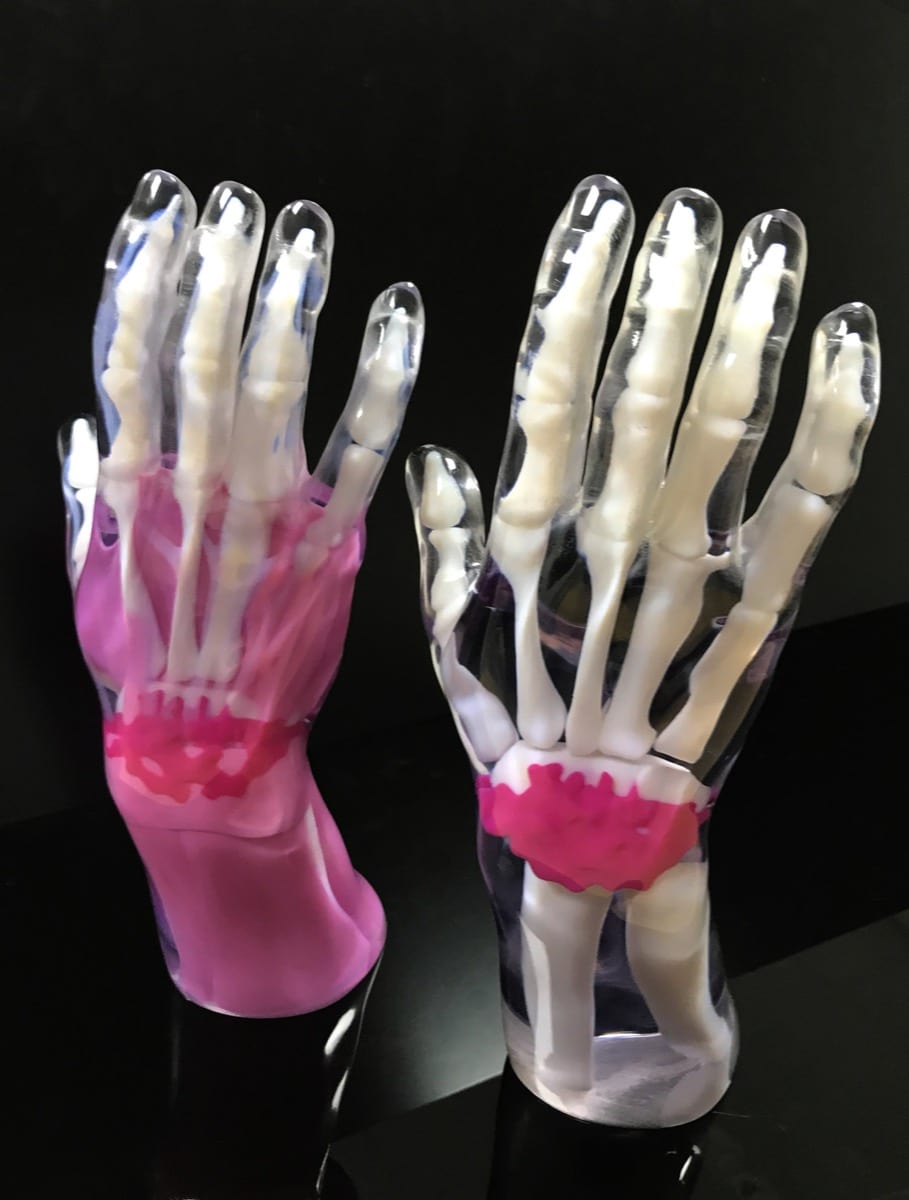 The Stratasys J850 is the fastest printer within the J- series by the American-Israeli manufacturer, able to produce highly accurate prototypes and tooling from a range of materials. IPFL's polyjet addition also features a new super high-speed mode, through which the printer can utilize seven materials at once to provide five times more design iterations. This technology has advanced IPFL's customer service with reliably strong, flexible, and transparent offerings in complex 3D printed parts.
Polyjet's printing process, involving the distribution of resin droplets that harden under ultraviolet light, is regarded as one of the most accurate additive manufacturing technologies. The J850 offers unprecedented horizontal build layers 14 microns thin on a sizeable build envelope (495x395x195mm). Furthermore, the printer welcomes a variety of new materials, such as VeroVivid rigid photopolymers, VeroUltraClear glass-like polymers, and ABS-Like: temperature-resistant polymer that is tough against shrinkage. Backed by Pantone validation, IPFL now provides these materials in over 600,000 color variations.
For over 50 years IPFL has continually provided quality plastic components for industrial, medical, transport, aero, consumer, defense, and security sectors. The company has utilized polyjet since 2003, producing high-precision prototypes with complex geometry and intricate detail. Its materials are medically approved and soluble, leaving pristine parts that can mimic overmolded products. The J850 is set to reduce IPFL's process downtime from material changeovers with new integrated material bays and will reduce the need for multiple print processes thanks to the material variety on offer.
You might also like:

Orbital Composites launches Orbital e- robotic AM system: The Orbital e- offers a range of standard features including a six-axis robotic arm, a large 1.2m x 1.2m build platform, and the ability to print with aerospace-grade thermoplastic filaments. The system is equipped with Orb OS, a novel real-time robot control software, that enhances the precision and accuracy of the printing process.
* This article is reprinted from 3D Printing Media Network. If you are involved in infringement, please contact us to delete it.
Author: VoxelMatters