Photopolymer Jetting (PJ)
Print your PolyJet/MJP parts with extremely versatille combination of multi-material and multicolor in as fast as 1 day!
PJ printing service starting at only $25!
Overview: How PolyJet/Multijet 3D printing works?
The Basics Of PolyJet/MJP
PolyJet(Stratasys' Technology), or MultiJet Printing(3D Systems' Technology), works similarly to inkjet printing, but instead of jetting drops of ink onto paper, PolyJet 3D Printers jet layers of curable liquid photopolymer onto a build tray.
Inkjet print heads are used to jet liquid photopolymers onto a build platform. The material is immediately cured by UV lamps and solidified which allows to build layers on top of each other.
Where overhangs or complex shapes require support, the PolyJet 3D printer jets a removable support material, named FullCure 750/SUP706. The process of fine layer polymerization is repeated until the object is finished.
After the photopolymerization is completed, the batch is placed under a pressurized water jet. This allows any excess liquid or supports to be removed with a few human interactions.
The final product has a naturally smooth surface which can be polished further to create near full transparency for the clear resin. 3D printed models and parts are ready to handle and use right out after the cleaning process, there is no need for post-curing.
Benefits Of PolyJet/MJP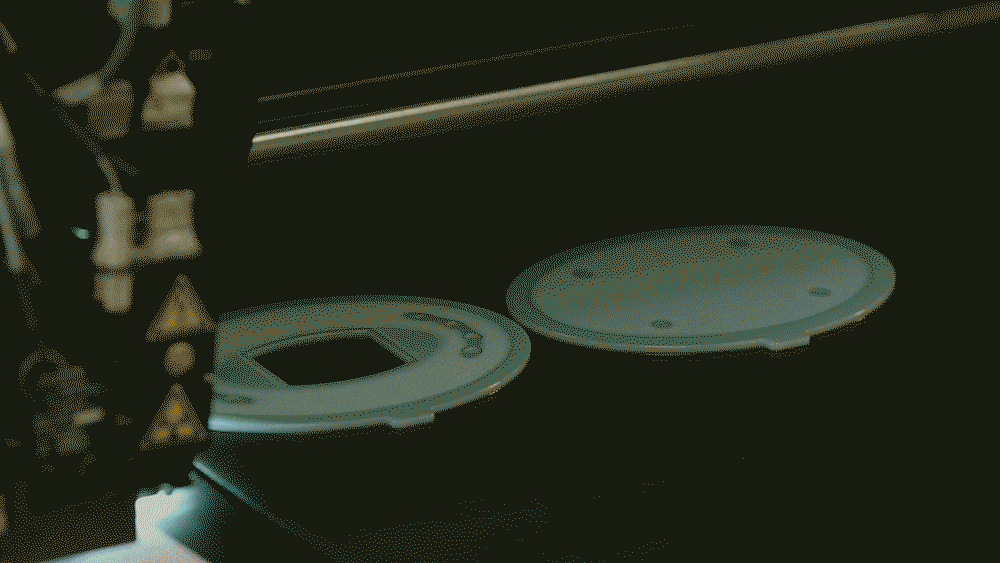 PolyJet offers the unique ability to print parts and assemblies made of multiple materials, colors/transparency, hardness with different mechanical or physical properties, all in a single build.
PolyJet technology enables horizontal layers of lowest 17 µm, fine details, and ultra-thin walls down to 0.6 mm depending on the geometry of the part. That means PolyJet is capable of building very precise mechanical components, offering you high-quality prototypes for a shorter time to market.
Benefits Of Polyjet/MJP With FacFox
Our Polyjet/MJP services allow you to make 3D printed parts and prototypes in a wide range of materials. Prototypes made using this service can be used for engineering testing or as master patterns for urethane casting molds, even molds for rapid injection molding. You can also have metal 3D printed parts made using our DMLS 3D printing service.
PolyJet vs MJP
Features of SLA
Advantages
Surface & Detail
SLA has tolerances of  +/-.004" per inch, and resin surface is ideal for post-processing like polishing and painting.
Geometry
SLA allows to integrate multiple components as well as thin-walled objects and intricate geometries that traditional method won't be capable of.
Material Selection
There're various material with special properties like toughness, heat resistance, flexibility, which simulates the end products.
Cose Saving
SLA is one of the cheapest method for rapid prototyping while preserving a good surface quality and accuracy.
Turnaround
SLA 3D printed parts do not require tooling which reduces the manufacturing lead time from weeks to days, allowing for faster innovation and speed to market.
Scalable Volume
Multiple, identical parts can be built on a single platform at one time, greatly increasing production efficiency.
Drawbacks
Durability
Photopolymers are not stable over time and most resins don't have balanced impact/heat resistance.
Scale Effect
The unit cost and lead time will not be reduced as much as casted or molded parts.
PolyJet/MJP Processes
Printers & Parameters
– Printers: Stratasys J750/Objet Series, 3D Systems Objet Series, Solidscape Series
– Maximal build volume: 1000 x 800 x 500 mm(Objet 1000 Plus)
– Minimum feature size: 0.05 mm
Restrictions
– Minimum layer thickness: 0.008 mm
– Typical surface finish: 0.08 – 10 microns RA
– Accuracy: (+/- 0.1-0.2%)
Pre-build planning
Important decision on design is the orientation and support structures. This depends on:
– Geometry: Optimize it to reduce supports and layer lines.
– Areas that need great smoothness or post-processing
The finish option with the quickest turnaround. Which normally includes:
Removal of support: Supports are dissolved after printing. This is usually straight forward, however might require some extra effort for parts with complex geometric features.
Painting
Nano-painting
UV Coating
Don't see the finish you need? Submit an RFQ with 'Suggest' option, we'll look into a finishing process for you.
PolyJet/MJP Applications

Prototypes
With PolyJet/MJP, the prototype can be made using various materials/colors/transparency/hardness. Its extremely detail and smoothness makes it outform almost all other 3D Printing technology in terms of visual prototypes. 

Rapid Molds
The heat tolerance and great mechanical properties of PolyJet/MJP digital materials let rapid molds possible to be printed directly, shortening the turnaround tremendously.

Customized Products
PolyJet/MJP can be applied to make high-quality small batched products with varied requirements, ideal for small businesses that wishes to test the market's reaction to thier newly developed products.
Industries with PolyJet/MJP
Resources for PolyJet/MJP
[pakb_articles posts_per_page="10″ orderby="date" order="DESC" filter="tag" tag="150″]
Need more information? See our resource center!