German startup, iFactory3D, will present its One Pro 3D belt printer, whose technology has the potential to automate additive manufacturing worldwide, at this year's Formnext. The One Pro 3D belt printer enables objects to be printed in series around the clock without supervision, thanks to the built-in conveyor belt and remote control.
The use of a conveyor belt instead of a rigid print bed bridges the procedural gaps of additive manufacturing. As a result, the One Pro prints long objects in virtually unlimited lengths and enables simultaneous, automated batch production with minimal human-machine interaction. The 45° printing angle means less material is required and complex geometries (including hollow shapes) can be printed without support structures – enabling the printing of bionic features, for example, that can be reinforced with resin, foam, and fibers, and have an optimized topology.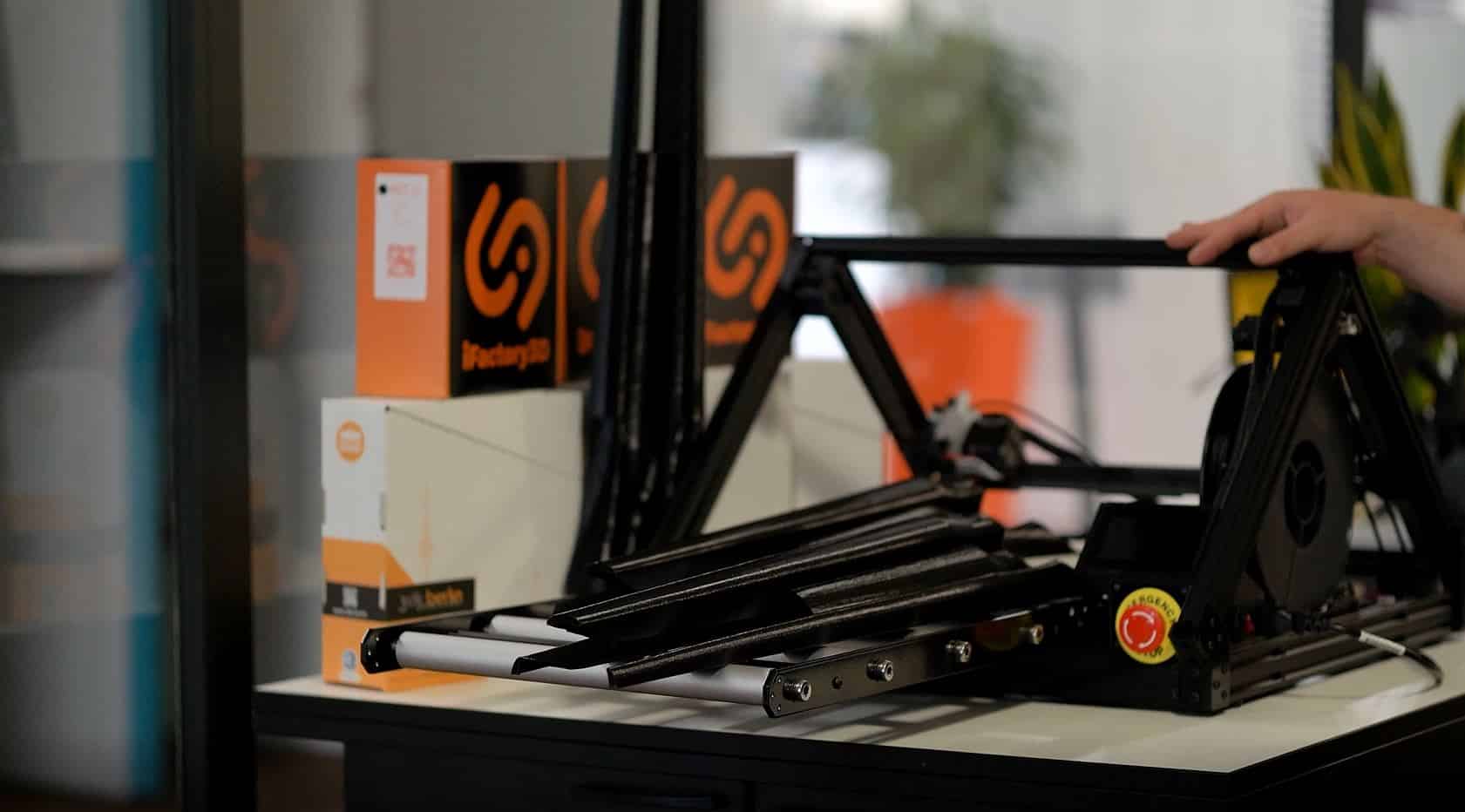 Manufacturing on Demand
Have design to produce? Get professional manufacturing suggestion for free at FacFox!
3D belt printers from iFactory3D help companies – from the automotive industry to mechanical engineering, medical technology, and toolmaking – to bridge supply shortages. Priced at around €4,000 (as of September 2022), the One Pro is also well-suited to SMEs, small businesses, and start-ups.
iFactory3D is a young 3D technology company and is currently one of the only B2B companies in the world that is developing 3D belt printers. iFactory3D focuses on durability, high-quality components, complementary software development, multilingual personalized customer service, and customized solutions. In addition to this, iFactory3D offers service contracts for maintenance and consulting services for materials and applications, as well as product training.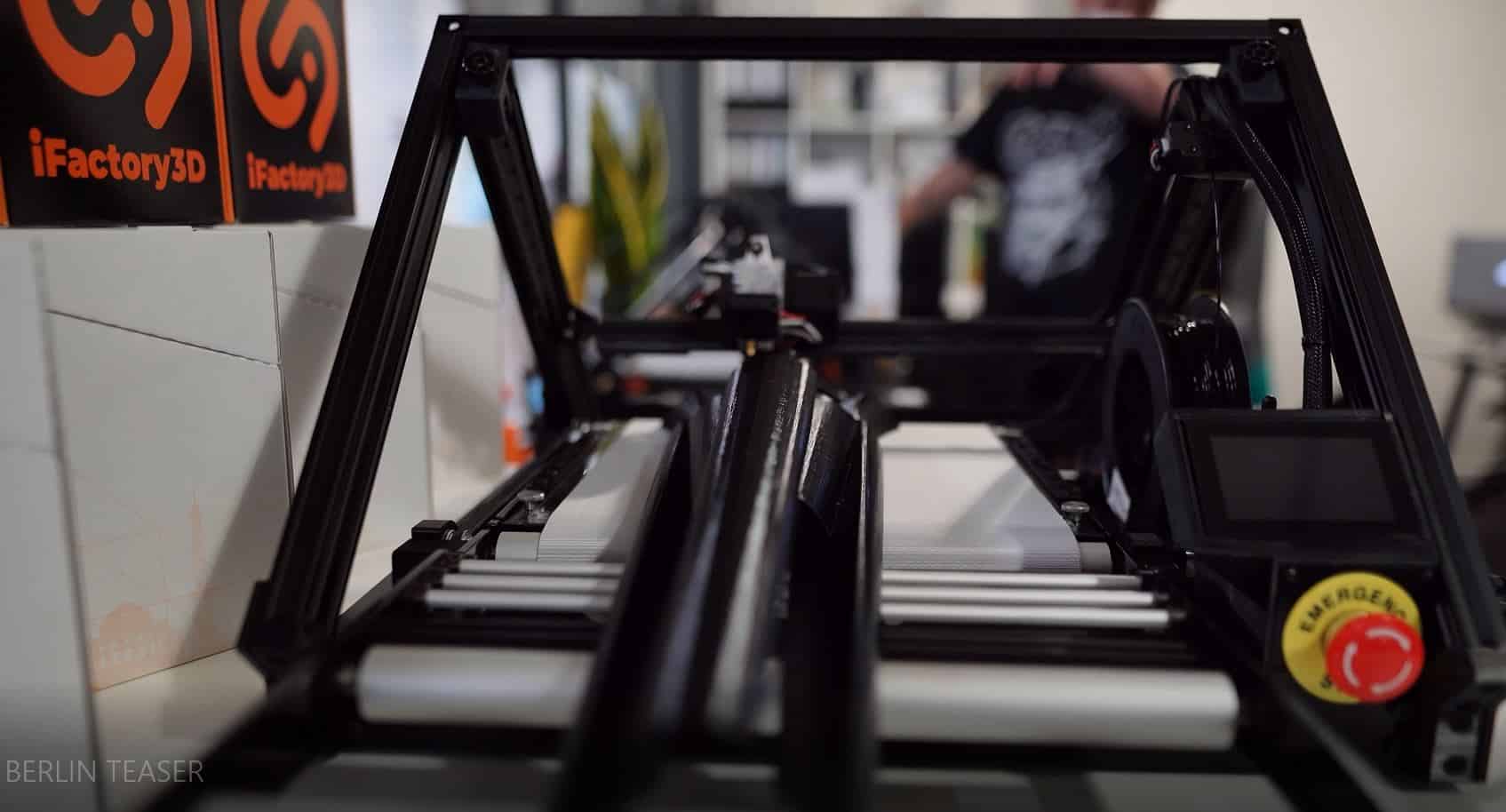 "We see ourselves as an enabler: our innovation is just one step for so many more ideas that can be implemented with the One Pro. How often do great visions fail on the desk because the hurdles to implementation seem insurmountable? We provide the tools to exceed limits – in your head and in practice. When you know that this device gives you the freedom to directly and independently create virtually anything you want, the next steps seem much easier. So you're not buying a 3D printer; you're buying infinite possibilities," said Artur Steffen CEO of iFactory3D.
You might also like:

Nexa3D releases Professional Series upgrade for its NXD 200: "We are thrilled to release this significant upgrade to our NXD 200 Dental 3D printer," said Jim Zarzour, Head of Dental Solutions at Nexa3D. "We recognize the pressing need for higher productivity and lower operating costs that dental labs are faced with, and that is exactly why we enhanced the NXD 200 printer in order to deliver even better throughput with greater reliability, accuracy, and repeatability. Additionally, the new Pro Series opens the materials portfolio of the NXD platform to accommodate new dental materials that are tailored for ultrafast printing of dental parts."
* This article is reprinted from 3D Printing Media Network. If you are involved in infringement, please contact us to delete it.
Author: Edward Wakefield