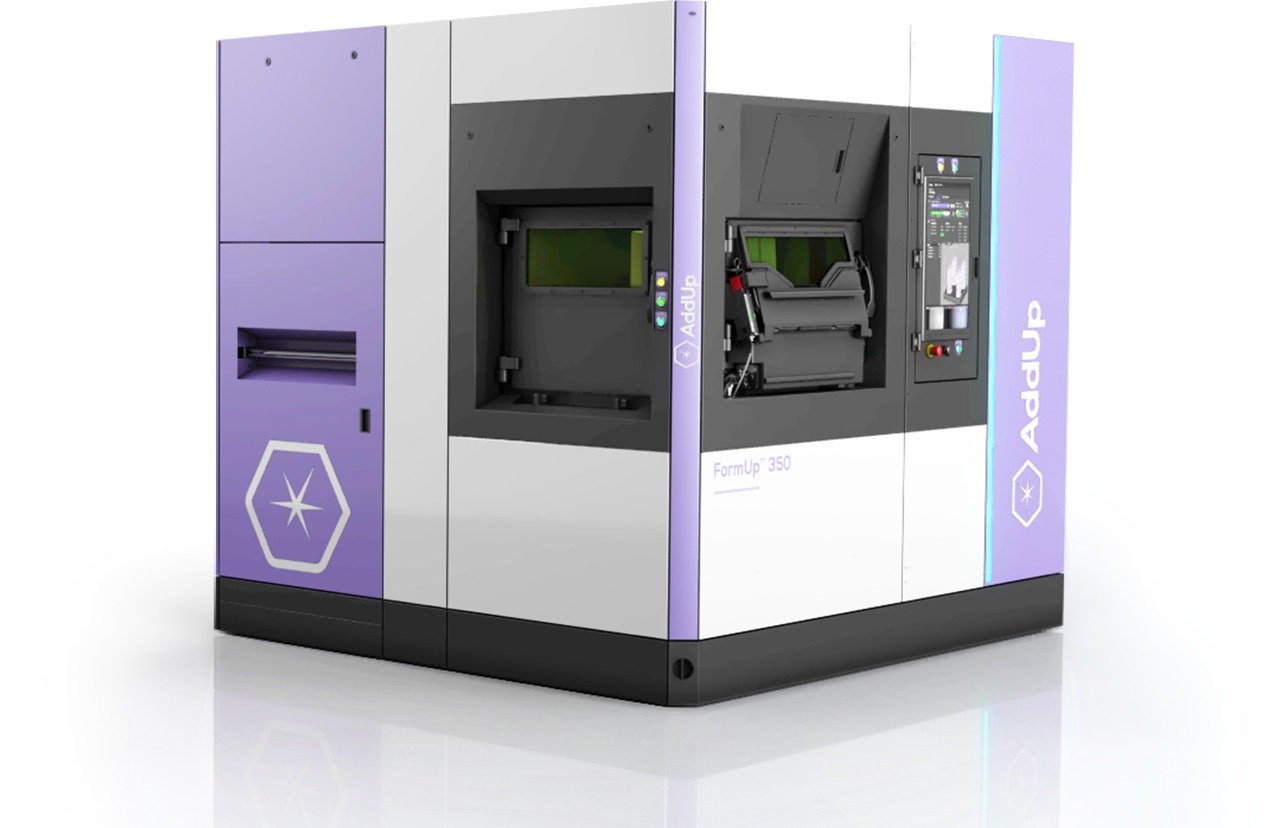 The FormUp 350 New Generation metal 3D printer.
AddUp, the joint venture created by Michelin and Fives in 2016 and specialized in metal 3D printing, has just developed a new generation of machines with promising features for industrial applications. The FormUp 350 New Generation systems caters to Michelin's ambitions to expand its operations beyond the tire sector.
Michelin believes metal 3D printing is one of the growth drivers in the high-tech materials field. This is why the company decided, three years ago, to join forces with Fives and create AddUp. Through this partnership, the companies are now able to offer a comprehensive range of tailored solutions, demonstrate by this latest evolution of the FormUp 350 metal L-PBF system.
Manufacturing on Demand
Have design to produce? Get professional manufacturing suggestion for free at FacFox!
The machine has been optimized to meet the industrial community's requirements in terms of safe operation, serial production of both final parts. It also reduces the obsolescence of earlier generations of machines by using a modular, upgradable architecture. This level of industrial performance is the product of AddUp's expertise and R&D. Originally intended for the production of one-off, high value-added items, metal 3D printing technology is gaining a broader market and now extends to other applications such as the automotive, aviation, health sectors, energy sectors, among others.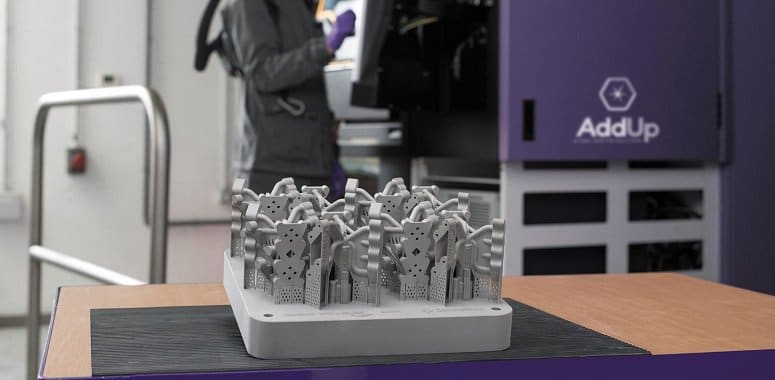 "By 2030, the Group's profile, while remaining true to its DNA, will have changed considerably as new, high value-added businesses – whether related to tires or not – gain traction. It is this ability to constantly reinvent itself that has been Michelin's strength for over 130 years and which makes us confident about the future," said Florent Menegaux, Michelin's Managing Chairman, reaffirming the Group's ambition to speed up its development in various sectors related to and beyond tires, during the presentation of the Group's new strategic plan, "Michelin in Motion", last April.
Like services and solutions, sustainable flexible compounds, medical applications and hydrogen, metal 3D printing is one of the high-growth sectors that the Group has decided to enter. Over its history, Michelin has acquired outstanding expertise in the physics and chemistry of High-Tech Materials and their simulation, processing, industrialization and applications. The Group intends to leverage this recognized know-how in fields other than tires and the new AddUp offering fits withing this strategy.
You might also like:

9T Labs receives Solar Impulse Efficient Solution label: The label was developed by the Solar Impulse Foundation (Lausanne, Switzerland), an environmental non-profit dedicated to accelerating the implementation of clean and profitable technology making a positive impact on the environment and human quality of life. The Solar Impulse Efficient Solutions label has been awarded to 1,000+ products/technologies globally following evaluation of nominations by an external panel of independent experts and renowned institutes said to have applied a neutral judging metric based on verified standards.
* This article is reprinted from 3D Printing Media Network. If you are involved in infringement, please contact us to delete it.
Author: Victor Anusci