3D printer manufacturer 3D Systems has entered into a partnership with radiotherapy accessory manufacturer Klarity to expand the distribution of its patient-specific 3D printed FDA-cleared Virtual Surgical Planning or VSP Bolus radiotherapy solution.
Launched last year, 3D Systems' VSP Bolus offering allows clinicians to 3D print medical devices for cancer patients at personally tailored thicknesses, reducing air gaps between instruments and patients. VSP Bolus is advertised as the only solution on the market to provide a full design and production service based on the patient's specific treatment plan.
VSP Bolus will now be available as part of Klarity's new patient-specific service-based line of 3D printed radiotherapy accessories called Klarity Prints. Available to customers in the United States and Canada, Klarity Prints allows radiotherapy clinicians to utilize 3D printing technology without needing to invest in costly and time-consuming software, 3D Systems claims.
"This collaboration aligns perfectly with Klarity's ongoing commitment to improving the quality of care provided by our customers," commented Klarity CEO, Peter Larson. "As a North American distributor of 3D Systems' 3D-printed biocompatible bolus products, we will be at the forefront of advancing personalized care and improving the patient experience."
"Klarity has a strong reputation in the radiation oncology sector for delivering superior products and service. The company's commitment to improving patient care through treatment personalization aligns with 3D Systems' market-leading service model for delivering high-quality 3D-printed, patient-specific medical devices for over two decades," added Menno Ellis, 3D Systems' EVP, Healthcare Solutions. "We're pleased to partner with Klarity to provide next-generation radiotherapy accessories to patients undergoing treatment across the U.S. and Canada."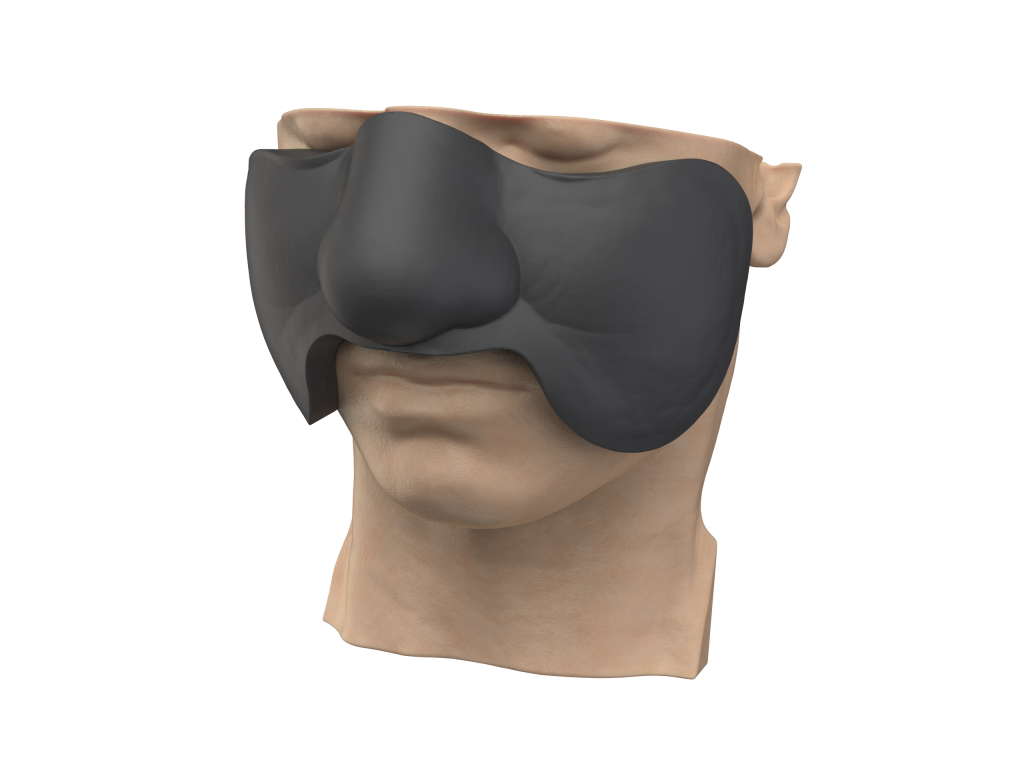 Rendering of a 3D printed VSP Bolus face accessory. Image via 3D Systems.
Enhancing access to VSP Bolus
Designed by 3D Systems to deliver 3D-printed, biocompatible, patient-specific boluses that can improve therapy modulation, VSP Bolus is said to decrease technician time and enhance patient comfort.
Manufacturing on Demand
3D Printing with over 100 materials, shipping globally with competitive low cost, get quotes for your projects now!
In radiotherapy, boluses are required when cancerous cells are located around uneven parts of a patient's body, such as the nose or ears. These accessories help to control radiation dosages by making up for missing tissue, or generating a build-up of dosage close to the skin's surface.
The Klarity Prints VSP Bolus accessories are 3D printed from a soft and biocompatible material that contours to the patient's anatomy. This is important as, for boluses to work effectively, it is vital that they are made of a material that reacts like a real tissue when irradiated. It is also important for the bolus to be durable enough to hold its shape, and not degrade over the course of the treatment. Thus, VSP Boluses are said to allow for an improved treatment experience for both providers and patients.
The VSP Bolus workflow leverages patient treatment plans created by radiotherapy professionals to 3D print personalized accessories. This frees clinicians from time-consuming tasks, such as manipulating parts in specialized software and fabricating the accessories. Interested clinics can contact their Kalrity Account Manager to order their patient-specific boluses, with the end products being delivered in only a few days.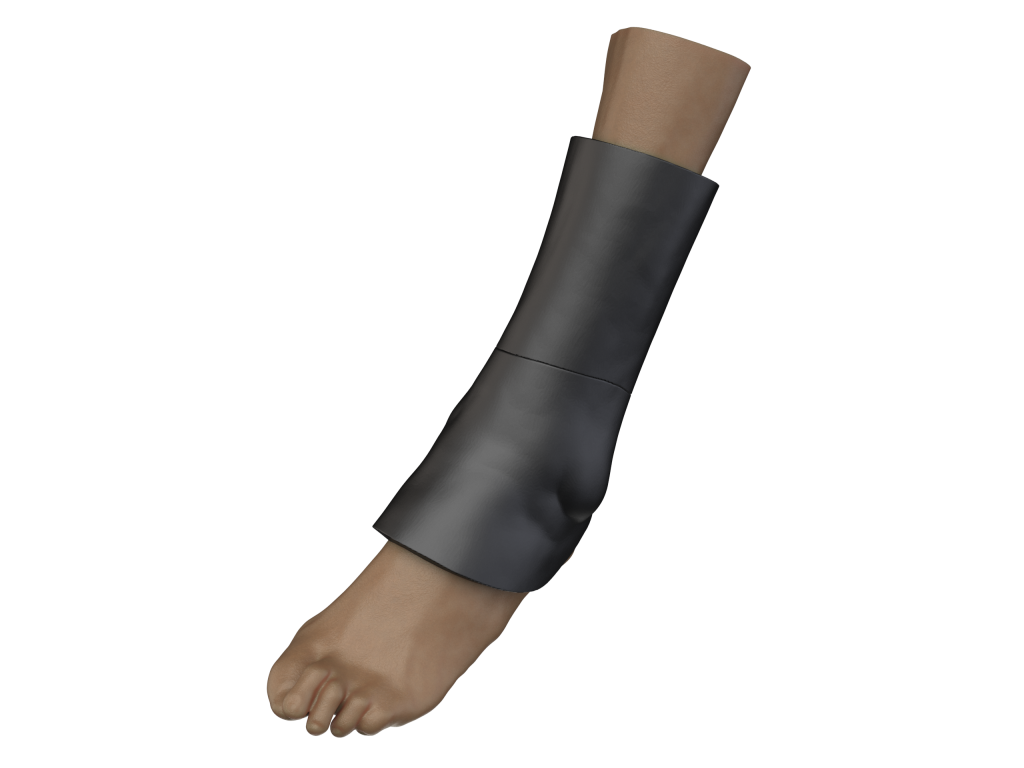 Rendering of a 3D printed VSP Bolus leg accessory. Image via 3D Systems.
3D printed radiotherapy products
Leveraging 3D printing to optimize the production of radiography devices is not limited to 3D Systems' and Klarity's partnership. Back in 2021, researchers at North Carolina State University utilized 3D printing to develop comfortable radiation-receiving antennas worn by cancer patients during microwave breast hyperthermia procedures.
The team's 3D printed radiotherapy antennas are said to be more flexible and less bulky than conventional accessories. Moreover, these antennas were 3D printed to meet patient-specific geometries, reducing discomfort during the course of the treatment. The researchers also found that they could tweak the antenna's infill level to adjust its dielectric constant, optimizing its performance for different levels of exposure via an electromagnetic (EM) simulator.
Elsewhere, in 2020 it was announced that Canada-based software developer Adaptiiv Medical Technologies secured $1.8M in equity sales to further develop its oncological device 3D modeling software. This software converts patients' CT scans into digital 3D models. The models can then be exported as STL files and 3D printed either by the hospital or Adaptiiv's own facilities. The end product is a bolus that perfectly conforms to the patient's anatomy.
You might also like:

Ackuretta launches CURIE Plus, a next-generation UV curing oven for dental 3D printing: With the goal of enabling the mass production of high-quality dental applications and simultaneously reducing barriers to patient access, CURIE Plus, a biocompatible curing oven, has been meticulously designed. It further stands out due to its compatibility with nitrogen sources and validation using top-tier resins. During the virtual launch event, Cosmetic Advantage Dental Laboratory's co-owner Kelly Fincher explained that CURIE Plus is a plug-and-play solution, requiring no setup effort. Ackuretta has eliminated any guesswork associated with printing, ensuring a streamlined and user-friendly experience. It's especially user-friendly for beginners, providing a guiding hand. The entire package is tailored for the dental profession.
* This article is reprinted from 3D Printing Industry. If you are involved in infringement, please contact us to delete it.
Author: Alex Tyrer-Jones