Swiss dental resin manufacturer Saremco Dental AG has released a new photopolymer resin for 3D printed permanent restorations such as crowns, inlays, onlays, and veneers. Prior to its release, the CROWNTEC resin was subjected to routine conformity assessment services and premarketing by global certification firm TÜV SÜD, a notified body according to the EU's Medical Device Directive.
A prior iteration of the resin was also the subject of research at the University of Zurich, Switzerland, which showed that the UV-curable CROWNTEC may be a worthy competitor to traditional ceramic dental crowns. The work by the University's Center of Dental Medicine pitted the resin against three traditional particle-filled composite ceramics in a battle of fracture load testing.
The four materials were used to fabricate a total of 180 samples of dental crowns varying in wall thickness (0.5mm, 1mm, 1.5mm), with the resin 3D printed on an ASIGA system. Thermomechanical loading and fracture testing were performed on the dental crowns using the mechanical property testing facilities available at the university.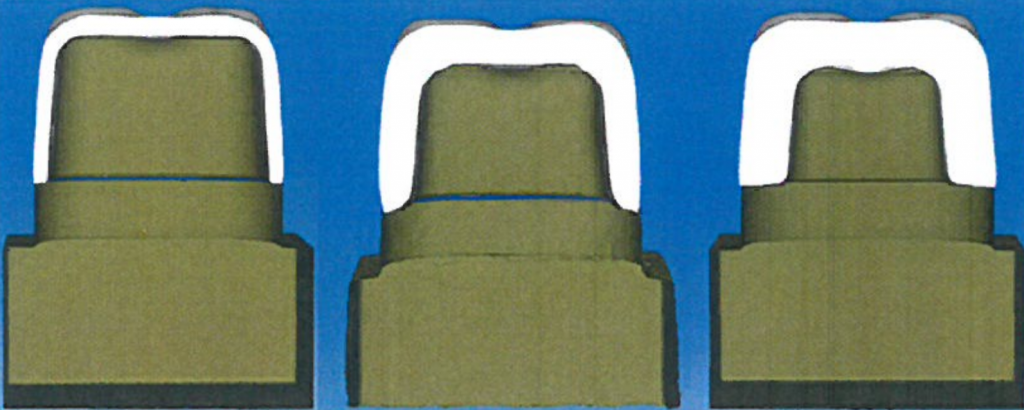 Toppling the ceramic throne
Ceramic or porcelain crowns are a popular choice in dentistry due to their resemblance to bone, both in terms of color and texture. Although with lower mechanical properties relative to their gold or silver counterparts, ceramics remain the dental restoration material of choice around the world. For an experimental light-curable resin to surpass classical porcelain dental prosthetics in popularity, it would have to display superior mechanical properties, resemble bone and be affordable. So how did Saremco's resin stack up?
Fracture testing the resin
The 3D resin clocked in with a Young's modulus of 4.5GPa, compared to the traditional ceramics which varied between 10 – 15GPa. A lower Young's modulus means a material is more elastic, so it is less prone to fracture under tensile loading. The traditional ceramics were found to be more brittle and would risk shattering under significant stresses.
Manufacturing on Demand
Online manufacturing service that meets your most stringent requirements. Get competitive quotes and put your parts into production.
The researchers determined the 3D resin had a mean loading force of 1479N for group 1.5mm. Conversely, the traditional ceramics pulled in mean loading forces of 1580N, 1251N and 1516N, meaning the 3D resin could survive a higher brunt force than one of the ceramics without shattering but is not far behind the other two. Naturally, the mean loading force of each material increased with wall thickness as expected. It was determined, then, that the dental resin had approximately equal or preferable relevant mechanical properties to the traditional ceramic crowns found in the dental industry today.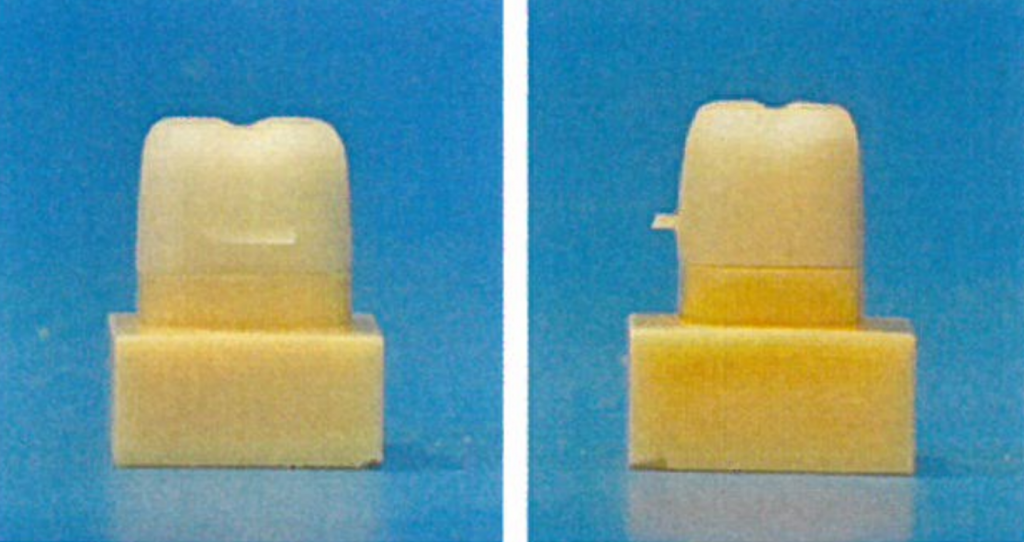 Further details of the study can be found in the paper titled ''. It is co-authored by Zimmerman M., Ender A., Egli G., Ozcan M., and Mehl A.
Dental resins are required to possess a certain level of toughness and durability as they will be in a constant state of use once applied. Last year, SLA 3D printer manufacturer Formlabs announced its Digital Denture resin, with the qualities necessary for it to be used for direct printed dental prosthetics, at a trade show in Las Vegas. Earlier this year, Formlabs also announced a partnership with German resin manufacturer BEGO that will allow dental professionals to use BEGO's dental materials with Formlabs' resin printers for temporary and permanent restorations.
* This article is reprinted from 3D Printing Industry. If you are involved in infringement, please contact us to delete it.
Author: Kubi Sertoglu