Peopoly, a Hong Kong-based 3D printer manufacturer, has launched its latest Magneto X. This high-performance FFF 3D printer sets new industry standards for speed, precision, and reliability, at a retail price of US$1,999 (and a pre-order price of US$1,399).
The Magneto X has been designed to enhance and optimize the performance of desktop 3D printing. Based on familiar FFF technology, the Magneto X goes beyond traditional belts and pulleys, enabling high-speed, great surface finish, and truly precise 3D printing at the desktop – powered by magnets.
Initial availability is open now to customers in the United States, Canada, the United Kingdom, the European Union, and Australia. Shipping starts mid-November.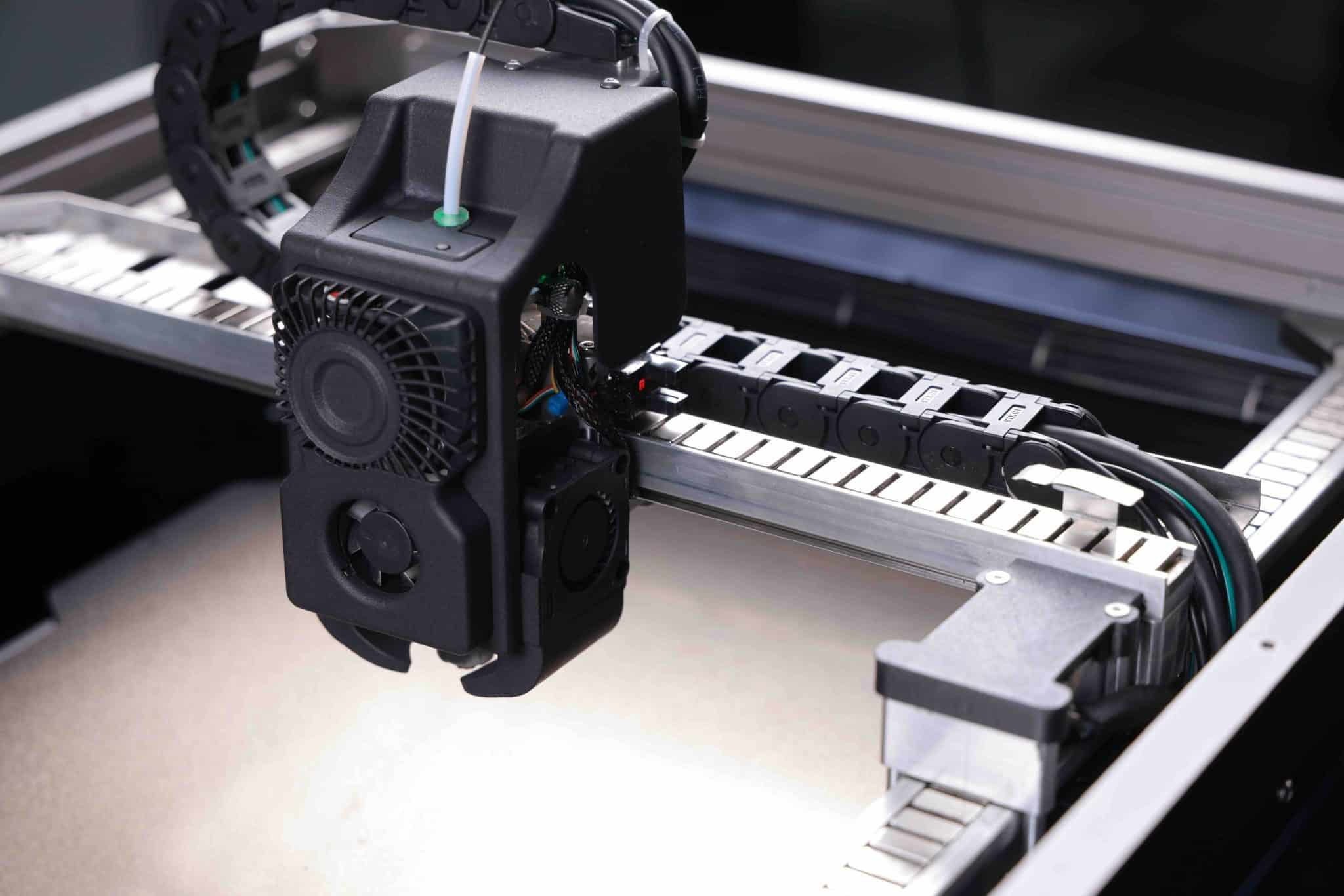 MagXY
Magneto X features Peopoly's proprietary MagXY magnetic levitation linear motor system for the X and Y axes, achieving unprecedented repeatability of 3 microns.
This motion system does away with belts and pulleys, thereby eliminating common artifacts like ringing and VFA (vertical fine artifacts). In contrast to traditional stepper motors, which can suffer from reduced precision under heavy loads, the MagXY system remains cool, sustaining its accuracy through a true closed-loop system with position feedback.
Beyond improved accuracy and reliability at higher print speeds, the MagXY reportedly offers a more streamlined motion system compared to those reliant on belts and stepper motors.
Traditional belts not only require periodic tension adjustments but also experience wear and tear – complicating maintenance. In contrast, the clean, simplified design of the MagXY linear motor system expedites tasks like extruder replacement, as there are no belts to disconnect or obstruct access. Its lower rail friction also enhances useful lifespan and reduces the need for frequent calibration – ultimately lowering downtime and saving costs for professionals in the long run.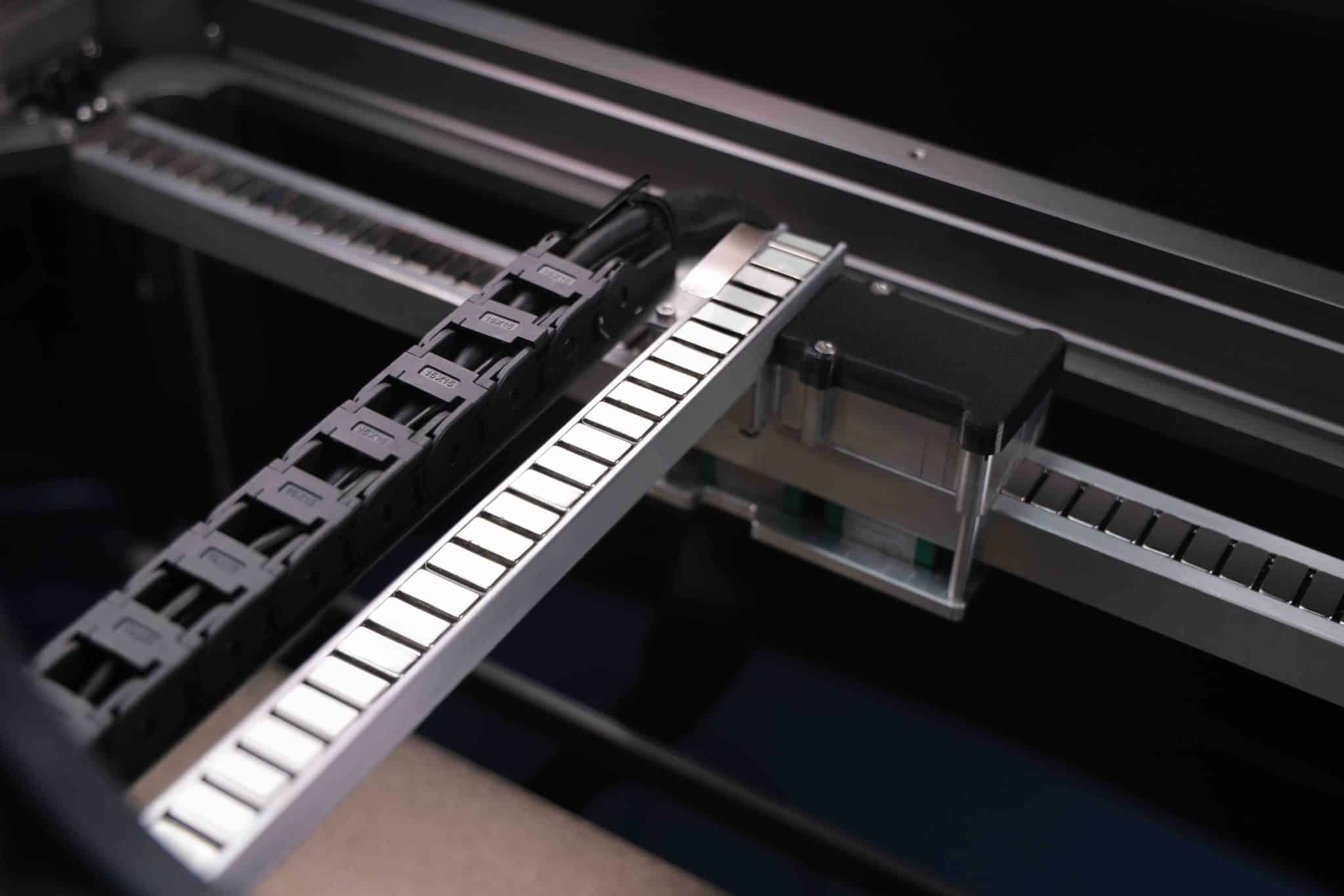 Speed and extrusion
Peopoly's Magneto X achieves print speeds of up to 1200 mm/s and a maximum acceleration of 22,000 mm²/s – made possible by its low-friction linear motor.
However, speed is just one aspect of reliable, high-quality printing. The other key factor is the extrusion system's ability to extrude plastic quickly and consistently. Magneto X's Lancer extruder delivers an extrusion force of 90 Newtons and a filament speed of 30 mm/s. Its variable-length melt zone allows for a maximum flow rate of up to 60 mm³/s – facilitating rapid printing without sacrificing quality. The printer uses a standard E3D V6 volcano-style nozzle that ensures easy replacement and broad filament compatibility.
Manufacturing on Demand
Fast turnaround, low cost, comprehensive optimized strategy… FacFox is your one-stop partner for product manufacturing!
Sensors and leveling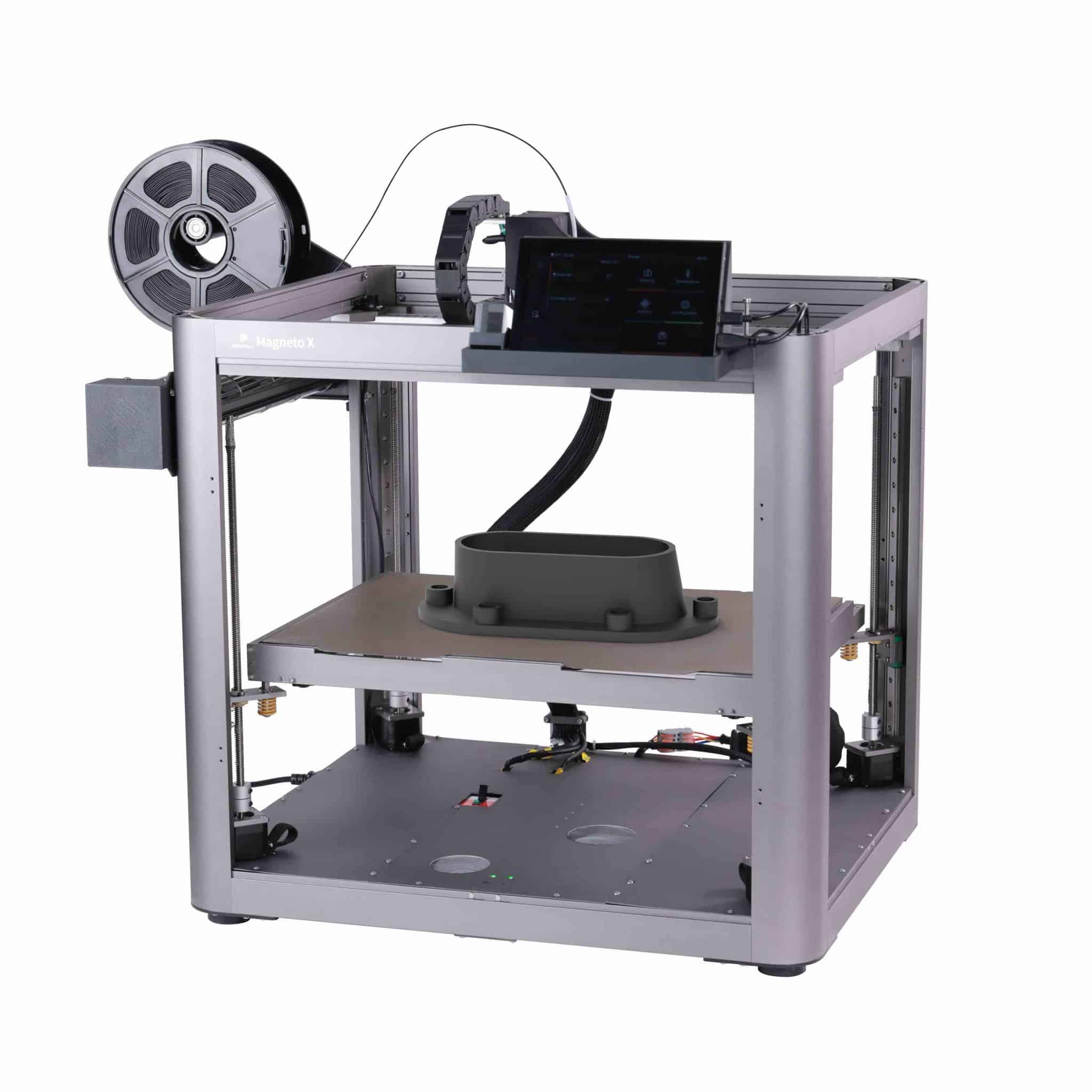 The Lancer extruder has a load cell sensor and a filament runout sensor. Initially, the load cell sensor calibrates the four independently driven Z-axis rods to level the build plate. Following this, the extruder performs a 48-point mesh measurement on the heated build plate – capturing detailed data for calibration. The Magneto X then uses this mesh data to set the Z-offset. The filament sensor continuously monitors material levels to prevent print failures due to material depletion.
Build volume and materials
Magneto X offers a 400 x 300 x 300 mm build volume and features four independently driven Z-axes for enhanced stability and leveling accuracy.
It is equipped with a 300°C hot end and includes 0.4mm copper and hardened steel nozzles. These specifications make it compatible with a variety of materials such as PLA, PETG, ABS, ASA, and Nylon-Carbon Fiber.
System and software
Featuring a 7" IPS touchscreen, Magneto X offers an intuitive user interface. It supports Orca Slicer, PrusaSlicer, and Cura, and provides multiple connection options such as WiFi, Ethernet, and SD card offline mode.
Peopoly supports the open-source community and sponsors OctoPrint and Orca Slicer. Magneto X operates on Klipper firmware with a transparent code base. It neither requires a network connection to function nor sends or stores data in the cloud – ensuring operability alongside full security and IP protection.
Auxiliary features and options
Optional side enclosure panels and a top cover are available for the Magneto X. The build plate heats quickly, is powered by a 1000W AC supply, and features a PEI magnetic surface for convenient print removal.
It also includes a 1080P HiDef camera for real-time monitoring and time-lapse recording, a jetstream-style side fan to ensure consistent cooling for high-speed printing, and a holographic preview of the G-code that is being printed.
Usability and warranty
Magneto X features a heavy-duty aluminum build plate and supports 110V/220V power supply inputs.
Each purchase includes a one-year parts warranty.
You might also like:

New Meltio Robot Cell offers large scale wire-laser DED: The Meltio Robot Cell is compatible with the open hardware platform that allows Meltio to integrate a metal 3D head into any brand of robotic arm. In this case the company is offering the Meltio Robot Cell as a fully integrated solution for a faster, better and standardized user experience.
* This article is reprinted from 3D Printing Media Network. If you are involved in infringement, please contact us to delete it.
Author: Edward Wakefield