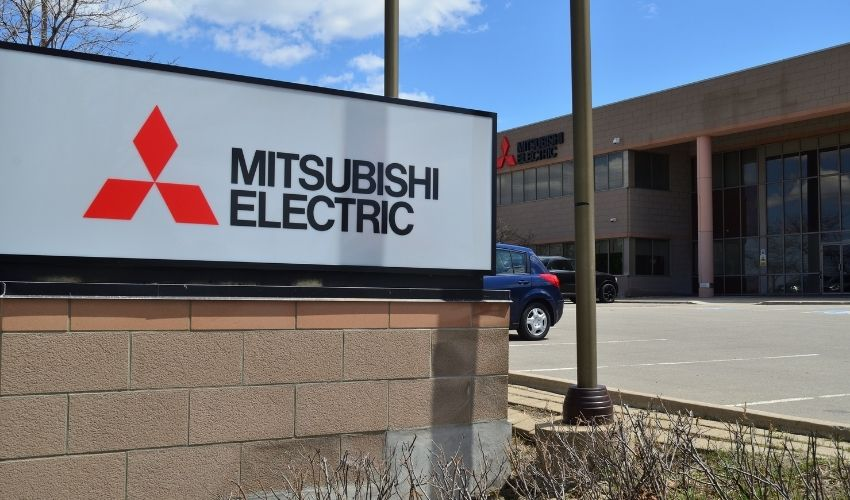 In a week of continued advancements in the additive manufacturing industry, the launch of a new metal 3D printer has come from a perhaps slightly less expected source. The famed Japanese conglomerate, Mitsubishi Electric, has announced that on March 1st it will be releasing two models of its AZ600 wire-laser metal 3D printer. The launch not only shows the increased adoption of 3D printing even by large corporations but Mitsubishi's own commitment to sustainability as this move is part of their efforts to reduce CO2 emissions in metal manufacturing.
Mitsubishi Electric Corporation was established in 1921 and is the electronics and electrical equipment core of Mitsubishi. Though perhaps slightly less known than its cousin, Mitsubishi Motors, the company is a leading name in electronics, offering solutions in everything from air conditioning, transportation, factory automation, building, energy, space and more. Now they are continuing their efforts in metal 3D printing as they will be launching what they claim to be the "world's first wire-laser metal 3D printer that combines simultaneous 5-axis spatial control and digital additive-manufacturing technology that precisely and cooperatively controls processing conditions."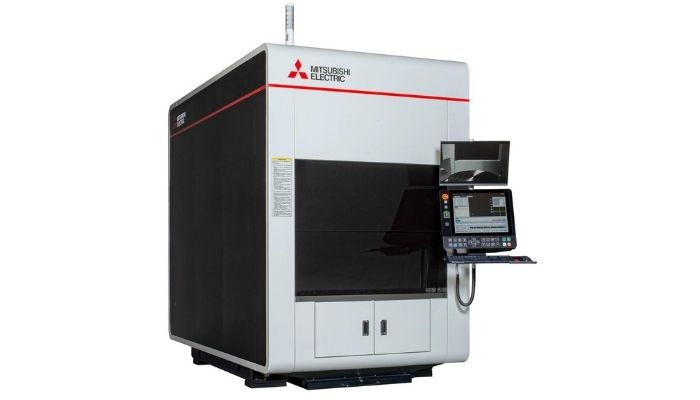 Why is Mitsubishi Turning to AM?
More and more industries and companies are turning to additive manufacturing to accomplish their goals thanks to the technologies' various benefits. And this of course has also played a role in Mitsubishi's decision to launch this printer. In fact, Mitsubishi points specifically towards the the fact that AM helps to shorten the conventional manufacturing process, reduce waste materials and improves design flexibility through easier part integration and reduction of weight. The company points to these last two in particular as benefits that it sees as helping to turn manufacturing towards a more decarbonized era.
Mitsubishi Electric Group has committed to an Environmental Sustainability Vision 2050 which seeks to solve environmental issues and push for decarbonization through various means. One of these, is of course, through the adoption of diverse technologies. The company hopes to reduce greenhouse targets throughout the value chain and when it comes to metal manufacturing, it has identified metal AM as a key to that. In particular, the company notes that AM contributes to manufacturing in a decarbonized era by "reducing energy consumption, saves resources by shortening of processing time and using highly efficient production methods such as 'near-net-shape', and supports the build-up of repairs for the maintenance of specialist parts for automobiles, ships and aircraft."
Of course, turning to metal 3D printing does not require a launch of a specialized machine. Mitsubishi Electric could follow in the footsteps of Mitsubishi Power which already uses DED and binder jetting solutions from leading manufacturers including ExOne and FormUp. But Mitsubishi Electric decided to design its own solutions to also address what it saw as already existing problems with powder-based printers. They have adopted their own additive manufacturing process as a way to address issues with material management, workability and safety.
In any case, the company notes that it hopes that this printer will contribute to the realization of high-quality, high-precision 3D printing while also contributing to manufacturing through a reduced environmental impact. If you are interested in learning more about the new printer, it will be exhibited at Additive Manufacturing Expo" from March 16-18 at Tokyo Big Sight. Or you can learn more about the launch in Mitsubishi's press release HERE.
What do you think of Mitsubishi's launch of a metal 3D printer? Let us know in a comment below or on our Linkedin, Facebook, and Twitter pages! Don't forget to sign up for our free weekly Newsletter here, the latest 3D printing news straight to your inbox! You can also find all our videos on our YouTube channel.