The German company ViscoTec has developed the systems needed to transport, meter, apply, fill, and empty fluids, including print heads for viscous fluids and two-component 3D printing. From aerospace, electric vehicles, food to medical and pharmaceuticals, and now the textile industry, its innovative technology has been applied to many industries. The French company Lynxter produces modular industrial machine tools and 3D printers. It is using ViscoTec's print heads for interesting textile 3D printing projects.
Although 3D printing has been used on textiles before, the thermoplastics commonly used in this application do not have the elasticity, flexibility, texture, and abrasion resistance required when processing fabrics. Lynxter regards 3D printing as a real production tool and decided to carefully study the performance of silicone 3D printing materials on textiles, because its modular S600D 3D printer can be used with soft, elastic materials.
Silicone is a polymer with excellent chemical resistance and UV resistance, so it is very suitable for manufacturing medical restorations. However, this material can also bond well to fabrics, and Lynxter can make good use of this quality when optimizing the technical functions of textiles for its luxury and sportswear customers.
"3D printing of silicone makes it possible to meet the growing demand for product customization from consumers looking for uniqueness," Lynxter wrote in an interview with ViscoTec. "This solution also gives the freedom to create patterns with complex 3-dimensional shapes or different layer heights, which are impossible to achieve with traditional processes. It offers greater possibilities for designing custom-made patterns, as well as a wide choice of positioning patterns on the fabric which were not always accessible with other processes. The user will be able to work more creatively, and the silicone's characteristics ensure the expected comfort of a garment."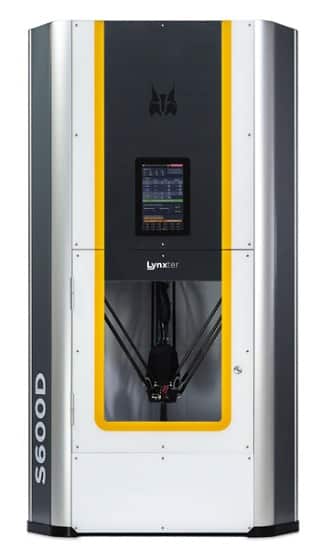 Lynxter needed a compact print head that had a limited weight and had to be able to embed electronic components into a standard AM control board. It must also be able to handle different compatible flow rates and viscosities. The tool head of Lynxter's S600D printer can be easily changed to print different materials, which is why the company chose ViscoTec's vipro-HEAD 3 for silicone printing after testing various fabrics such as polyester and cotton. Standard and customized silicones have multiple extrusion speeds, line widths and thicknesses. Lynxter also explained that the company's accurate, reliable and high-quality components made this choice a breeze.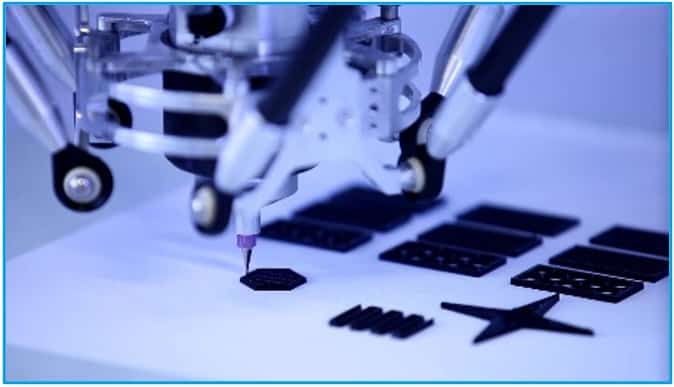 The company chose a one-component RTV silicone with a Shore hardness of 34 for 3D printing on textiles, because "this property meets the limitations of textile use and maintenance: elasticity (high elongation), heat resistance And resistance" to moisture and chemicals. "
"Once the printing project has been defined, the machine deposits silicone beads on the fabric to create a 3D pattern. Printing and drying times will vary depending on the size and complexity of the project," Lynxter wrote.
"We quickly and precisely create a 3-dimensional pattern on the fabric. The printing integrates perfectly with the type of textile, e.g. comfort, fluidity, elasticity. This ensures that the garment is pleasant to wear after the process. The aesthetic result is highly satisfactory. Following the various wear tests carried out, the silicone held well on the fabric when in use and showed good stability during washing."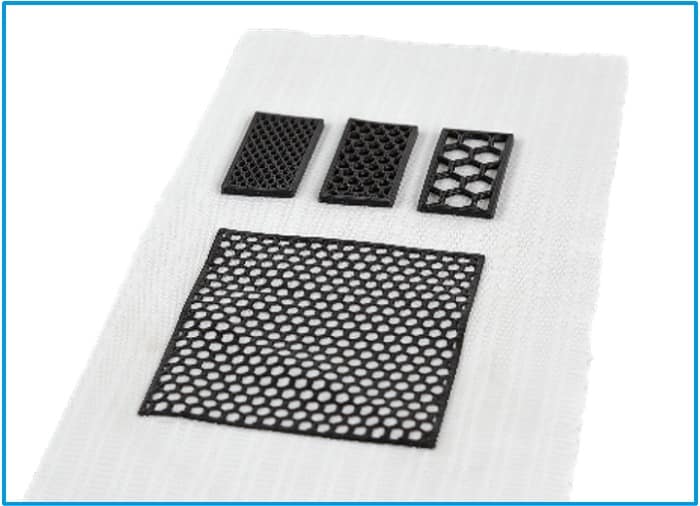 Lynxter said that 3D printing silicone on textiles can be considered "a real asset of the company" because items can be manufactured in the actual area where the product is produced, thereby eliminating the use of shuttles and transportation between companies, thereby Lowering the carbon footprint is in progress. Another benefit is the economic benefit, because it can reduce "profits related to intermediaries and bring benefits to the company's response time and efficiency."
Textiles with 3D printed silicone can be used in many applications that require personalized and branded fabrics, such as furniture, fashion, sports equipment, etc.
"Interesting projects will be further developed and implemented in the coming months," Lynxter wrote. "We are still only just discovering the potential of this technology, but the feedback from the field is already very positive."