This summer, Dynadrite and HP, Seattle-based additive manufacturing hardware and software solutions provider, decided to join forces to license Dynadrite's geometric core technology, power next-generation cloud, and edge-based digital manufacturing solutions. The goal of HP, the founding member of the Dyndrite Developer Committee, is to create a software platform that can power the AM factory of the future. The two companies announced this week the first commercial application built on Dynadrite's core accelerated geometry engine: HP Universal Build Manager supported by Dynadrite, an advanced AM software solution.
"Additive manufacturing has always had incredible potential to disrupt the global manufacturing market, but has been limited by the focus on adapting traditional manufacturing software to address the problems that are unique to additive manufacturing. We are working with Dyndrite to provide the necessary tools and infrastructure to enable additive at scale," said Ryan Palmer, Global Head of Software, Data and Automation, HP Personalization & Industrial Business. "HP Universal Build Manager Powered by Dyndrite will deliver a new foundation for the industry through collaboration with other industry OEMs and ISVs."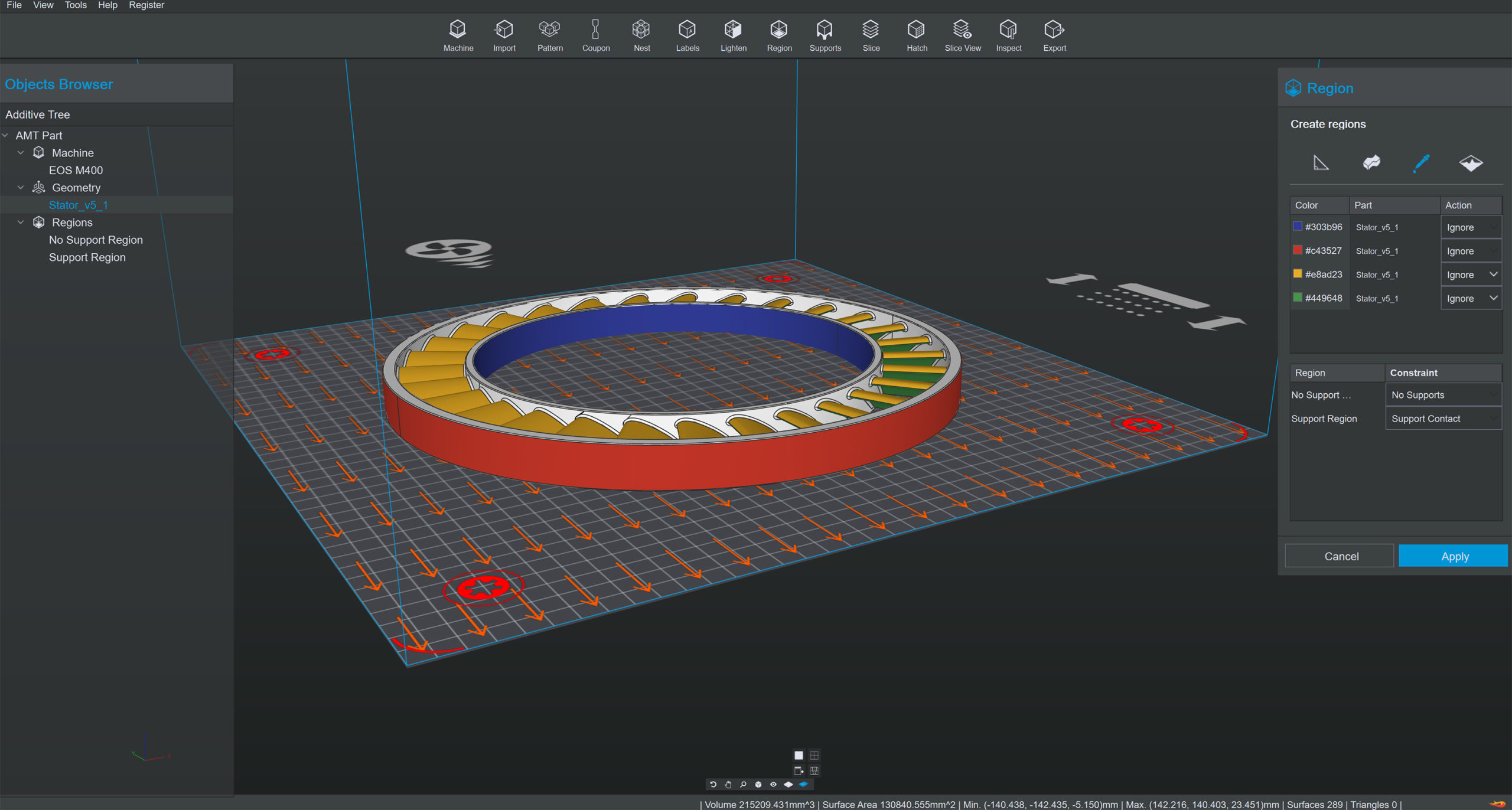 As an additive solution for delivering CAD to print workflows, the new Universal Build Manager supported by Dynadrite will focus on bringing automation, higher performance and scalability to the AM industry. It includes powerful build preparation tools such as support for generation, slicing, patterning, nesting, marking and CAD import. According to Dynadrite's press release, it is an OEM and process agnostic tool, and the industry's first GPU-accelerated AM build preparation and management solution. Dyndrite's plug-in architecture helps protect important IP, and the HP Universal Build Manager supported by Dyndrite provides a process or computer-specific plug-in infrastructure, so third-party software and hardware developers will not miss it.
Looking to the future, this moment will be regarded as a critical moment for the additive manufacturing market to break away from the status quo of traditional technologies and file formats. Even before we created Dynadrite, we knew we needed to work with industry leaders like HP to promote the development of digital manufacturing. "Said Harshil Goel, CEO and founder of Dryndrite. "HP feels that we have the same view of software destruction as we are, and we are very pleased and look forward to working together to push the boundaries of our innovation. "
The solution supports a variety of different production-level additive manufacturing technologies: binder injection, selective laser melting (SLM), powder bed fusion/DMLS, selective thermal sintering (SHS), electron beam melting (EBM), options Laser sintering (SLS), fused deposition modeling (FDM), stereolithography (SLA), digital light projection (DLP), laminated object manufacturing (LOM), composite-based additive manufacturing (CBAM), and of course, there is HP's Multi Jet Fusion. Because it is supported by Dynadrite, the software uses its Engine to integrate Python scripting APIs for automation and workflow integration, and also uses NVIDIA Enterprise GPUs for computing acceleration. According to HP, this will allow for personalized settings and end-to-end control.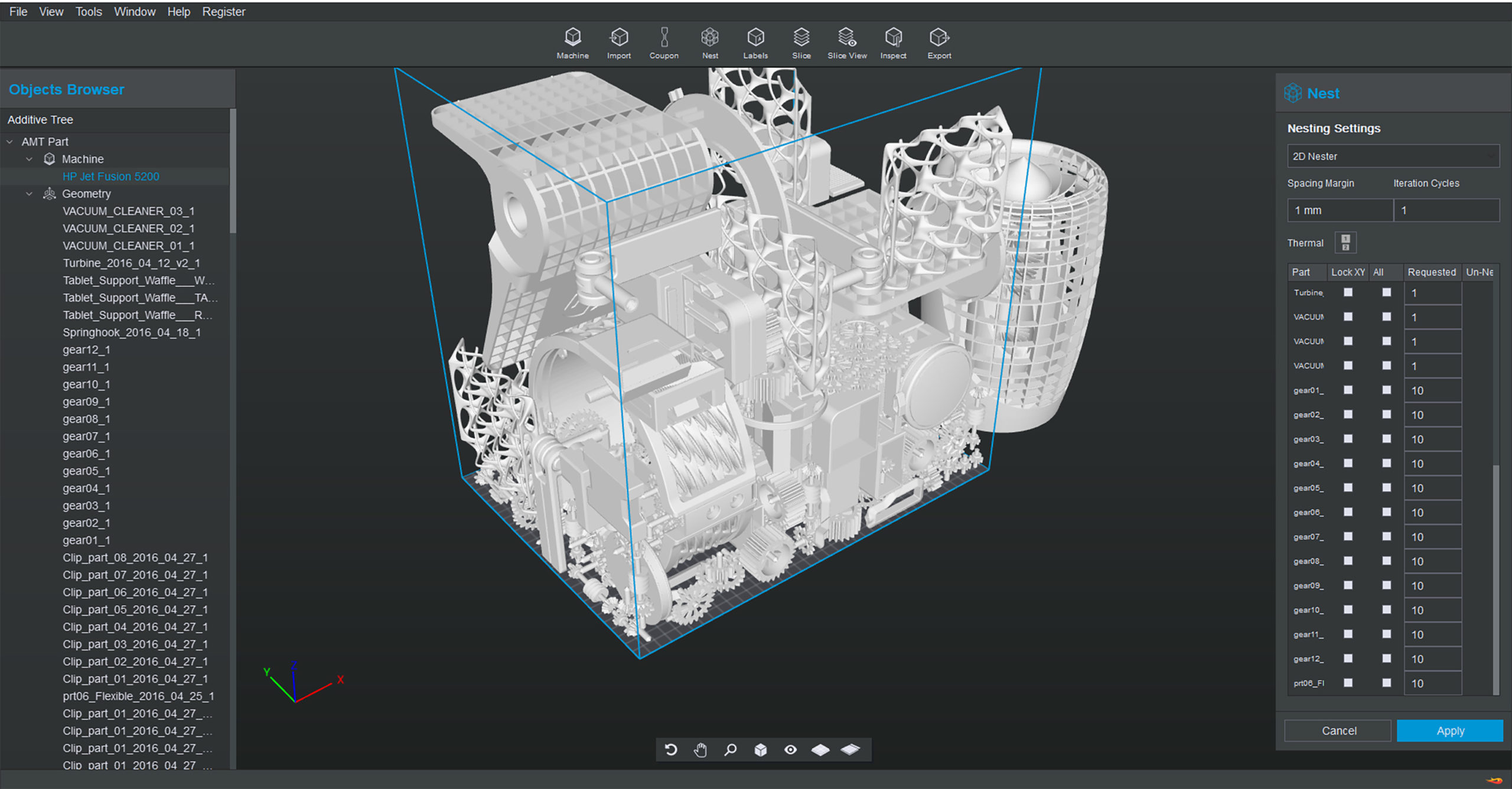 "Automation, software, and data are critical to achieving mass customization of parts and unlocking the full potential of mass additive manufacturing. We are committed to relentlessly improving our capabilities and helping customers optimize and automate workflows to enable compelling New applications and mass production of sustainable high-quality parts." said Ramon Pastor, general manager of HP and global head of 3D printing and digital manufacturing.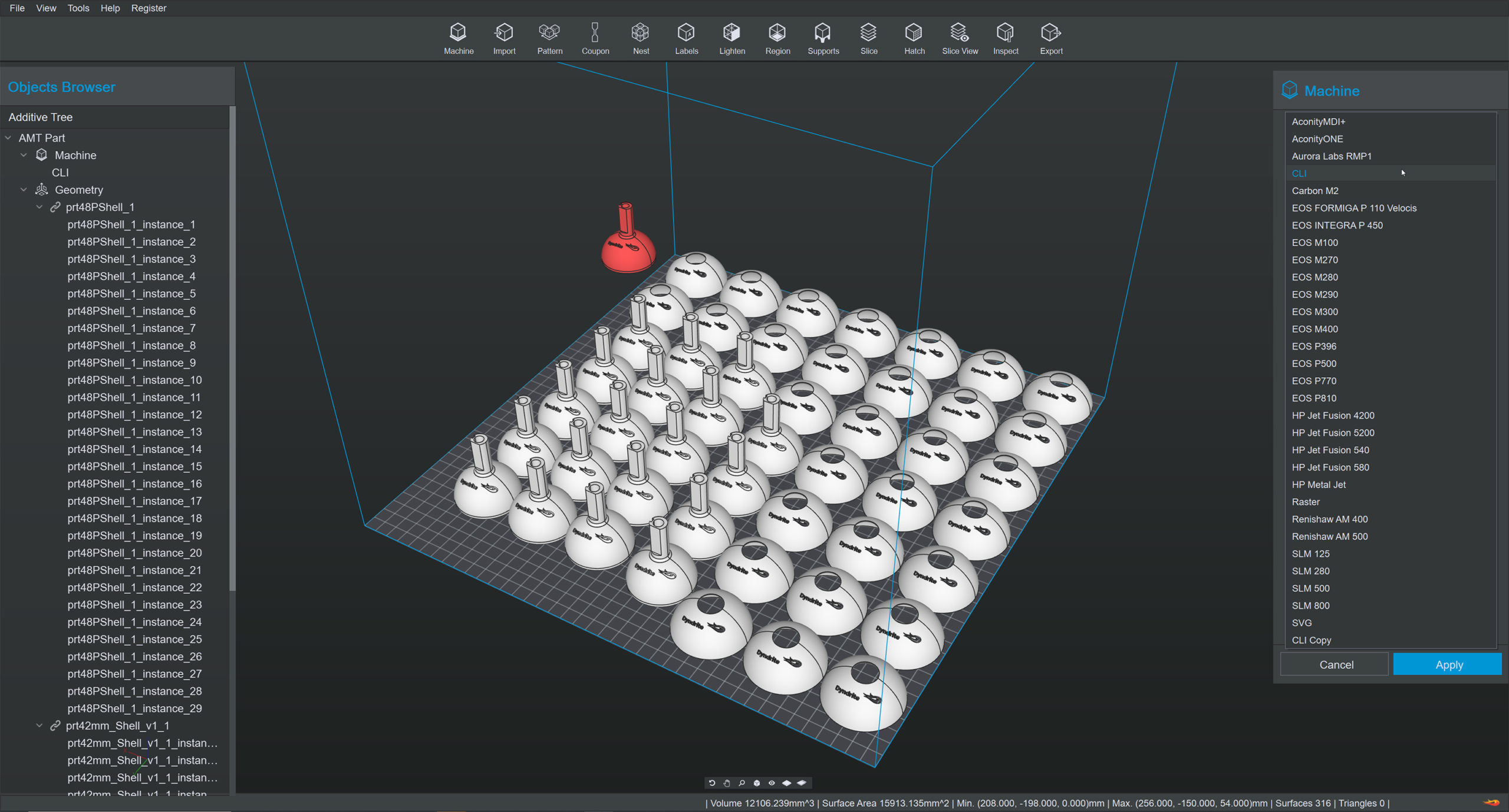 To learn more, check out Dynadrite's case study, or log in to the Dynadrite Day event at 11 am Eastern Standard Time on October 29 to get a glimpse of the new HP Universal Build Manager powered by Dynadrite.
HP has more news to share-its long-term partner chemical company Evonik has jointly developed a new co-branded elastomer that is optimized for HP's Multi Jet Fusion (MJF) technology. It will be sold exclusively through HP. This new specialty powder is a flexible, high-performance 3D printing material based on a thermoplastic amide grade (TPA) and will be virtually displayed on formnext connect from November 10th to 12th.
"Open cooperation with material leaders such as Evonik is still crucial as we continue to push the boundaries of additive manufacturing and accelerate the development of the industry. HP 3D Global Head of Materials Tim Weber said that we are very pleased to continue to establish a partnership with Evonik. Long-term partnership, to provide customers with another compelling material, and hope to see innovative applications that utilize TPA's flexible and lightweight features. Printing and digital manufacturing.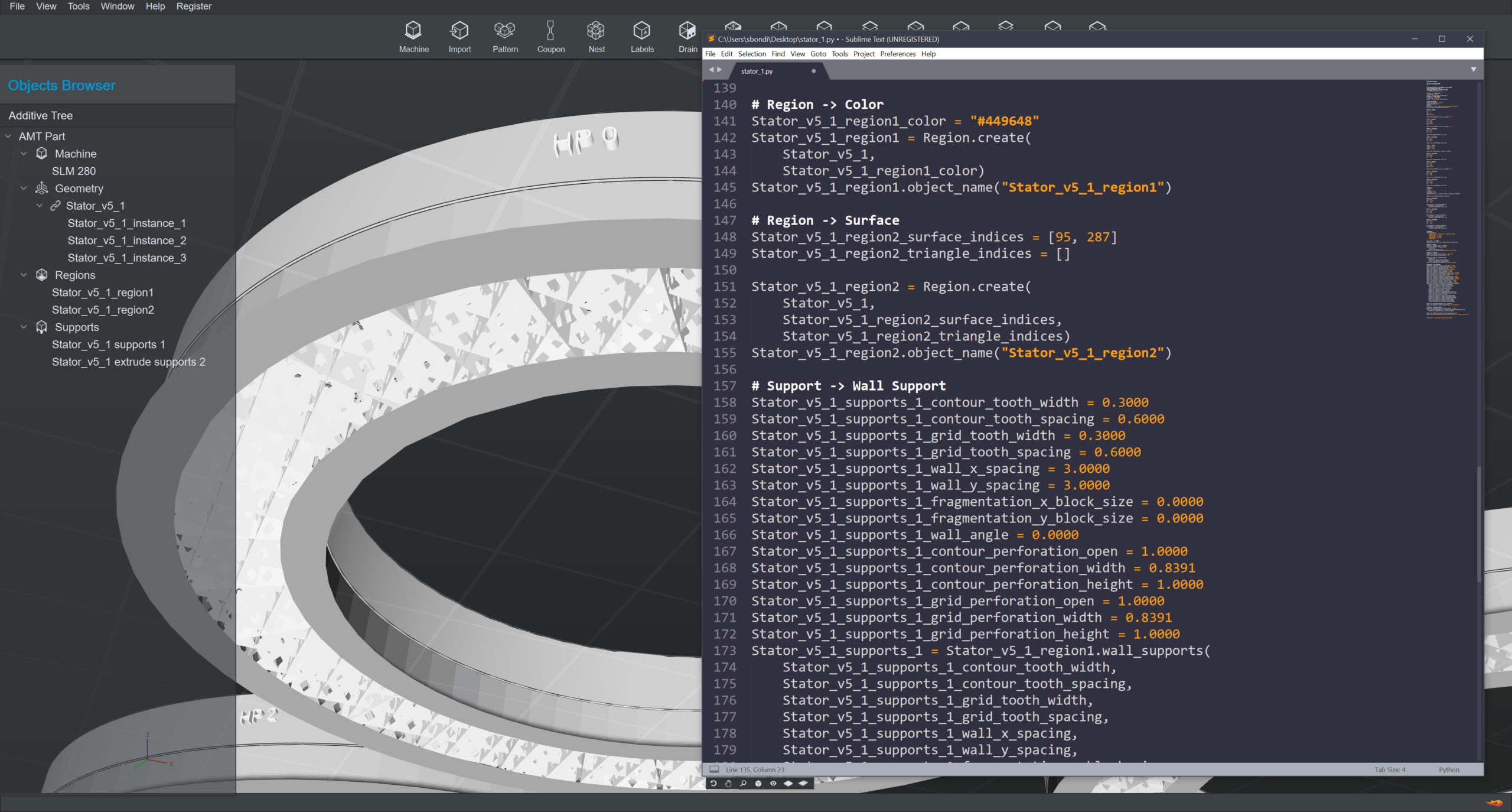 The newly released thermoplastic elastomer is a lightweight structural material with a Shore A hardness of 91 and an extremely low density of 1.01 g/cm³. According to Evonik, TPA has high fatigue resistance and durability, making it ideal for prototypes and even functional end-use products that require high energy recovery and scalability, such as auto parts, sports equipment, end-of-arm tools, and Ducts and bellows. In addition, it is a perfect match for efficiently creating high-quality parts on the HP Jet Fusion 4200 3D printer.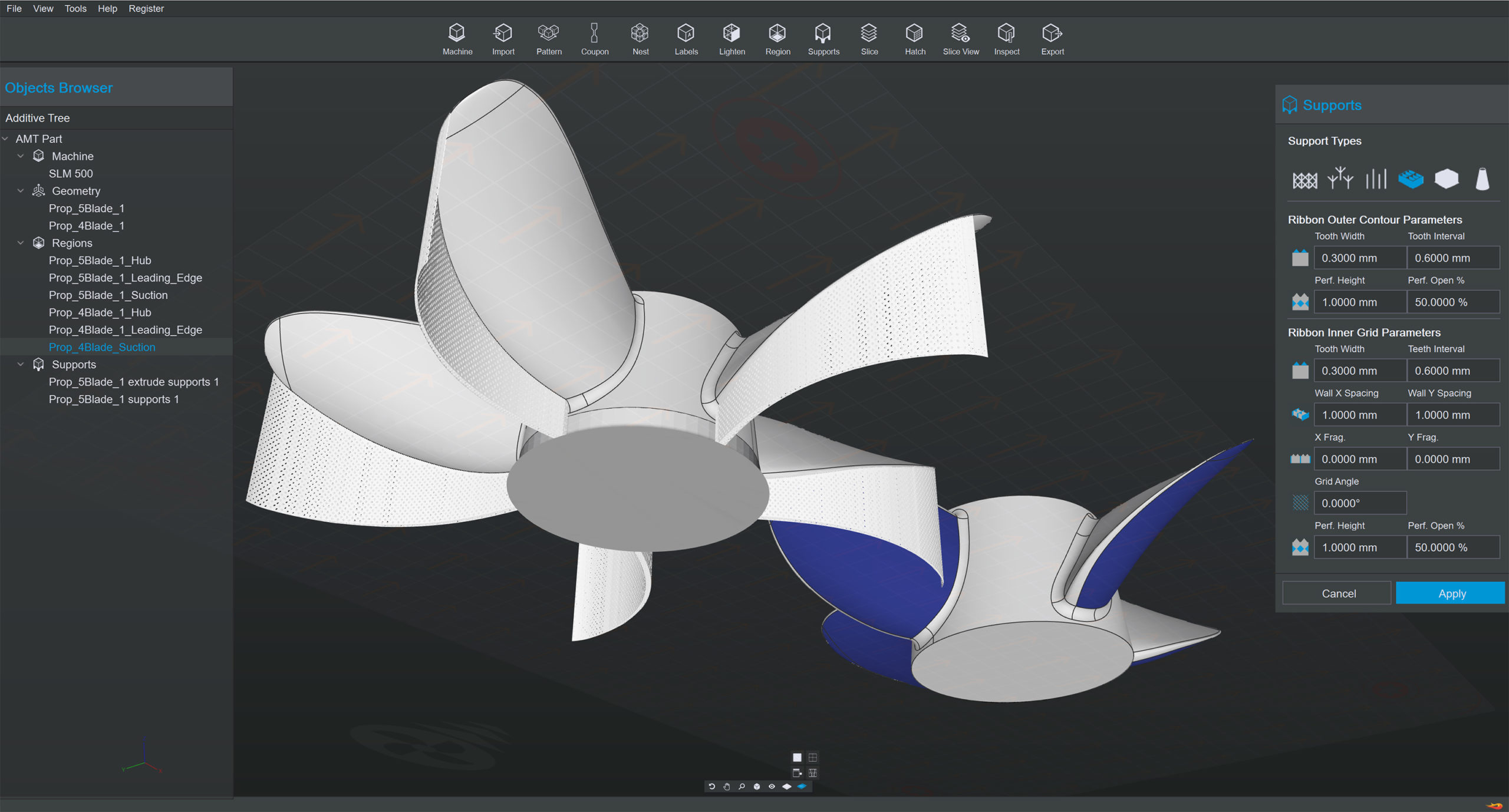 "The development of new ready-to-use specialty materials tailored to customer needs belongs to Evonik's DNA: the company is a leading manufacturer of innovative high-performance powders, filaments and liquid resins for all-important 3D printing technologies. New The TPA of Evonik is a perfect example of the successful cooperation between Evonik and HP (that is, the material and technology aspects of 3D printing), which can closely develop perfect printing parameters, so as to finally achieve smooth and trouble-free", Evonik's new 3D printing Said Sylvia Monsheimer, head of the technology marketing department.
Some of Evonik's customers, such as GoProto, a rapid manufacturing company that focuses on rapid production and customized production on demand, have tested the new TPAs ​​of Evonik and HP.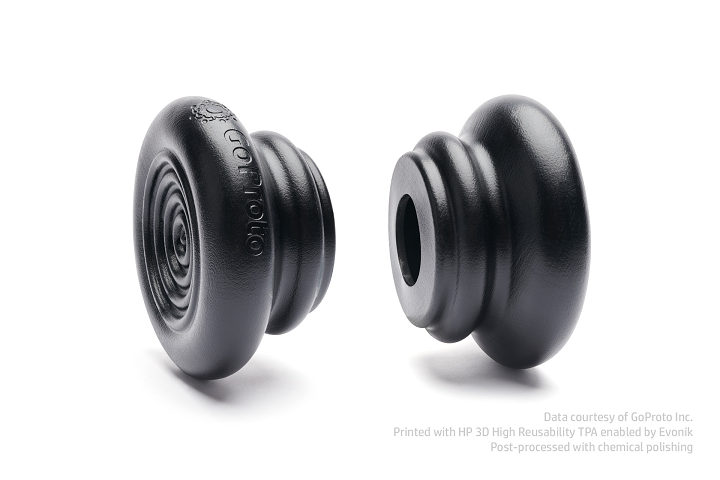 "We conducted research on this elastomer from Evonik and immediately realized its huge market potential and its ability to help us provide customers with tool-free production-grade parts and all the advantages of 3D printing. We will not Pursue parts that can already be produced cheaply using traditional methods. GoProto President and CEO Jesse Lea said: "We will look for things that have not been solved well before.
With the support of the new elastomer TPA, GoProto has just launched 3DElastoPrint, a 3D printing parts service that can provide customers with rubber-like parts that cannot be achieved by traditional manufacturing methods.
Lea said: "GoProto is very excited because it brings amazing value to our customers in developing new products in a rapidly changing environment."