In the future that electronic devices will be embedded in everyday objects, what kind of clothes will we wear? Under the supervision of technology, how will we interact in our world? These are the questions raised by Dutch high-tech clothing designer Anouk Wipprecht. They need to reflect on our progress towards an increasingly connected world. Anouk Wipprecht is dedicated to the emerging field of FashionTech, which combines fashion design with engineering, science, and user experience design. A few years ago, Anouk explored the concept of personal space with her Spider Dress. Today, the designer is using her Proximity dress to show the evolution of earlier works-perfect for the current social alienation environment!
Anouk used 3D printing technology to design a dress called Proximity, which forms a physical barrier when a person is found around the wearer. In order to form this kind of barrier, the clothing integrates a sensor that can detect movement around the wearer. Therefore, when it uses a robot 3D printed hip mechanism built into the clothes and a resin 3D printed transparent collar with integrated sensors to detect motion, the clothes will extend to form an obstacle. A hip mechanism that uses selective laser sintering (SLS) 3D printing to secure the servo to the mechanical hip. The material used is nylon PA-11 which can withstand greater pressure. The 3D printed transparent collar made of VeroClear material has more aesthetic values and uses Stratasys' PolyJet machine for 3D printing.
Anouk explained in more detail where the concept of this dress came from: "Like my previous robot spider dress and smoky dress, my design is based on Edward T. Hall's theory of nearest neighbors. This defines four spaces around the body, and each space has its own characteristic distance. Hall must use wooden sticks to measure the space between people, but since 2007, I have been trying to translate these concepts into the Digital field to measure the space between people within 25 feet."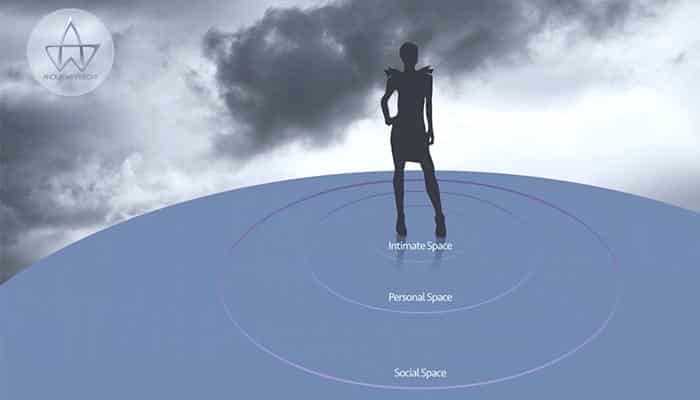 This is not the first time additive manufacturing has been used in the fashion industry. Most of the projects used by high-end designers, we have not seen many projects that bring this technology to street shops. However, projects like these show incredible design freedom and the new geometric shapes that 3D printing can achieve, bringing new features to our clothing. 3D printing technology can not only release the creativity of designers and designers, and bring more personalized effects for wearers, but also reduce waste in the fashion industry. Important factors to consider!