StarHagen, a provider of high-quality production parts for aerospace companies, has joined the Velo3D Contract Manufacturer Network with the purchase of an end-to-end solution from the additive manufacturing technology company. The Sapphire printer acquired by StarHagen is calibrated to print in Inconel 625, a nickel-based superalloy designed for high strength, and to be resistant to high temperatures and corrosion.
"Our team has extensive experience manufacturing high-value parts for aerospace applications and to maintain our leadership position in the industry we knew we needed an additive manufacturing solution," said Scott Anderson, Managing Director of StarHagen. "In our evaluation of offerings on the market, we found that none could exceed the capabilities delivered by Velo3D. The company's unique capability of printing parts with minimal supports and its extensive adoption within the aerospace industry – including with some of our existing customers – gives us the confidence that we will be successful with our deployment."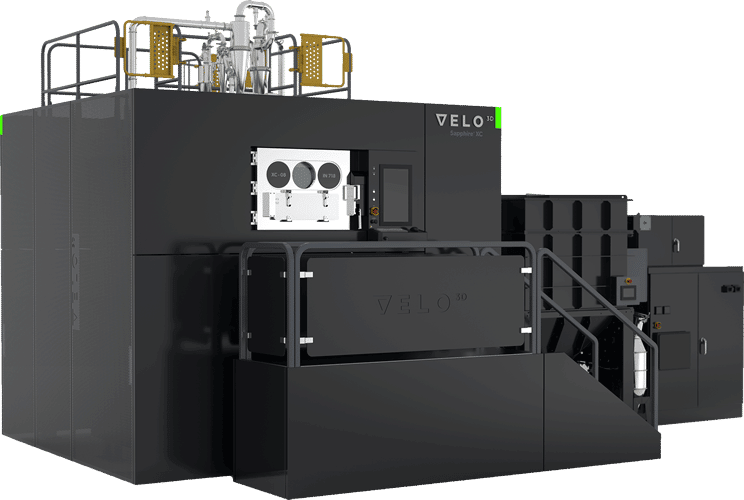 Velo3D's Sapphire XC printer
StarHagen specializes in manufacturing with extreme precision for prototype and production volume manufacturing. In addition to its new Sapphire printer, the company also operates a variety of CNC machines, including those capable of 4- and 5-axis machining, which will enable the company to provide complete turn-key parts for its customers. StarHagen has extensive experience working with various exotic alloys, including those commonly used in aerospace applications, like Inconel 625. The company is also AS9100 certified.
Manufacturing on Demand
Maximize the freedom of your product design, get your ideal realized with 3D printing and other cutting-edge technologies!
StarHagen reportedly selected Velo3D, in part, due to its ease of use. Once operational, Velo3D Sapphire printers can easily be monitored by operators like those experienced in traditional CNC machining.
"While Velo3D provides many OEM customers with additive manufacturing technology for their in-house machine shops, many aerospace companies prefer to obtain finished parts from known and trusted contract manufacturers," said Benny Buller, CEO and Founder of Velo3D. "StarHagen's extensive experience in delivering high-quality parts for mission-critical aerospace applications makes the company a great candidate for a Sapphire printer."
Headquartered in Mooresville (a suburb of Charlotte, North Carolina), StarHagen will be the first Velo3D Contract Manufacturer Network located on the eastern US coast. Charlotte's manufacturing industry has already experienced broad adoption of additive manufacturing. The city is home to several additive manufacturing service bureaus, which help customers with part design and other services.
You might also like:

Automotive Trim Developments acquires two EOS M 290 metal 3D printers: The new industrial 3D printers mark a step change in ATD's ongoing evolution and commitment to the highest engineering and manufacturing standards. Building on its extensive CNC manufacturing experience, ATD has now adopted new additive manufacturing processes, with EOS providing support at every stage for a rapid shift to active production.
* This article is reprinted from 3D Printing Media Network. If you are involved in infringement, please contact us to delete it.
Author: Edward Wakefield