Resin-based 3D printer manufacturer Formlabs has launched a new education platform that aims to advance the adoption of 3D printing within the dental sector.
The Formlabs Dental Academy will offer online and in-person courses, step-by-step guides, webinars, and other educational tools designed to enable dental professionals to implement additive manufacturing technologies into their businesses.
"Formlabs Dental delivers 3D printers, materials, and workflows to meet dental industry needs and support efficient affordable personalized care, and improved patient outcomes," said Philipp Striebe, Global Dental Marketing Manager at Formlabs. "Formlabs Dental Academy is the next step towards empowering the industry to capture those benefits by growing professionals' skillset, knowledge, and businesses with 3D printing.
"The platform provides free online courses, educational content, and hands-on workshops that enable both dental, labs, dentists, and orthodontists to begin or advance their digital dentistry knowledge and skills to benefit both their practice and their patients."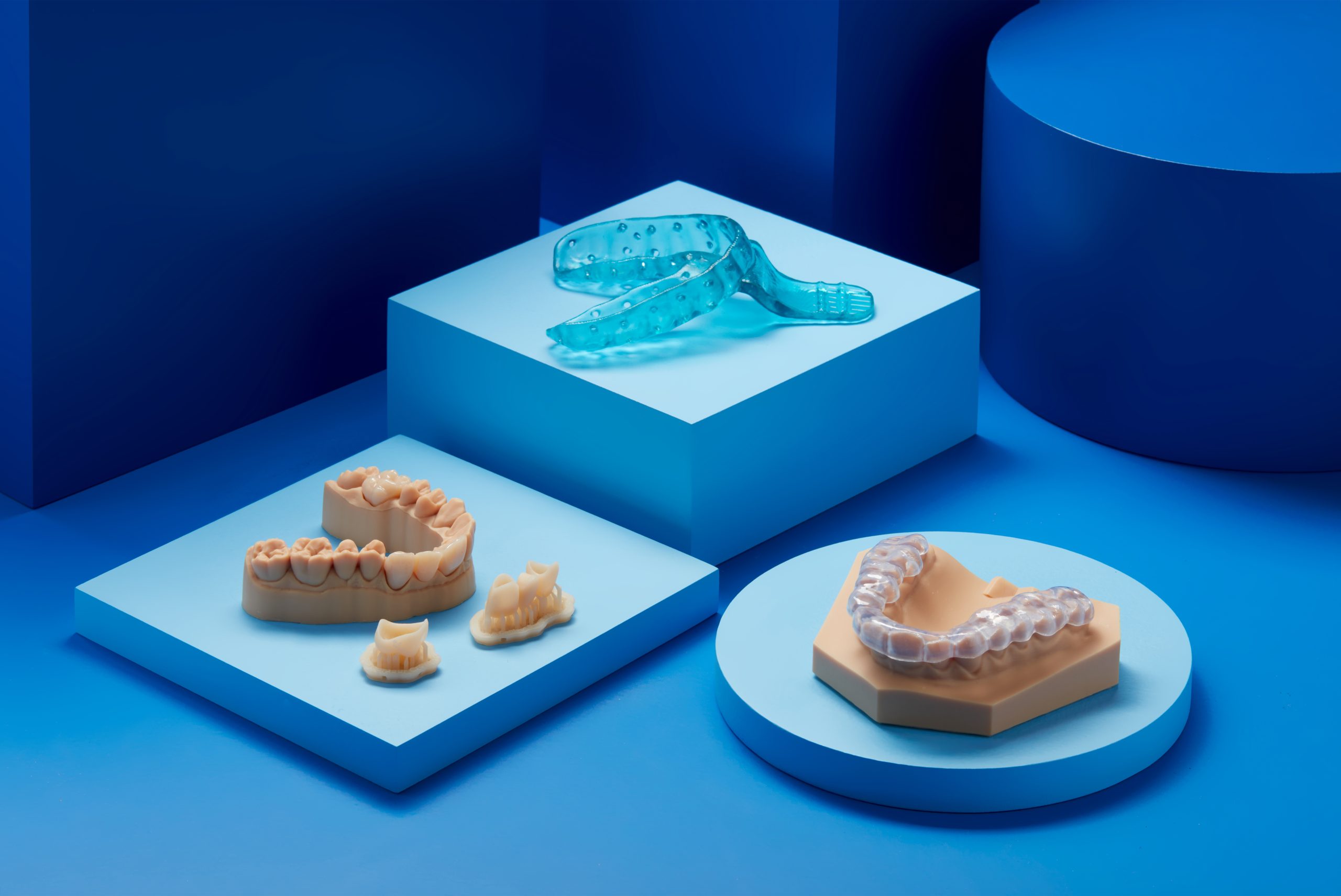 Formlabs launched its Dental business unit in 2019 alongside its Form 3B 3D printer, a resin-based system specifically geared toward dental labs. The machine is capable of printing clear aligner and retainer models, diagnostic models, surgical guides, occlusal splints, patterns for casting, and dentures.
At CES in January, the company unveiled the Form 3B's successor, the Form 3B+, featuring revamped hardware and improved software. Based on Formlabs' proprietary Low Force Stereolithography technology, the Form 3B+ is equipped with high-intensity lasers and new material settings to enable print speeds up to 40% faster than its predecessor.
Over the course of the past few years, the company has continued working towards its goal of making chairside 3D printing more accessible to dental practices. For instance, in 2020 the firm released a new range of biocompatible resins with BEGO that were exclusively aimed at dental professionals, followed by the launch of its Draft Resin for the orthodontic market, its Permanent Crown Resin, and Soft Tissue Starter Pack.
In 2021, the company announced a whole slew of new hardware, software, and materials announcements regarding its dental 3D printing business, and most recently entered a new partnership with dental 3D scanner provider Medit in a bid to simplify the in-office workflow for clinicians.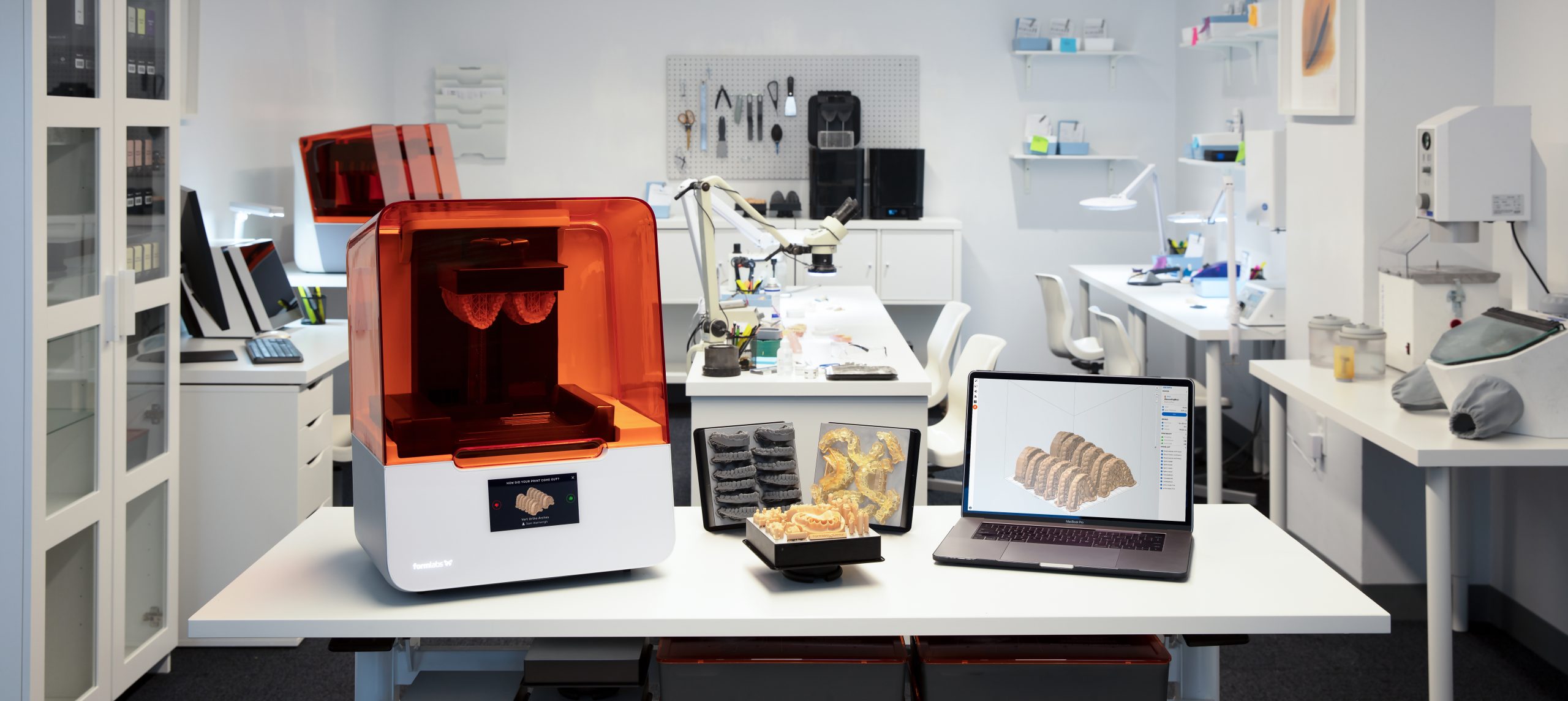 Identifying an education gap
Integrating 3D printing into dental treatment plans can have several benefits, including more efficient workflows and giving patients access to more personalized and affordable treatments for custom dental models, crowns, dentures, and implants.
Manufacturing on Demand
Online manufacturing service that meets your most stringent requirements. Get competitive quotes and put your parts into production.
To date, more than 25 million dental parts have been 3D printed using Formlabs' systems, however according to the company, there remains a gap in 3D printing education in the field which in turn is holding back the adoption of the technology within the sector.
To address this, Formlabs has introduced the Dental Academy, a free resource for dental professionals to unlock the benefits of additive manufacturing through comprehensive training and educational content. The educational platform aims to provide dental professionals with vital information on 3D printing's uses and benefits, dental applications, and materials in order to help them achieve the best clinical outcomes for their patients.
Ultimately, the Formlabs Dental Academy aims to help dental professionals to achieve improved performance and printing results when using additive manufacturing for a range of applications, and therefore increase user satisfaction among their patients.
The Dental Academy curriculum has been designed to support undergraduate, postgraduate, and MSc education, and has arisen out of Formlabs' work with industry leaders, educators, and educational institutions like the London Dental Institute, SWECADD, and Capacitación Pérez Giugovaz.
The platform offers a variety of courses delivered online and in-person at the company's Boston, Berlin, and Budapest offices, and other trusted private educational centers. The program's focus areas include an introduction to SLA 3D printing and its use within orthodontic and restorative dental applications, as well as the benefits of digital dentistry.
Participants will also receive training on the basics of the technology, available materials, and ways in which the technology can be implemented within the clinic and lab.
"The Swedish organization for Computer Aided Digital Dentistry (SWECADD) is honored to be part of the Formlabs Dental Academy," said Dr. Michael Braian, Founder of SWECADD and a key opinion leader at Formlabs Dental. "Formlabs has long been in the forefront of additive manufacturing in dentistry and now they have a great educational portal for everyone."
Upon launch, the courses will be available in English, Spanish, Swedish, and German, and the platform will continue to evolve as new content becomes available. Upcoming Dental Academy courses can be viewed here.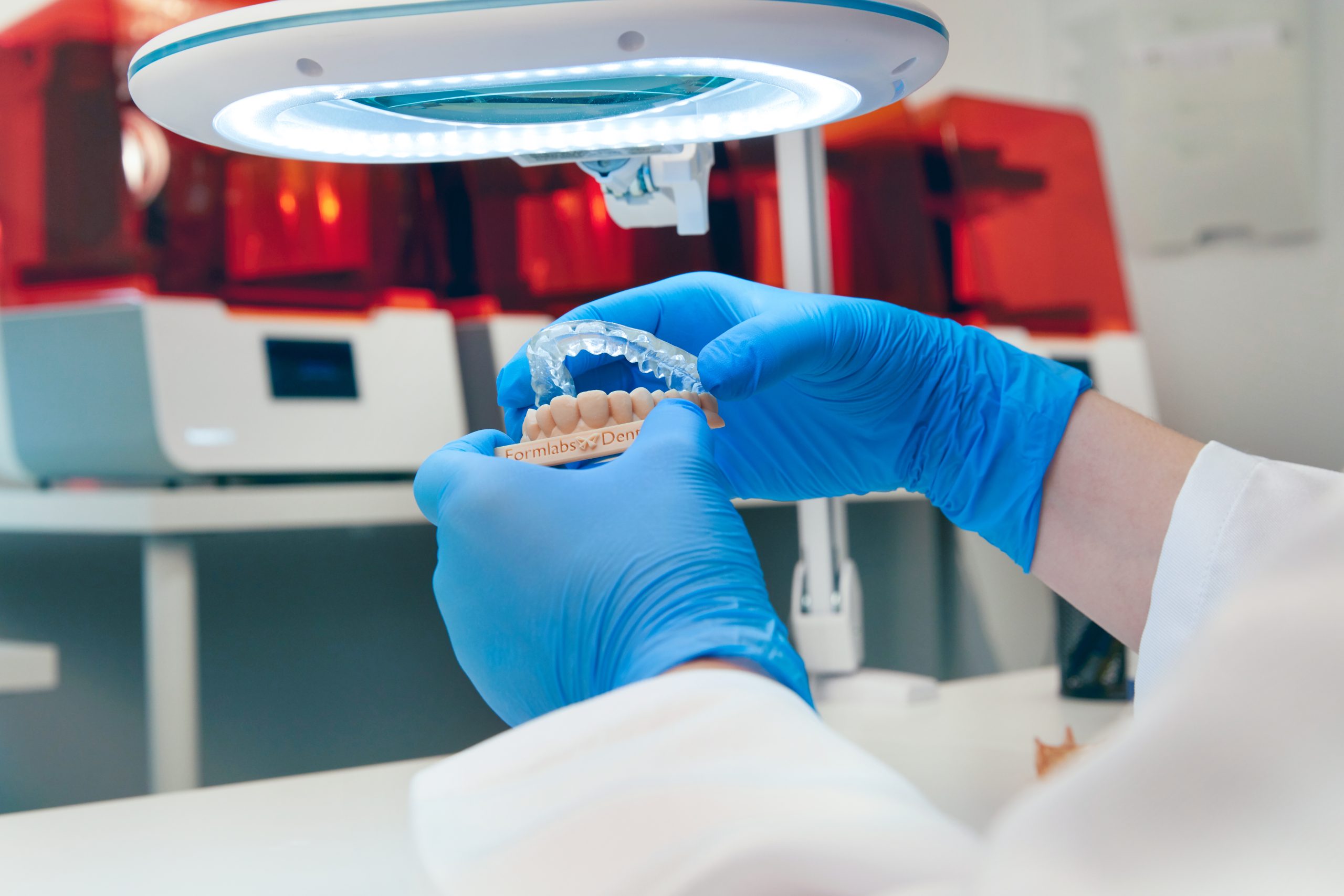 * This article is reprinted from 3D Printing Industry. If you are involved in infringement, please contact us to delete it.
Author: Hayley Everett