Michigan-based company DM3D has released a new DMD machine with multiple process heads that can print metal parts up to 10ft in diameter and 10ft in height. The giant system has been designed for processing steel and Inconel alloys that are less prone to oxidation.
The system's coaxial nozzle with local Argon shielding protects the melt pool for such materials. It can add a variety of materials precisely at select locations on the part, which allows for fabricating multi-material components with functional properties.
This innovative solution eliminates the need for assembling multiple parts with different metals which saves cost and reduces manufacturing time. Build objects large and small from the bottom up with a range of materials.
Manufacturing on Demand
Have design to produce? Get professional manufacturing suggestion for free at FacFox!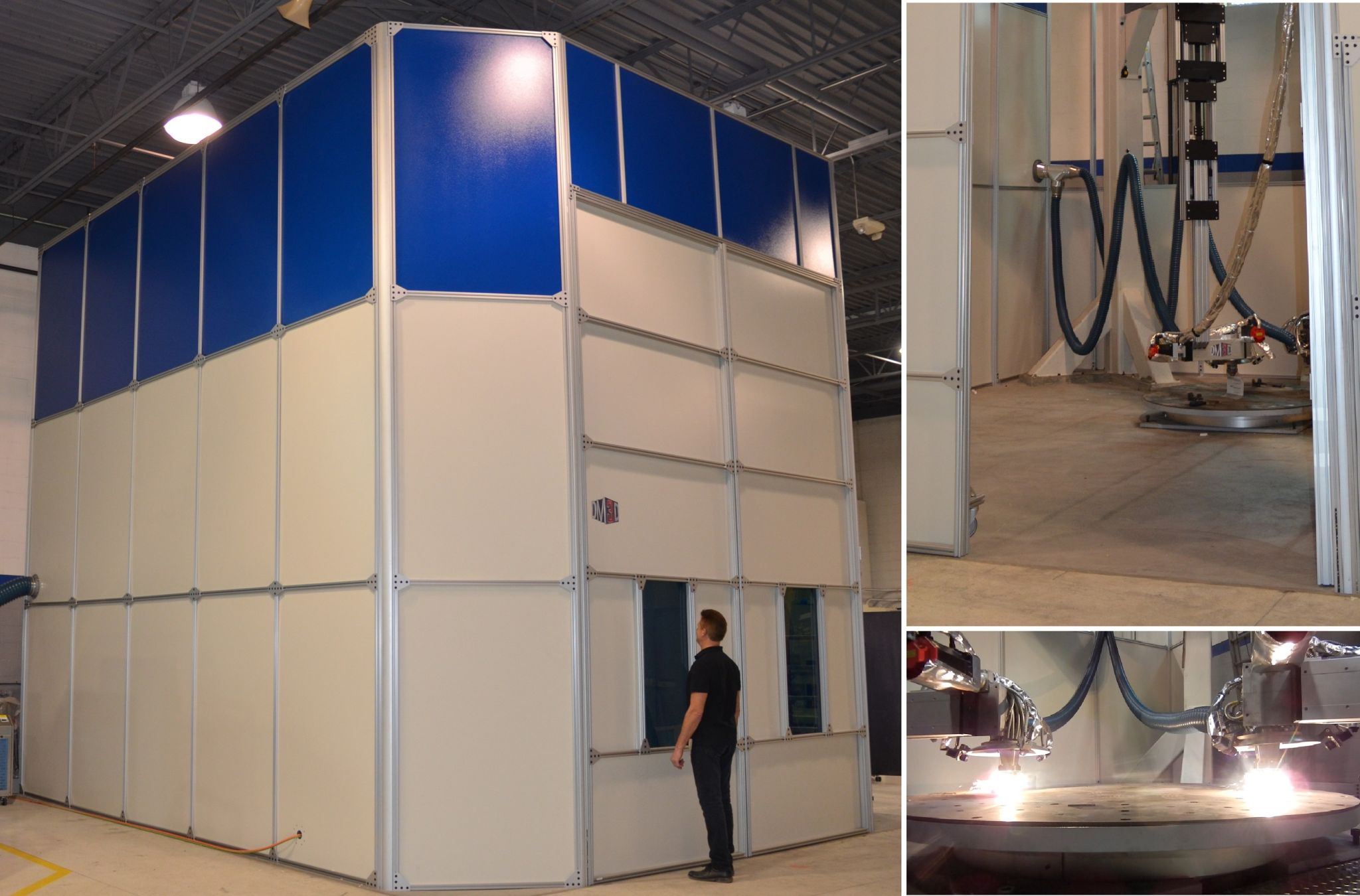 DM3D's proprietary Direct Metal Deposition (DMD) technology is a DED-type process to manufacture and remanufactures parts from CAD using metal powders and a laser energy source. Unlike most other metal 3D printing technologies, DMD is capable of processing medium to large parts with multiple materials in a single build. The work envelope of 10 feet cube has a 2,000lb weight capacity and a significantly higher build rate than several other metal printing technologies.
DM3D boasts significant IP assets including forty awarded patents, additional patents pending, and a catalog of trade secret processes and recipes. The company is targeting the production of large and complex metal parts for industrial segments such as aerospace, defense and large industrial tooling.
You might also like:

The Wizard 480+, APS' versatile solution for composite 3D printing: The system is unique within the landscape of composite 3D printers, offering a hybrid model for fused filament fabrication (FFF) and continuous filament fabrication (CFF) that is compatible with many (and we mean many) types of material. This versatility is owed to the Wizard 480+'s dynamic tool change system, which enables up to four different print heads to function at once. These print heads are also designed for easy changing: they can reportedly be swapped out in under three seconds using the printer's automated system.
* This article is reprinted from 3D Printing Media Network. If you are involved in infringement, please contact us to delete it.
Author: VoxelMatters