When Denys Kuratchenko started working in the 3D printing laboratory at North Virginia Community College in 2017, he didn't expect his project to change lives. But the expression on the face of a young girl made him realize that he could do it.
Kulachenko said Lawrence Nightingale, the head of the laboratory, asked Kulachenko to make braille learning aids for visually impaired children in a local middle school. Therefore, he 3D printed the topographic map of Virginia.
"For her to be able to feel the ridges [and] explore the mountains with her fingertips, it meant just as much as for any of us to take a road trip and visually see [the state]," said Kuratchenko, a May 2020 graduate. "Seeing all that excitement on her face, that experience she had with something as simple as this, it was a really touching moment."
"That's when I realized I want to use 3D printing to help people with disabilities," Kuratchenko said.
Since transferring to George Mason University in 2018, senior information systems and operations management majors have been working as manufacturing assistants at MIX in Innovation. Students, staff unions use these devices, including multiple 3D printers, and Kuratchenko will evaluate their needs to determine how best to use the technology to achieve their goals.
"Having access to all of these technologies is absolutely incredible," Kuratchenko said.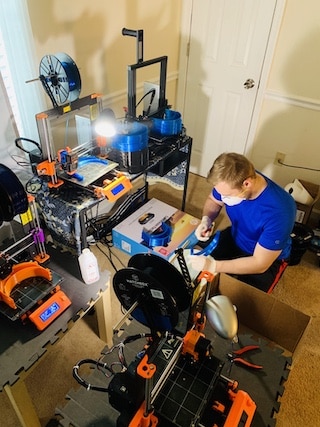 When he did not provide assistance for projects in the Mason community, Kulachenko said he worked on his own.
Recently, Kuratchenko 3D printed a prosthesis to help people in need through the E-nabling Future organization. He said that this creation took about 40 hours of printer operation and 10 hours of assembly time. Although this hand has been completed, he is still willing to find a recipient for it. He said that every requirement for prosthetic limbs has been met in the "electronic realization in the future".
During the COVID-19 pandemic, he also provided 3D printed masks for the medical community.
Kuratchenko is from Ukraine and has lived in Virginia for five years. He said he knew he wanted to start Mason from high school. The university's good reputation and courses tailored to his interests are their selling points.
"(Mason is) the only goal I set," Kulachenko said. "I really like to integrate people and technology, so I am very satisfied with Mason's unique degree."
Kulachenko said that the experience of entering and leaving MIX on MIX is very influential.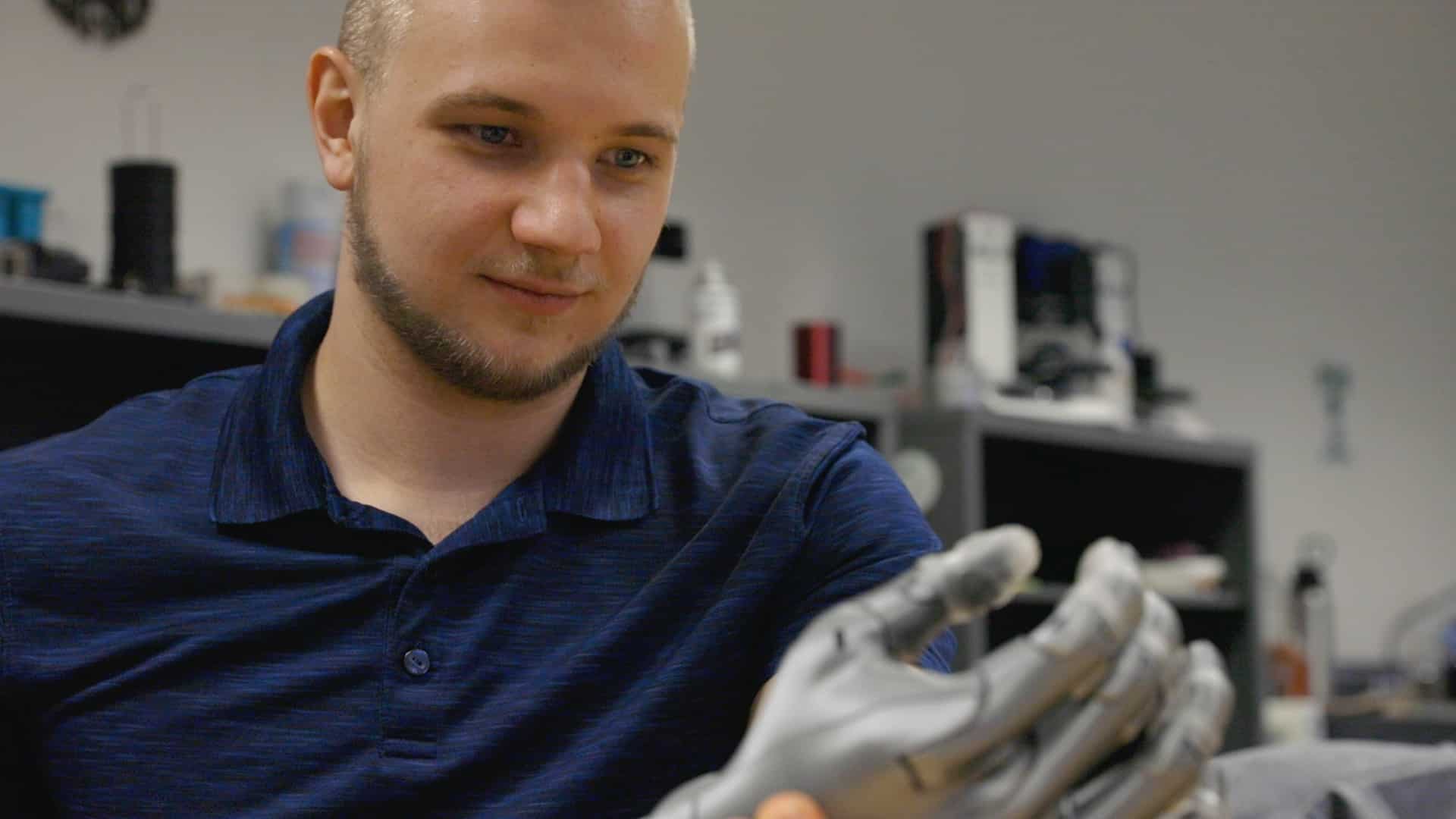 "(Professors at Mason Business School) not only teach you through books, but they also have experience and do their best to teach you by field-how things work in real life-I really appreciate them," Kulachenko said.
He also thanked the communities he discovered.
Kuratchenko said that Karen Livingston, Deputy Director of Entrepreneurship Planning, and MIX Maker Manager Amanda Jarvis "have a great vision for this place and they have been promoting this place." "I thank all the good places that make me a workplace and make me hope every Colleagues who have returned to work this weekend."
Kuratchenko, who wants to work in industrial additive manufacturing, is well on his way to great things, his mentors said.
"I think that Denys will wind up applying his enthusiasm and energy to the next phase of consumer technology," Nightingale said. "Students like Denys, who have a good balance of technical knowledge and originality of thought, are the ones that will be making significant things happen in the future."