They say that poachers are the best game managers, so you can extend this idiom to the bicycle manufacturing industry, especially in the British startup Atherton Bikes.
Atherton Bikes is run by siblings Rachael, Gee, and Dan Atherton. Between them, they have countless honors in the field of mountain biking… As competitors, each sibling has won the world championship title in this field.
For some time, they have been turning competitive energy into entrepreneurship and have received funding from Dragon's Den's YYY (equivalent to the British Shark Tank) to help develop their bicycle company.
They have a futuristic and lightweight design, and their carbon fiber tubes are connected to 3D printed titanium alloy lugs, which are sturdy and lightweight.
After a period of development and manufacturing, Atherton Bikes will begin delivering highly anticipated products.
In the latest video from Rachael Atherton's YouTube channel, we carefully observed the delivery of 3D printed titanium parts from Renishaw.
So why bother with 3D printing these things first?
Because Atherton bicycles are highly customized, and because the lugs are custom-made according to the customer's size.
When buying bikes from Atherton Bikes, customers are asked to provide their personal specifications, such as height, arm span, leg circumference, etc. Then, their mysterious algorithm will provide customers with two choices: the size of the inventory that matches their body, or a customization option with millimeter-level customization.
The algorithm is converted into a CAD file in some way (maybe they are using a certain parameter-driven 3D model), and then send it to Renishaw to complete the printing.
For all lugs on a single bike, printing on the four-laser RenAM 500Q system takes about 16 hours. The part is then heat-treated to remove all stress on the part, and then cut from the building board. Then send the parts for processing to increase the bearing seat and thread. After some quality checks, the parts are sent for sandblasting.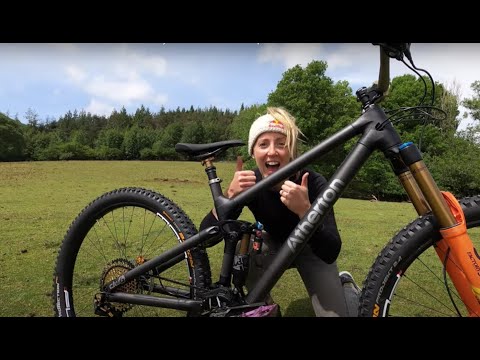 This concludes the journey of manufacturing titanium lugs. Then send them to Atherton Bikes for assembly.
So you have it. Lightweight, high strength, low output, and a high degree of customization.
Another perfect choice for 3D printing.
You can order one of the first Atherton Bikes on its website.