FacFox Silicone Parts is a leading provider of produced parts using the insert plastic molding process for major OEMs throughout the world. Our advanced production capabilities, outstanding quality control, and more than 15 years of exclusive experience with Liquid Silicone Rubber (LSR) components make us an ideal partner for your next project.
We offer value-added services at all stages of the LSR/plastic injection molding process, from design and prototyping to packaging and delivery. With our team working for you, your project will be turned around faster and for less.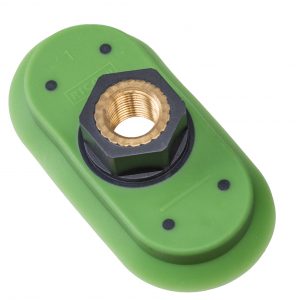 The Overmolding Process of Silicone Rubber
Liquid silicone rubber overmold injection molding process involves two steps wherein a completed plastic or metal entity is placed into the mold site of an LSR mold, after which the LSR is overmolded directly onto the part.
One of the benefits of liquid silicone overmolded parts and components is that the manufacturing process allows for the use of a non-plastic substrate, such as steel. It is important to note that overmolding is the only way to incorporate materials, aside from other thermoplastics and LSRs, into the injection molding process.
Benefits of Silicone Overmolding
LSR/plastic injection molding is a cost-effective and versatile process used by manufacturers in a large number of industries and applications. From LSR over-molded handles to complex electronic assemblies, there are multiple reasons why rubber overmolding is a good choice for your project:
Cost and time savings: By molding silicone directly onto a metal or plastic substrate, you'll save the expense and time required to assemble a complex part manually. This can dramatically reduce your manufacturing costs and turnaround time, allowing you to get your product to market more economically.
Design flexibility: LSR/thermoplastic injection molding is excellent for meeting the complex design requirements of the automotive and medical industries. Silicone rubber overmolding produces parts that are waterproof, airtight, and more resistant to shock and vibrations.
Quality control: The LSR/plastic injection overmolding process offers high tolerance and strict quality control, making it suitable for use in any application where precision is required. FacFox can produce over-molded silicone rubber parts to your exact specifications, including devices that require manufacturing in a Class VII or Class VIII clean room.
To learn more about the benefits of LSR overmolding/insert plastic molding, or to discuss the details of your upcoming project and determine whether or not overmolding LSR is an option, contact FacFox today.
Why LSR for Overmolding?
LSR is the raw material of choice for various overmolding injection molding applications. It offers superior durability, high fatigue and tear resistance, excellent insulation, and environmental sealing properties when used as housing for delicate components. It is also hypoallergenic/biocompatible.
As a result, custom LSR overmolding/insert plastic molding is often used in the manufacturing of medical devices, electronics, and automotive parts, as well as a wide range of consumer goods.
Quality-built for Today's OEM Suppliers?
FacFox has produced billions of custom silicone rubber over-molded parts for some of today's leading Fortune 100 and Fortune 500 companies. We specialize in delivering exceptional quality control across large volume orders, and we can customize our QA procedures to meet your specific requirements. We are ISO 9001:2015, ISO 13485:2016/NS-EN ISO 123485:2016, and IATF 16949:2016 certified, and we are able to boast one of the lowest defect rates in the industry.
In addition to quality control, every aspect of the LSR overmolding/insert plastic molding process can be customized to produce liquid silicone parts to your specifications. We can assist with economical mold development, prototyping, and more. Contact FacFox directly to learn more about our full list of services.