When we started our adventure in 3D printing, ABS filament (Acrylonitrile Butadiene Styrene) was one of the most popular 3D printing materials. Later it lost its leading position to PLA and PETG. Some of ABS properties, though, may keep this filament in the top 5 for a while, despite of a few disadvantages when using it for 3D printing at home. Here are our Pros and Cons.
ABS – Toxic Fumes & Ventilation
The most negative specific property is that, when heated, ABS produces an unpleasant smell due to its petroleum origin. These fumes are toxic. Most of 3D pen makers abandoned the idea to supply ABS filament together with their products until this point is proven wrong. We can imagine how frustrated the users of 3D pens must be as ABS filament is known to perform much better with bridging compared to other filaments. But better safe than sorry. In our opinion, any 3D printing in any filament requires a designated area with good ventilation. However, ventilation may cause another problem for ABS:
Cracks Between the Layers – Warping – Solution: Enclosed Environment
It is highly recommended to have a closed chamber machine when 3D printing in ABS filament so that the model cools down slowly and evenly to prevent cracks appearing between the layers. If cooling down is uneven, the cooler part of the object shrinks so much that it creates such tension that can crack the object. This is how warping happens. Bed adhesion fails to hold the plastic in place on the print bed because the cooled parts pull it up. Please bear in mind that here we are speaking about big volume or sharp-edged objects. It is possible to print small, well-rounded items without any issues as the heated bed keeps the whole object heated and in the end, it will cool down evenly. For large objects, closed environment chambers are recommended.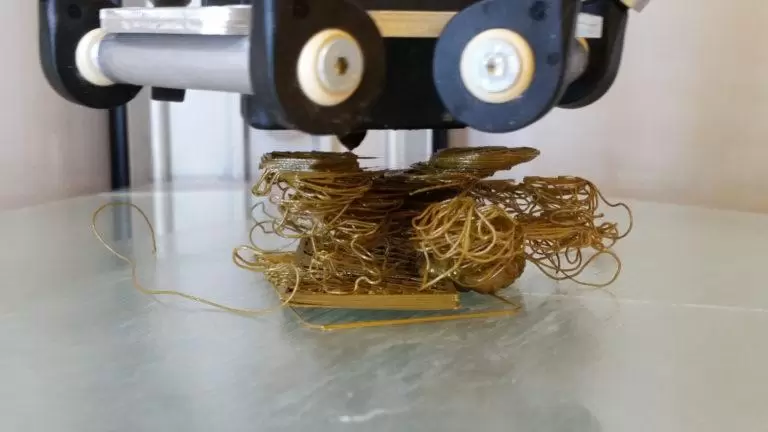 ABS – Adhesion Issues
Another weakness of ABS filament is that it does not stick to the print bed as well as PLA, for example. This happens due to high shrinkage that we described above. Also, as ABS requires higher temperature for 3D printing, there is a bigger difference from the room temperature. The adhesion can be improved by raising the bed temperature up to 100C (212F) and applying the extra strong solution on the print bed. We use Pritt extra strong glue on our glass bed.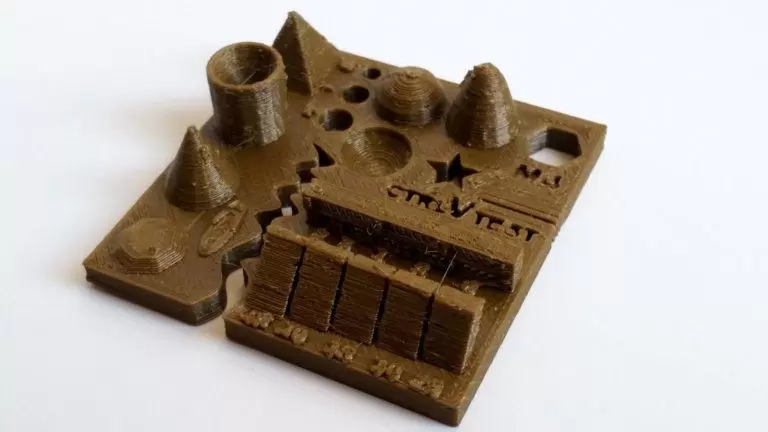 Pros – Better Bridging
Rapid cooling caused trouble in cases that we described above. However, there is one case when this property plays to its advantage, as partially thanks to the quick cooling, ABS filament works better with bridging. It is possible to pull it into a long line horizontally, even vertically. This is the reason why it was so much loved by 3D pen users in the first place.
ABS is tougher than PLA
ABS is considered to be tougher than PLA, and we can confirm it. Its toughness was well tested when we fixed two office chairs successfully. The "Sinking chair" issue can be fixed using a simple 3D printed object. But before printing the object in ABS we printed it in PLA. PLA lasted for less than 2 weeks when ABS lasted for 2 months.
ABS is better for Practical 3D Prints
We also trusted ABS filament more for such an important task as to hold all valuables on the wardrobe rail after the original brackets failed. If you want something to last longer, use ABS or PETG, which is gaining more popularity overtaking even PLA.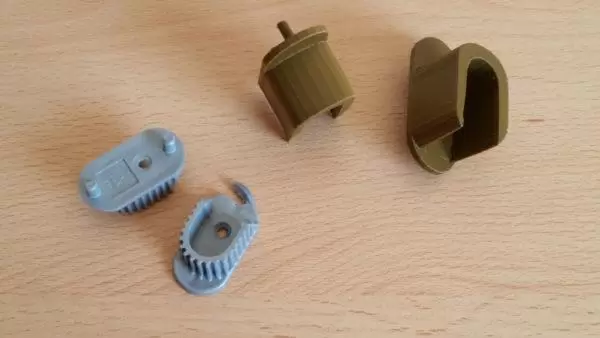 ABS Vapour Smoothing
We had a good experience printing in ABS filament. The possibility to polish objects with acetone vapor smoothing process produces professional-looking items. The hardest part for us was to find a suitable container. Please check our article/gallery on this particular subject.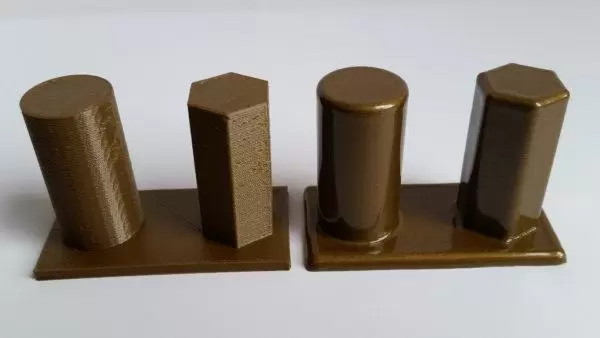 Recycling – Not Biodegradable
One other concern in regards to ABS filament is that it is not biodegradable and therefore is considered not to be as green as PLA. Honestly speaking, all binned waste that comes from desktop 3D printing, if handled without any responsibility and proper recycling, is pollution. We are still waiting for a shredder-filament maker solution.
ABS filament we used is rigid.ink. We are very happy with the printing qualities and the end result, but we disagree with the color name. On Amazon, they call it Gold but it is closer to a shade of brown. Anyway, it is a nice color.
Printing with this filament requires higher temperatures, usually within 220C (428F) – 240C (464F) range.
Rigid.ink ABS on Amazon (affiliate link)
Read More: 3D Printing Filament for Desktop 3D Printers
Scroll through brands and 3D printer filament available to find the right materials for 3D printing at home. PLA, ABS, Wood, PETG, Nylon, Support, FLEX, etc. …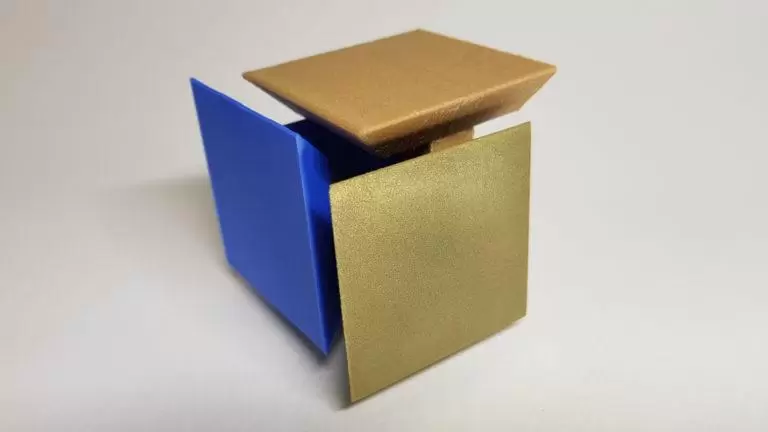 STL Files:
Test File
by CtrlV
Soccer World Cup
by prodimensional
Brown Bear
by MakerBot
Source: ABS Filament Review – Pros & Cons – 3D Prinitng Materials (3dwithus.com)