PLA (Polylactic Acid) is one of the most commonly used 3D printing materials. You often get a spool of it when you buy a new printer. PLA is normally the first filament used by beginners to 3D printing, as it is expected to have relatively predictable results. However, the quality of PLA may vary depending on the manufacturer. Even filaments from the same manufacturer but of different colors may have different printing properties.
Cheap PLA from eBay
What is most surprising here is that the price does not reflect the quality. Some lesser-known producers offer a decent quality but cheaper filament. Often "no-brand" PLA found on eBay produces very satisfactory results. Our 3D Printing Guardian project, a themed wall-mounted spool holder, came out brilliantly using light blue PLA.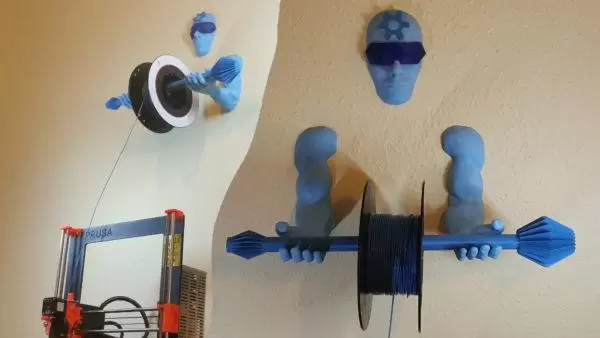 Buying filament from eBay can be a good money saver, but there is a catch. A seller may run out of a particular color and it can be hard to find the matching shade to continue a project. Occasionally, the item delivered does not match the advertised product. Looking for a specific shade of blue accidentally spurred quite a collection of blues.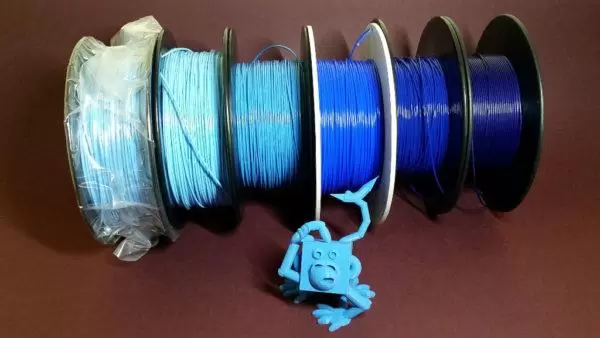 On the other hand, the availability of so many colors makes PLA the most frequently used 3D printing material. It is fun to experiment with different colors, even creating multicolored objects on a desktop 3D printer at home.
PLA 3D Printing Properties
The material properties are extremely important, especially when just learning how to 3D print. The faulty parts in your print can be caused not only by wrong slicer settings or poor performance of a 3D printer.
Material type is a big factor here as well. For beginners in 3D printing, it is not recommended to switch to other types of material until you are confident with PLA. It also sticks to the printing bed better than ABS.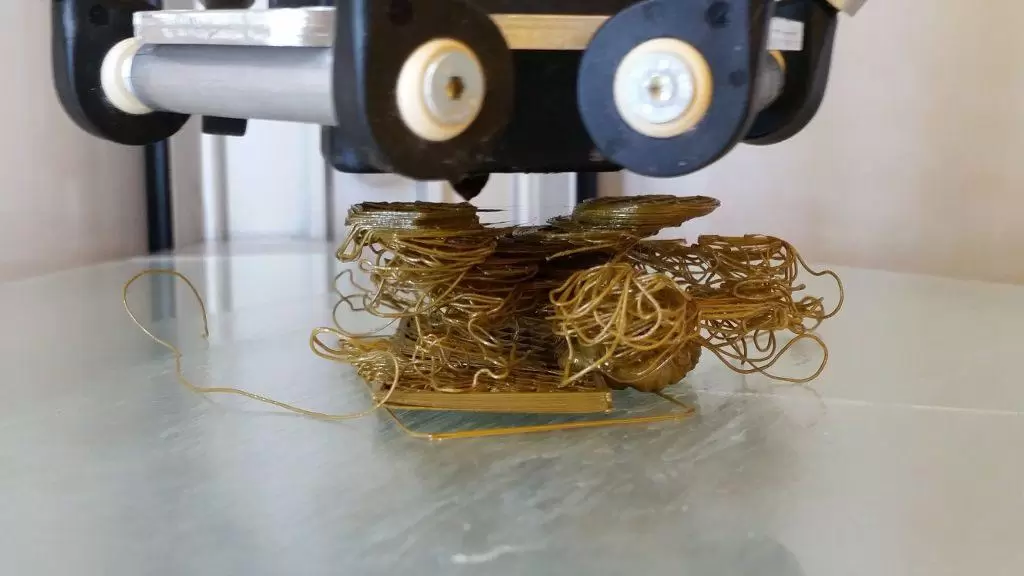 Printing out the same test file using different PLA spools provides the evidence of quality variance. When tested, one object had a rougher surface and looked more "spongy".
At the same time, the object printed with 3D material from another spool came out smooth with sharper ends and better bridging.
Generally, PLA produces quite strong objects with good accuracy. This 3D material is splash resistant. However, it takes water in between the layers if exposed to it for a long time. This means it is not weather/waterproof.
Watch Out
Filament width continuity – check with calipers.
Filament moisture-absorbing – store with desiccant dehumidifiers
Recycling
PLA is biodegradable which makes it greener compared to ABS for example. However, throwing PLA waste in the bin still means polluting. It would be good to have a recycling machine for domestic use. The amount of 3D prints that could be shredded and reused is growing endlessly.
PLA+
Take extra care and check the description and printing settings if you see PLA+. This is because "plus" usually means "extra reinforced". Stronger material should be a plus, but bear in mind that the flow rate and bed adhesion may be different.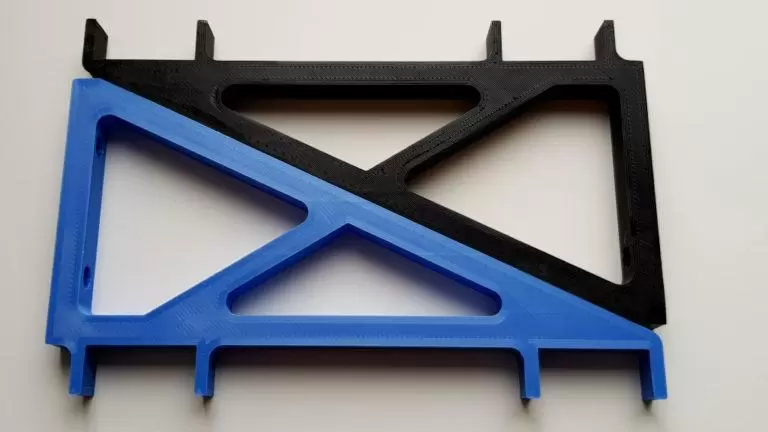 Above is a shelf bracket 3D printed in SUNLU Blue+ and SUNLU Black+. According to the SUNLU description on Amazon, the "plus" denotes "less brittle". We are satisfied with both filaments, but we still notice that their first layer behavior is different when printing the same object using the same slicer settings.
PLA – Pellets
Using pellets is much cheaper compared to the filament. Hopefully, there will be a desktop 3D printer designed that will enable using pellets when 3D printing at home. Combined with domestic recycling shredder, using PLA can become much greener. A chair 3D printed with pellets, presented at TCTShow by WASP team was strong enough to hold a 100-kilo man.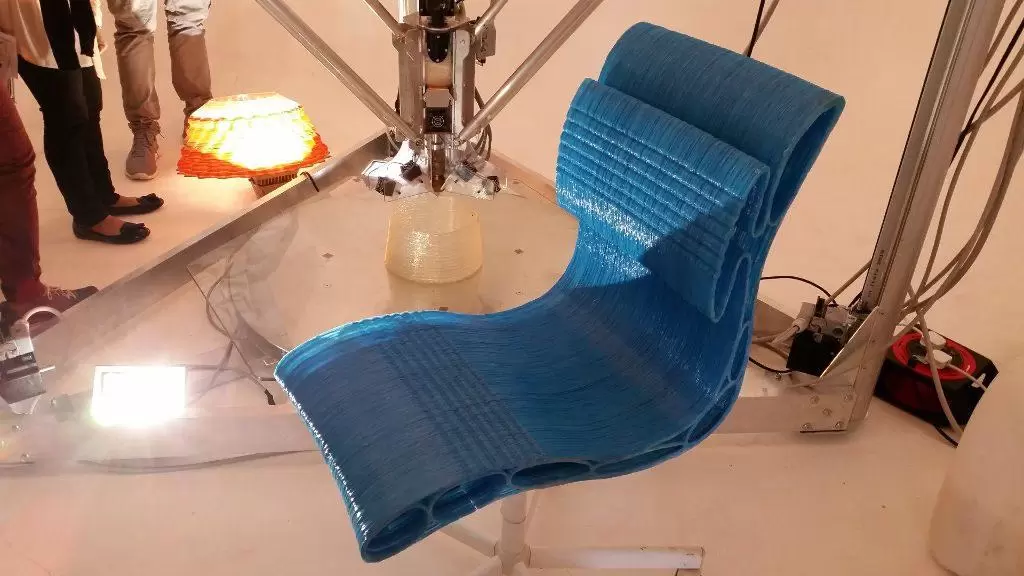 Another interesting desktop 3D printer material to try is the color changing filament. Such thermochromic material changes its color depending on the temperature. Let's test how the color changing PLA works, and where it can be used. We will also touch upon "glow in the dark" and "rainbow" filaments.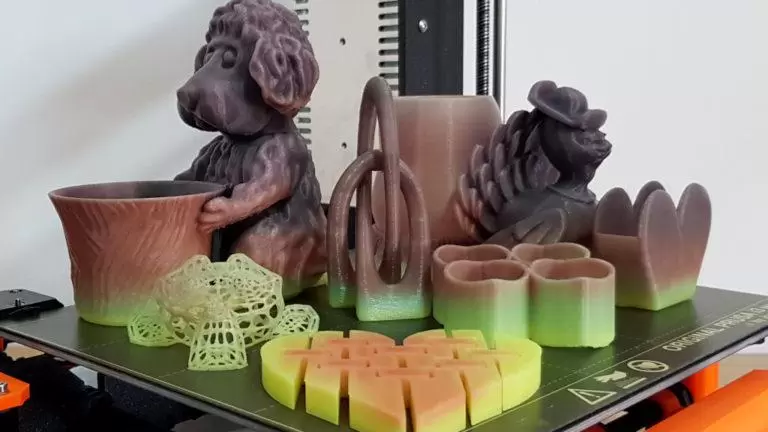 STL files:
#3dblockzoo monkey by PrintThatThing.
Tower of Pi Pen Holder by roman_hegglin.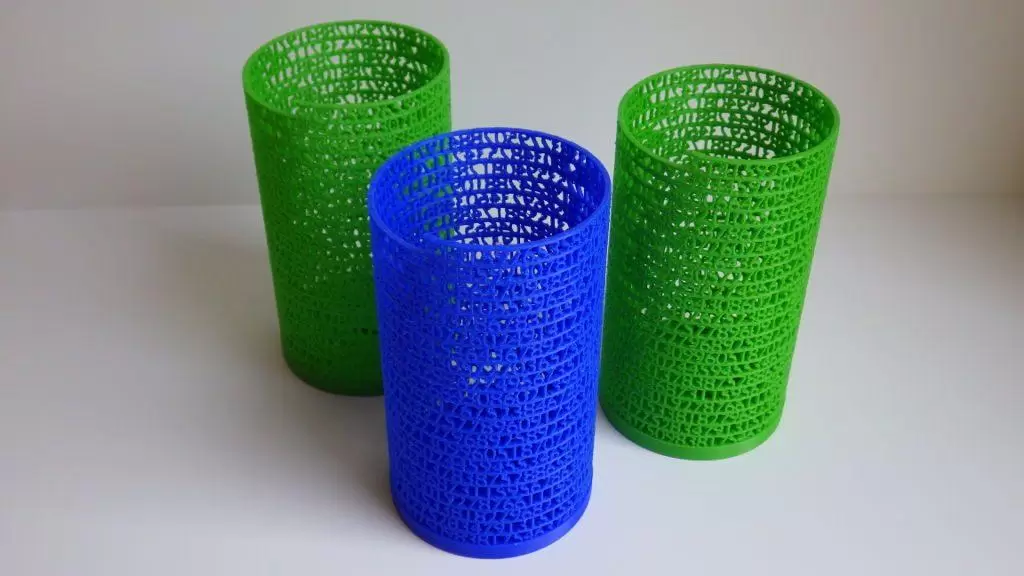 3D Printable Shelf Bracket by Joel Telling.
Puzzle Cube by WildRoseBuilds.
Source: PLA Filament Review – Best for Beginners – 3D Printing Materials (3dwithus.com)