Customize Your Graduation Figurines at My3DTwin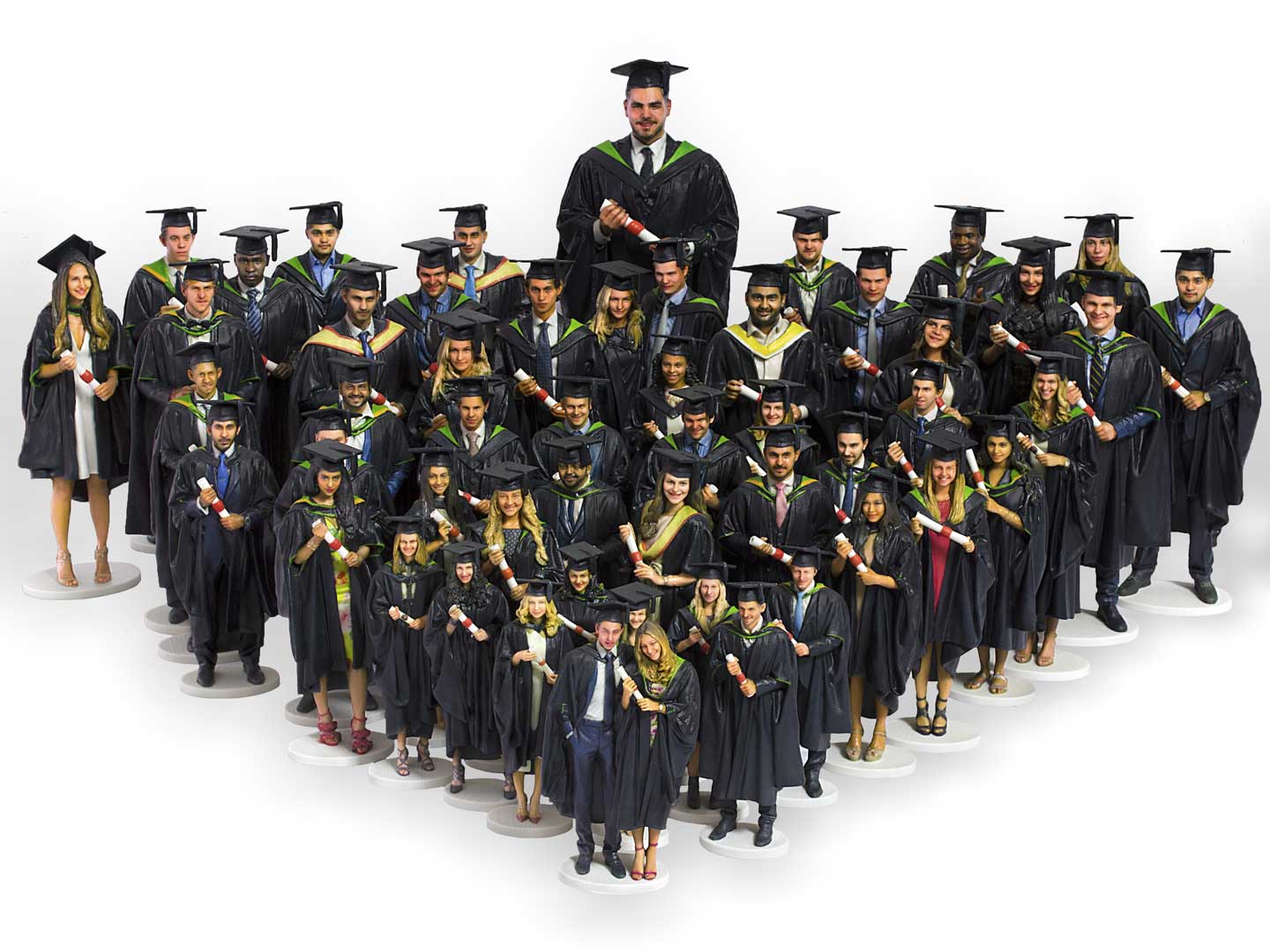 All your hard work has paid off, and you've reached your graduation. Your achievement deserves commemoration with 3D printed graduation figurines.
After years of studying, spending late nights in the library getting assignments completed at the last minute, or cramming for those big final exams, you've finally done it. Whether you're moving onto further studies or you're about to enter the world of work for the first time, graduation is a major step in your life.
It's the pinnacle of your entire education so far in life, and you have earned that cap and gown. It's crucial that you give yourself the chance to reflect on that in later years.
Looking For Creative Graduation Photo Ideas? Look No Further
Book an experience with my3Dtwin, and they'll help capture your success with your personalized graduation figurine.
A perfect recreation of you in your graduation robes is the ideal accompaniment to your degree certificate. And it's an excellent present for doting family members too who are no doubt extremely proud of you.
Perhaps you work for a university, and you want to offer all of your students the chance to have themselves scanned and printed as part of their ceremony? They've worked with a number of the top UK universities already and would be happy to help.  They can bring their studio to you so that everyone can then choose to take part and bring home a souvenir to celebrate their new qualification.
If you are not based in the UK, FacFox is here to offer 3D modeling and 3D printing service. You just need to take photos in the same pose from different angles, and then our experienced 3D modeler will build the model until you're consent.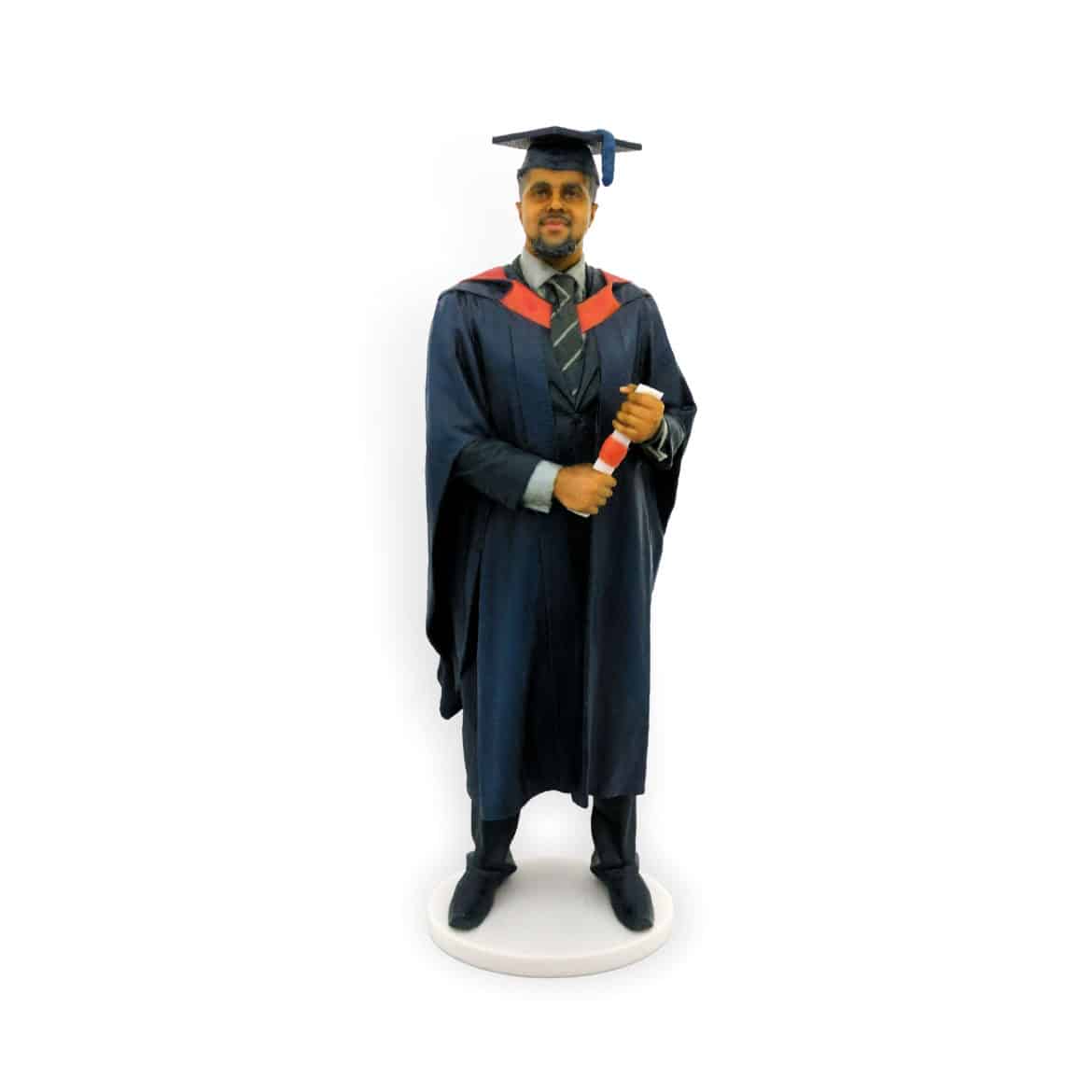 Your Unique Graduation Picture Ideas Evolved
my3Dtwin first opened their 3D photography studio back in 2012 and were the first in Europe to be creating photo-realistic 3D figurines. To get your 3D printed graduation figurine, you just need to book with them and then visit them at their London studio; or if you're a university, they can bring all the device and come to visit you.
The process of capturing a scan takes less than a second, but with half an hour to play with you can make sure you're happy with your pose. Then, they'll get to work 3D printing and protecting your figurine.
Delivery usually takes around two weeks, but can be expedited within 72 hours for a small extra charge if necessary. Large groups may take a little longer.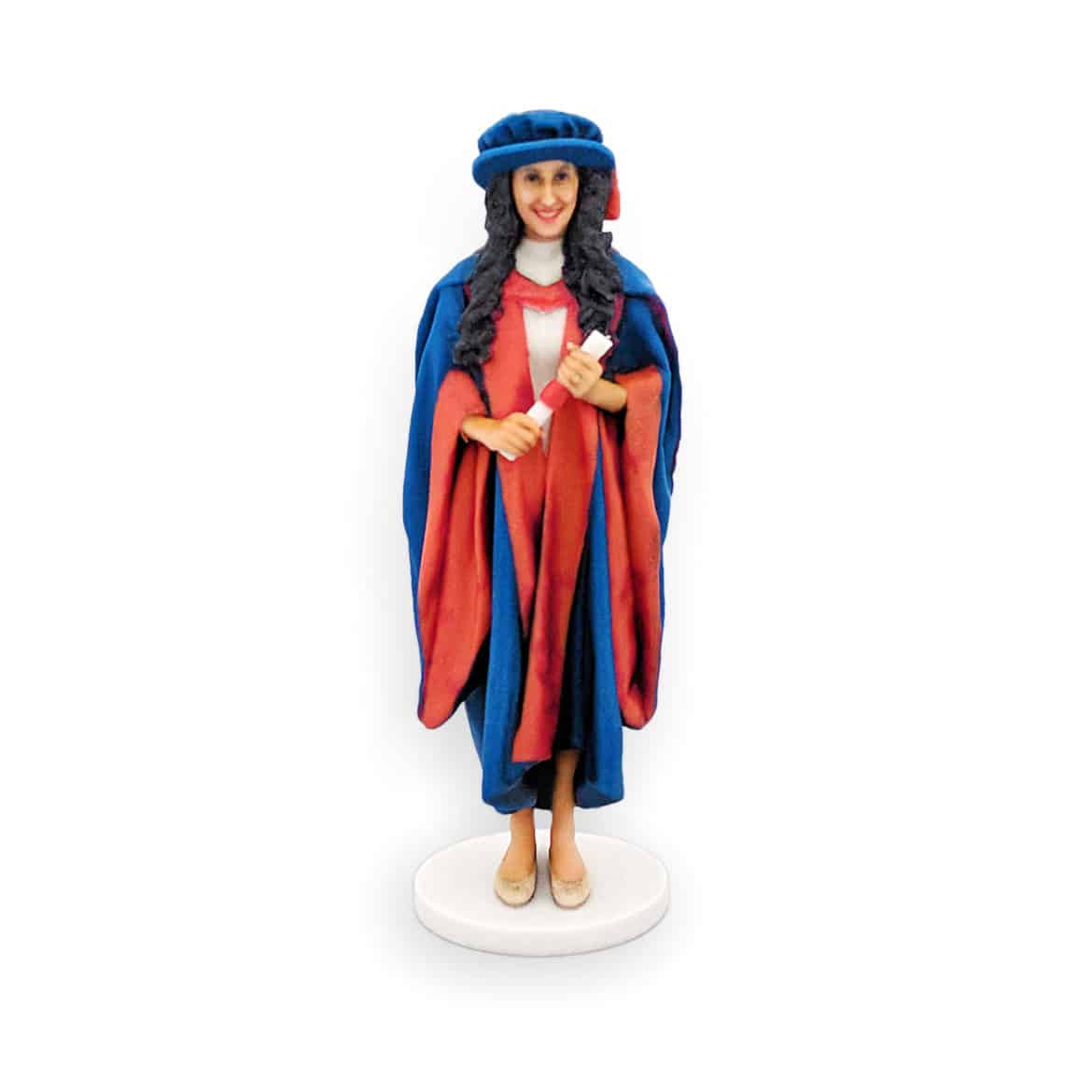 The whole process only takes 5 steps:
Book Your Experience
Visit Our Studio
Strike A Pose
Choose The Size
Wait For Delivery