Pick One 3D Printed Fitness Gear for Yourself
If you haven't managed to keep your resolution to lose those holiday pounds, these 3D print fitness accessories will help inspire you to go that extra mile. Many of them serve as motivators or reminders to get back in a gym routine, or could even be given as gifts to a fitness-loving junkie.
Through an extensive search through the FDM 3D print file sites, I can say that designs for 3D print fitness gear or accessories are severely lacking. Most especially disappointing was the lack of 3D print fitness accessories that were designed to customize common exercise tech pieces.
Many of the designs out there are utilitarian in purpose or serve as some sort of "hack" and simply put, are boring. 3D print fitness pieces for the gym have so much potential to be customized and make using them and going to the gym something to look forward to.
As COVID-19 quarantine began, all the gyms got closed. Here are our top picks of all the genius design of fitness gears.
Barbell & Dumbbell & Kettle Bell, Holder and Other Accessories
This is a two-piece barbell holder by ms17v. The diameter of the weights in the picture is 15cm. You can add felt pads under the holder to protect the floor.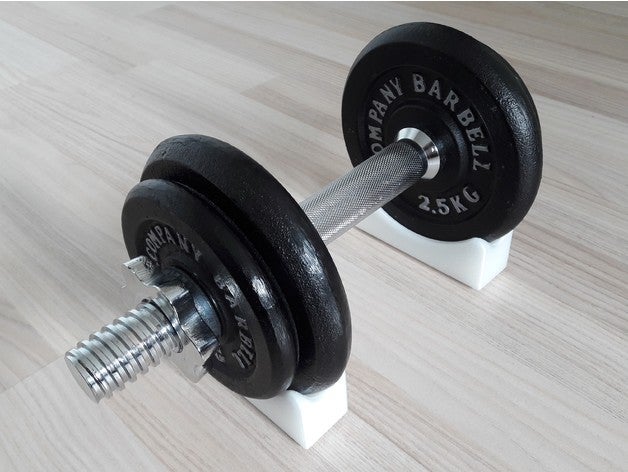 With the beginning of COVID-19 quarantine, all the gyms got closed. AlMuz, who was angry founding old rusty weights were sold at triple prices, designed the hollow dumbbell, which can be filled with sand, concrete mix or lead shot and scale to your weight/size preference.
Some assholes now trying to make a killing by selling their old rusty weights, others (who noticed the trend earlier) reselling new items on eBay and Craigslist for triple of the original price: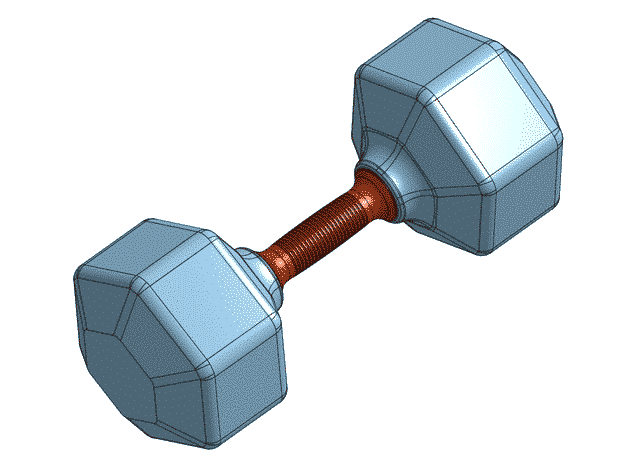 Barbell Lock Collar
This is a locking collar for a standard barbell modeled by brianpowell24. You can print it with ABS using a desktop FDM 3D printer or get a quote on FacFox. 12mm long flat head screws are also needed to complete the build.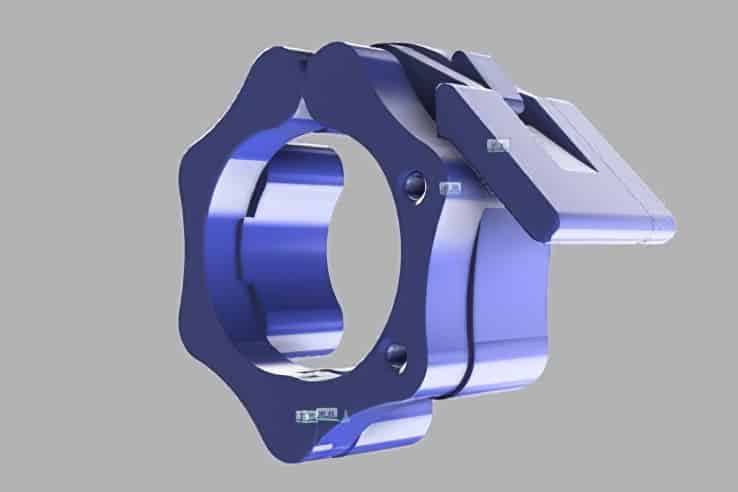 Bike Accessories
Bike phone holder by int2str
This is a bike handlebar mount for a cell phone. Designed by int2str, it fits best with his Google Nexus 5, but it may fit a variety of phones.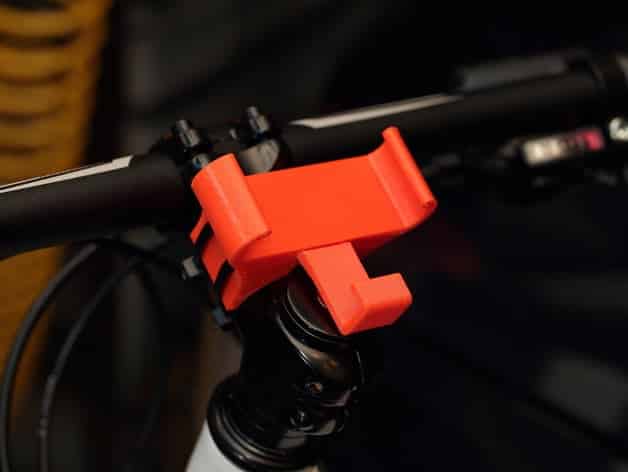 Bike Wall Hanger by nightfox7
With the bike being fairly high up on the wall, you can utilize the space around it. It is very easy to get the bike up and down on the rack and has proven to be very secure so far. The wheel "shelves" serve the purpose of taking a small amount of the bike's weight, keep the bike in a level position, and keep the wall from being all marked up.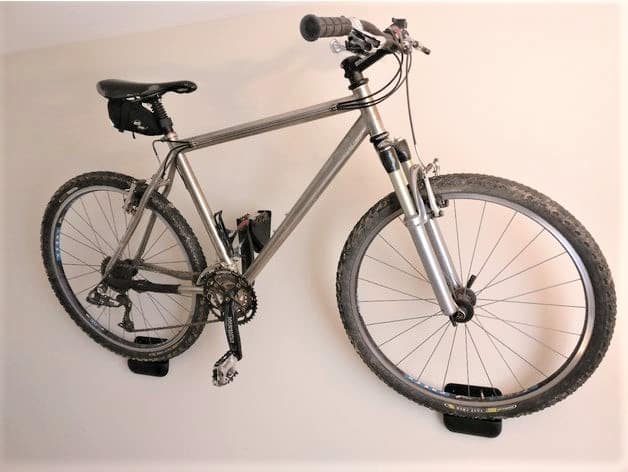 Folding bicycle carry handle by Kirby Downey
This carry handle is made to permanently strap to the frame of your folding bicycle. The handle is designed to never get in the way while riding, not to add any unwanted weight to the bike, and to make it easier to carry your bike. With a soft and comfortable grip that won't cut into your hands after a long time, this handle is great with people with problems in their hands like arthritis.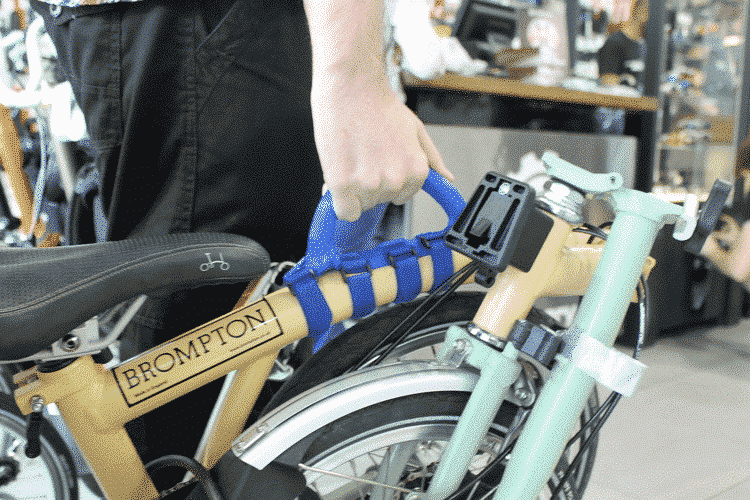 This design turns your bike wheel into a zoetrope! It was designed for 18 spokes (on one side of the wheel. There should be 36 spokes altogether), with two cycles of the full animation.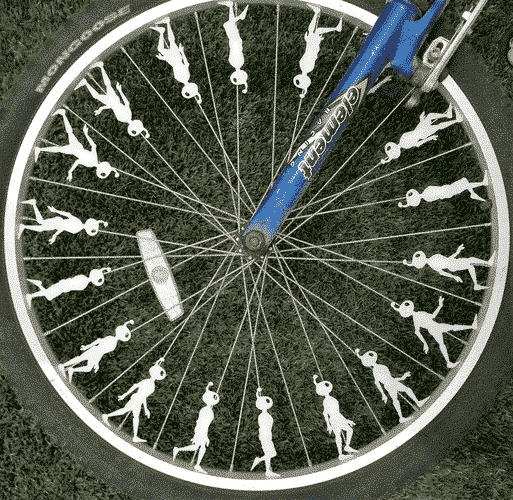 Invited to explore physical education with a 3D printer, MakerBot's Design Studio engineered a fun—and functional—solution! With the MakerBot Jump Rope, you can now download and 3D print your very own fitness tool!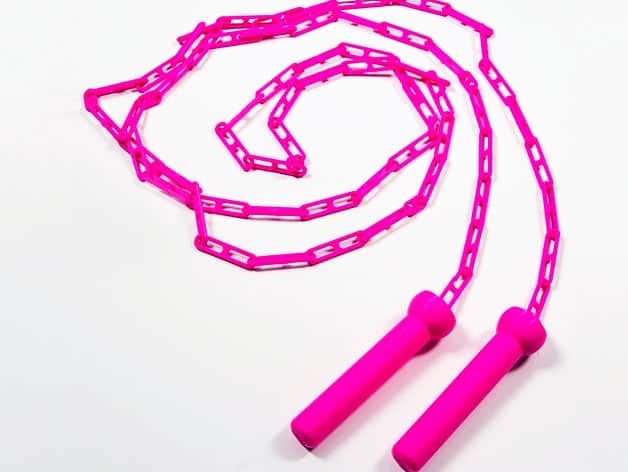 Massage Roller
Foam rolling is a self-myofascial release (SMR) technique. It can help relieve muscle tightness, soreness, and inflammation, and increase your joint range of motion. You can try this little fully-printable massage roller which is designed by A69291954.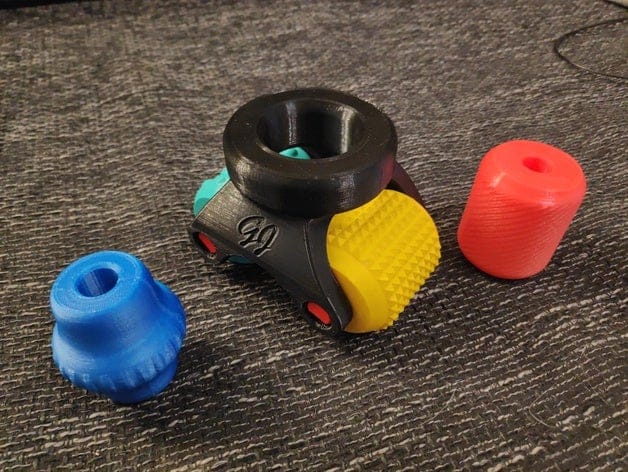 Massage Roller by BigBadBison
All that is required is a length of 1/2″ wooden dowel, and access to a 3D Printer.
The holes in the handles are tapered and will fit very tight when pressed down firmly, so make sure to cut the dowel about 4″ longer than the intended length.